Mai Tai Cocktail Recipe
It's the first of two Bank Holiday weekends in May – hoo-bloody-ray. The weather is miserable, it's like November out there and I am still wearing my bobble hat. However, I have chosen to celebrate this weekend's extra day off with a Tiki style celebration cocktail. I love all things tropical/punch/rum based so when I discovered this brilliant website, Love Tiki, I knew I had to make today's Friday Cocktail a Mai Tai.
I bought the Orgeat almond syrup and this brilliant shark shaped Tiki mug from a huge range of fab things at Love Tiki . So what better to fill it with than my rum based Mai Tai. This is quite a potent little number but with a good hint of fresh lime juice, almond and orange liqueur, you are instantly transported to an Hawaiian beach with the warm breeze fanning your face. Instead of a South West London terrace house with the heating on.
This Mai Tai cocktail is super more-ish and whether you have an amusing Tiki mug to serve it in or not, definitely treat yourself to a moment in the sun this May Bank Holiday weekend.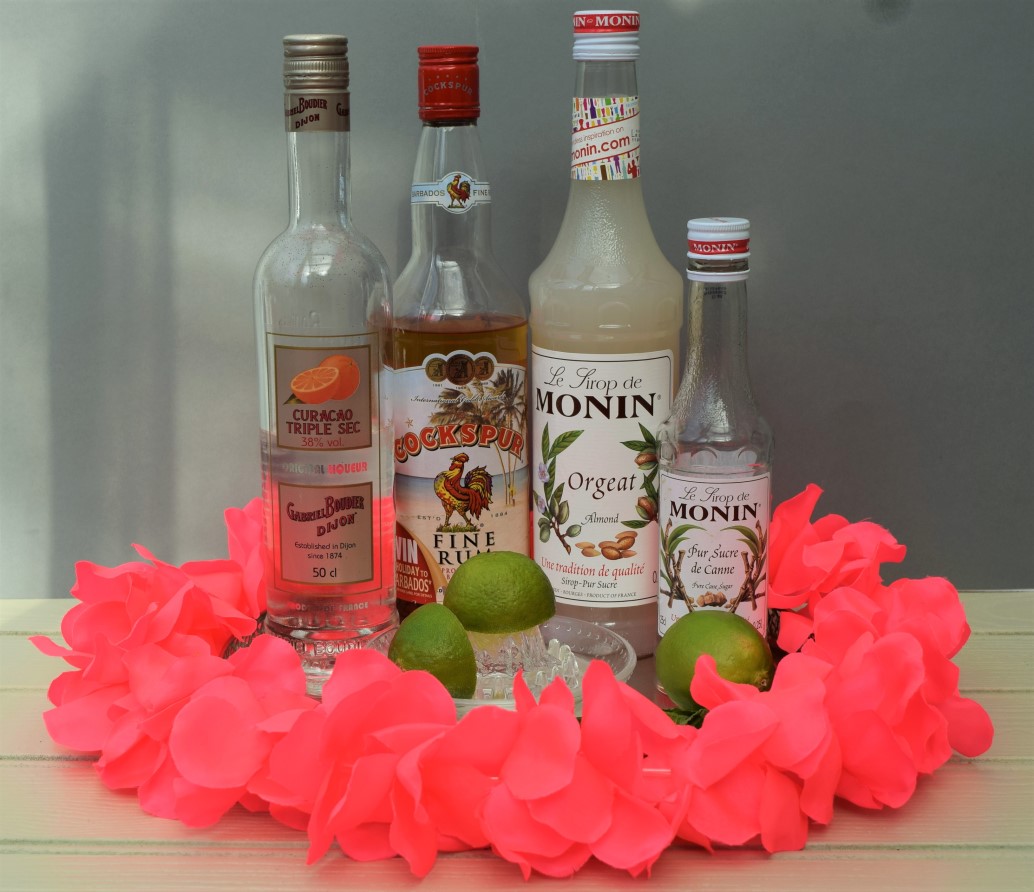 Here's the line up, excluding my brilliant shark Tiki mug, which I have been trying to stop George from drinking out of all week. Don't be put off by the flower garland or the Orgeat syrup. If you can't get hold of the syrup, I can image an extra splash of normal sugar syrup and maybe a drop or two of almond extract or Amaretto would suffice. The garland is entirely optional, I was just getting carried away with myself.
Make a start by adding ice to your cocktail shaker, as standard.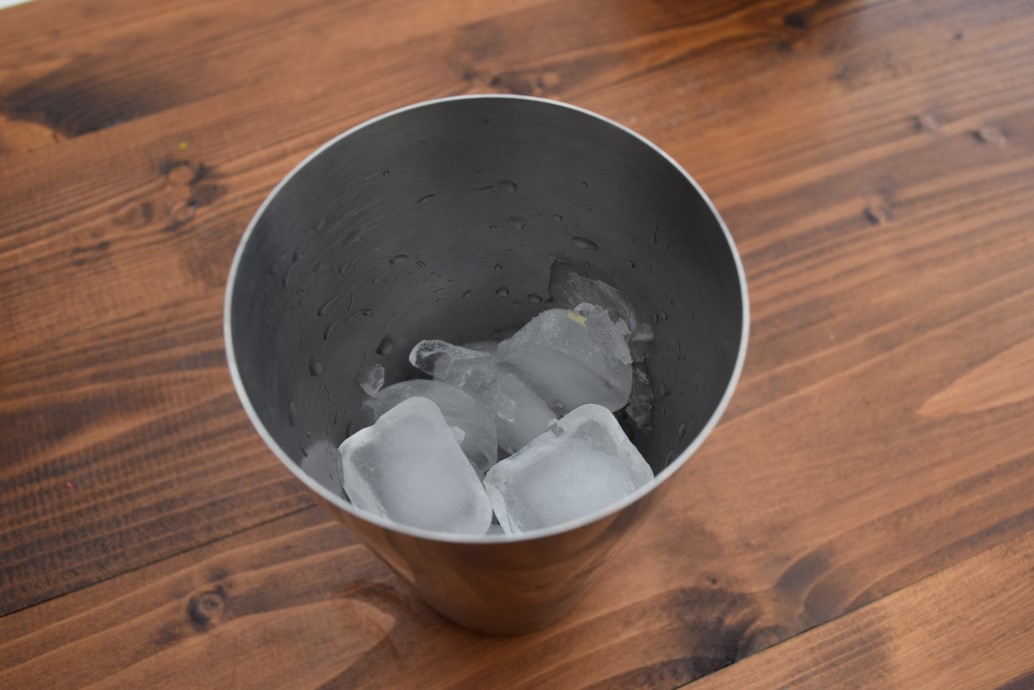 Next in is the rum. Aged rum is what the recipe called for, normal rum is what I had in my cabinet. I am not a professional cocktail maker, just a keen amateur, so no need to comment on my lack of class here.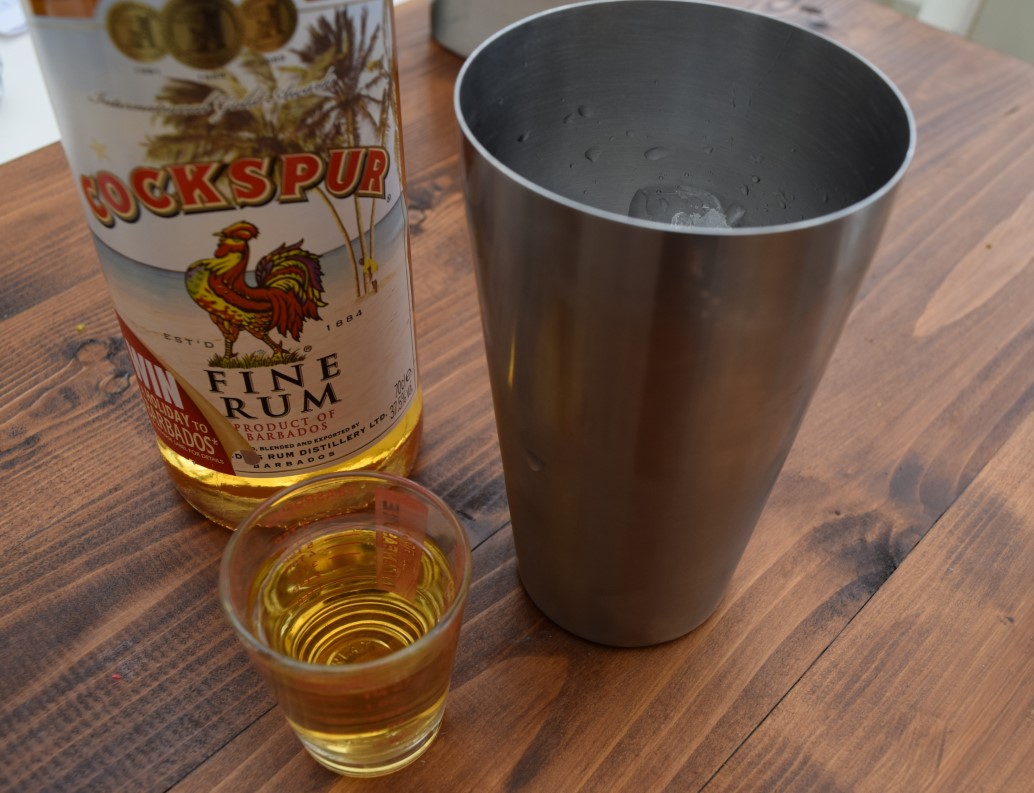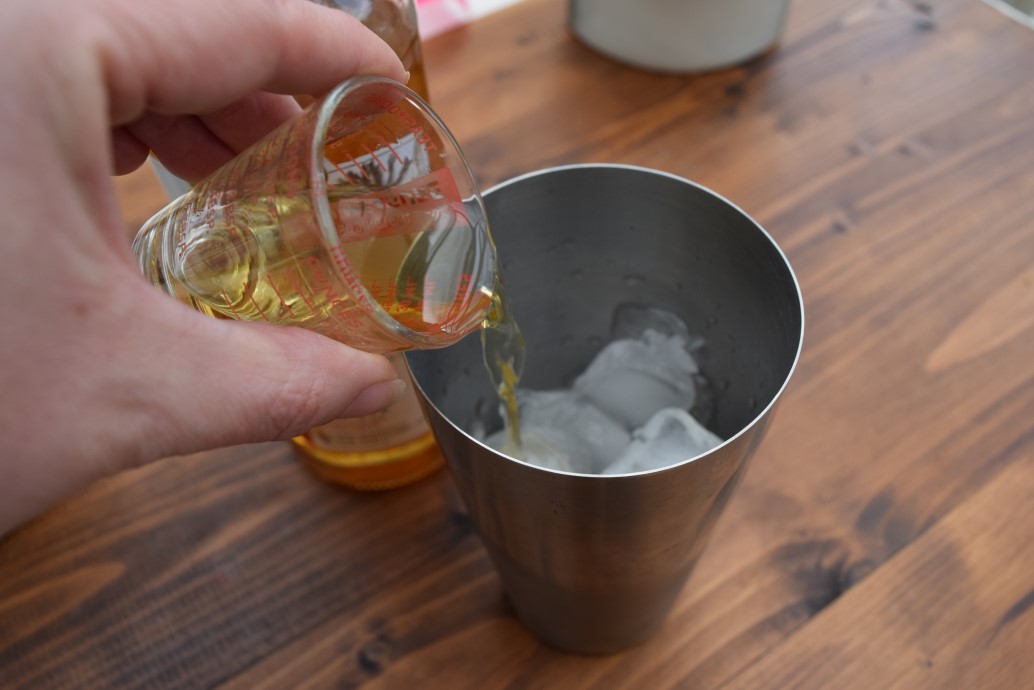 Now add a fragrant shot of orange liqueur then squeeze the juice of a lime and add this into the shaker next, along with the lime halves for added flavour.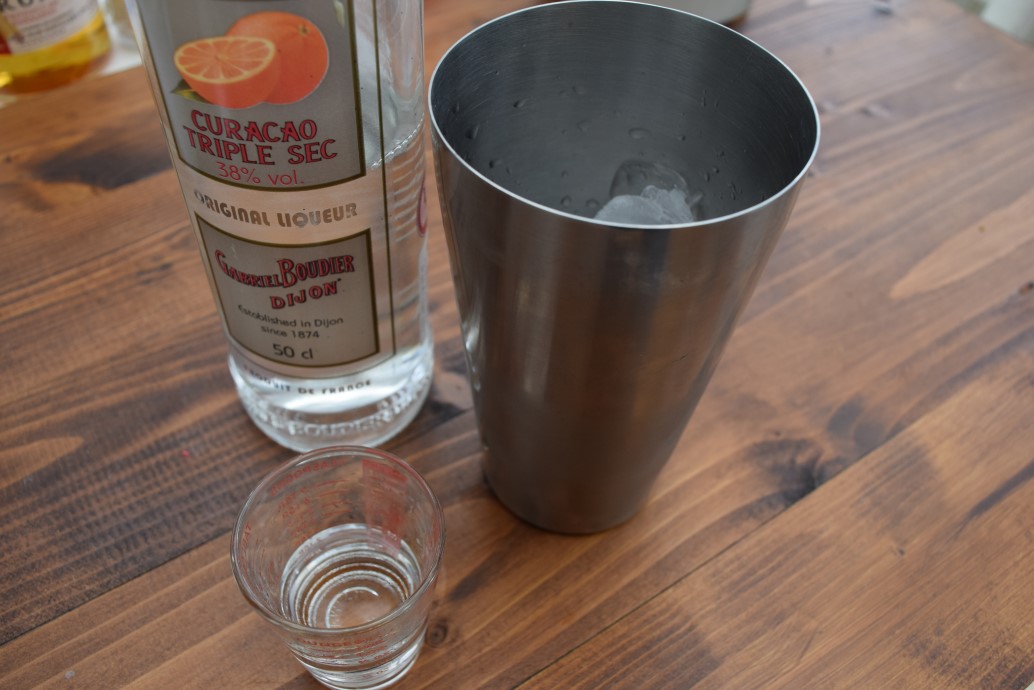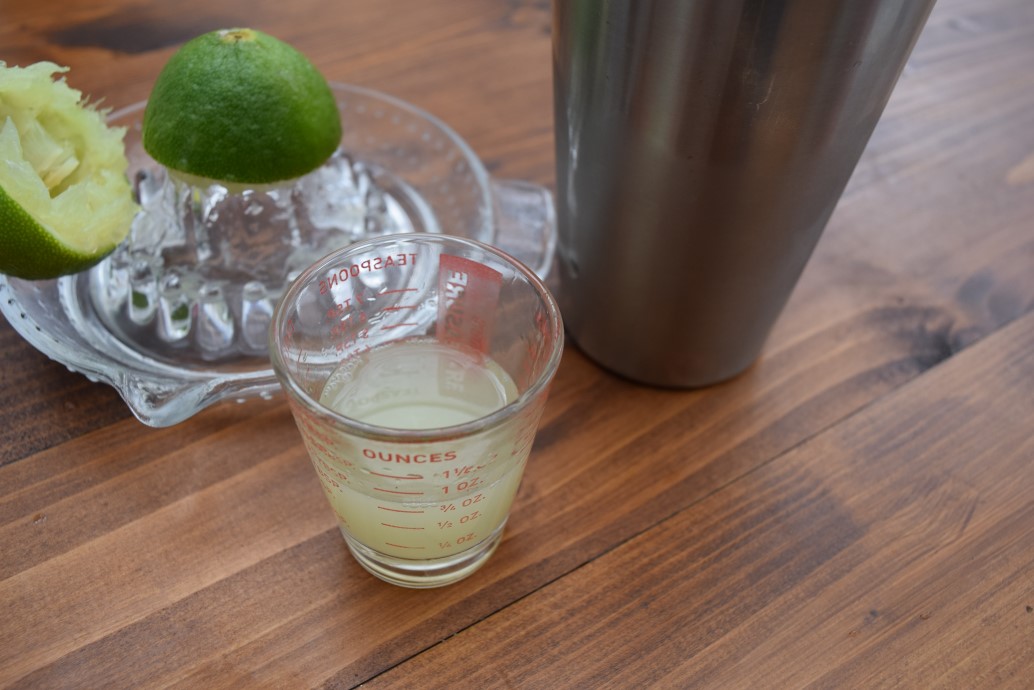 Next comes the sweetness to this tropical holiday delight. Add your sugar syrup, easily made *or buy it* by adding one part water to sugar and heating until the sugar dissolves. Leave to cool then add this to your Mai Tai, along with the Orgeat almond syrup or Amaretto, as I am sure this would work as well.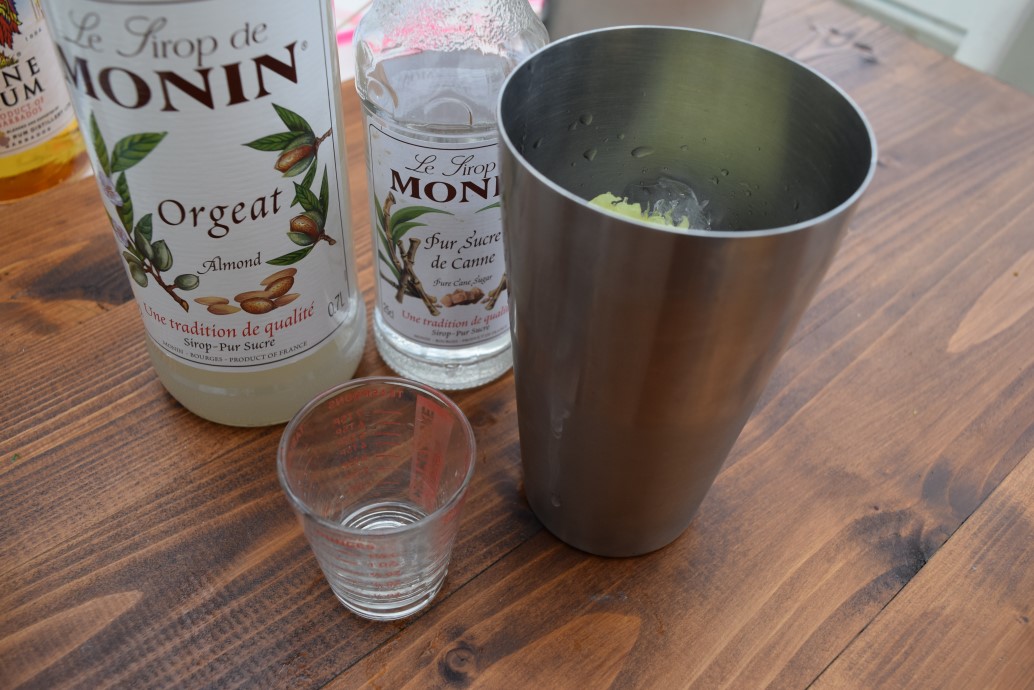 Give this wonderful mixture a really good shake and chill until super icey. Then add a handful of ice to your hilarious Tiki style mug or less hilarious tumbler. Pour on your Mai Tai and garnish with an elegant sprig of mint and some gawdy extras such as an umbrella, garland and an amusing stirrer.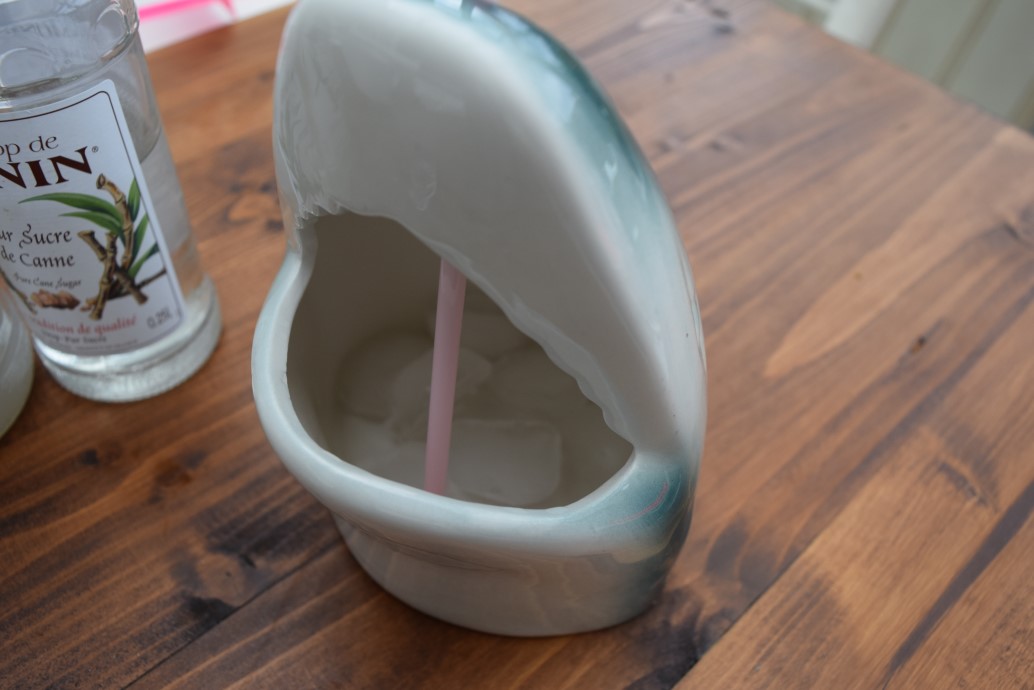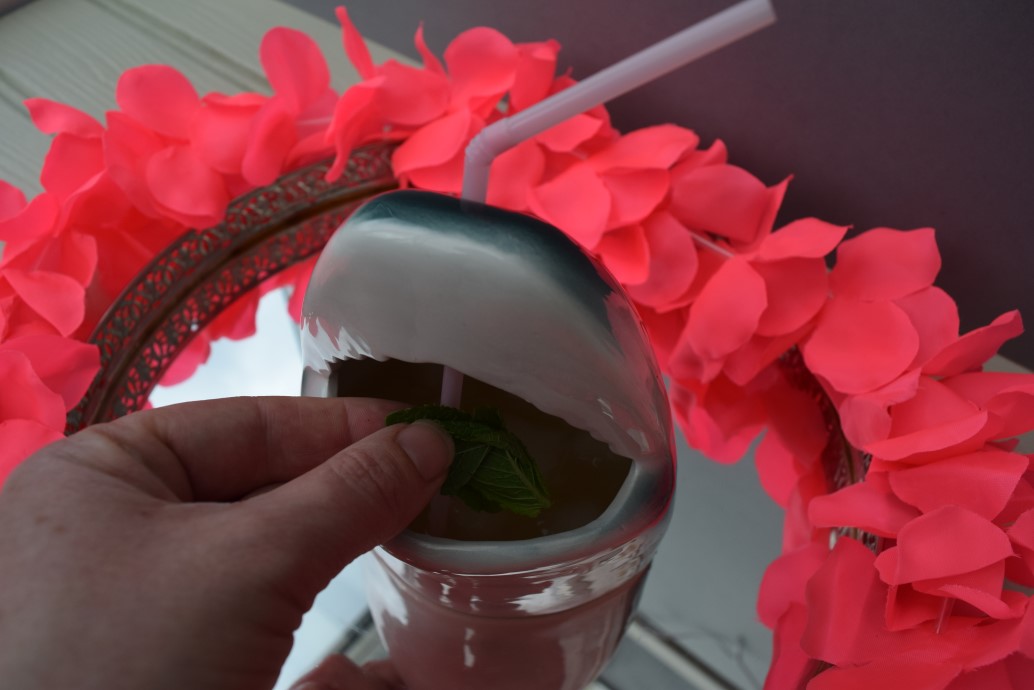 Sip this wonderful drink watching the rain trickling down the window pane, while your heart is on a beach wearing a floral Lei and a pair of comedy swimming trunks.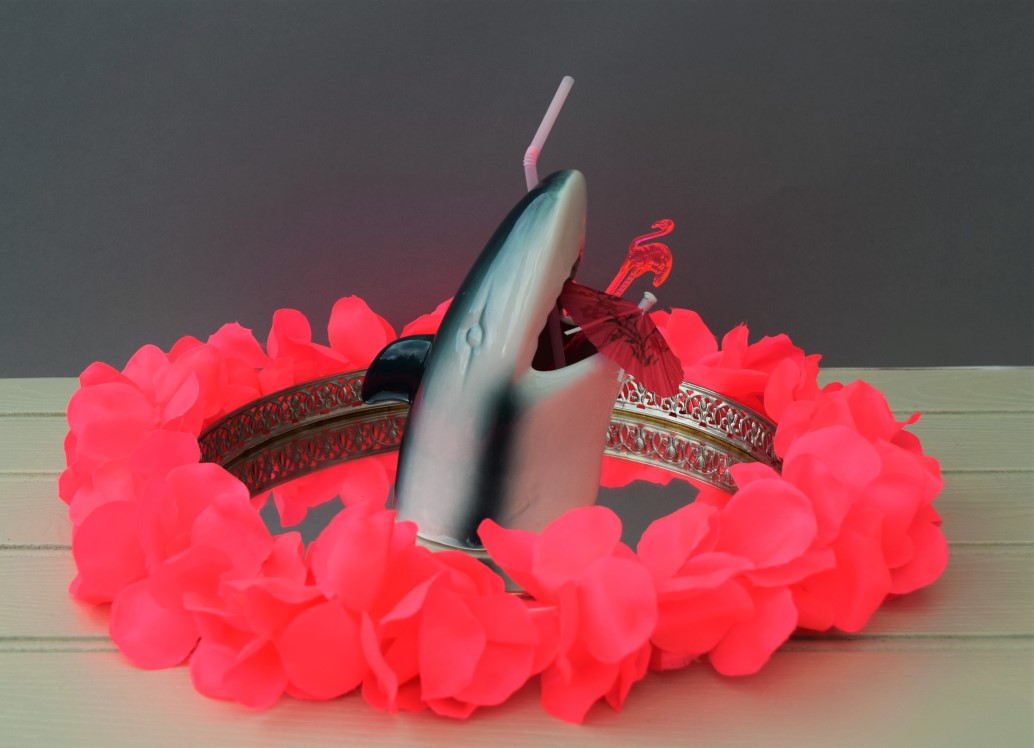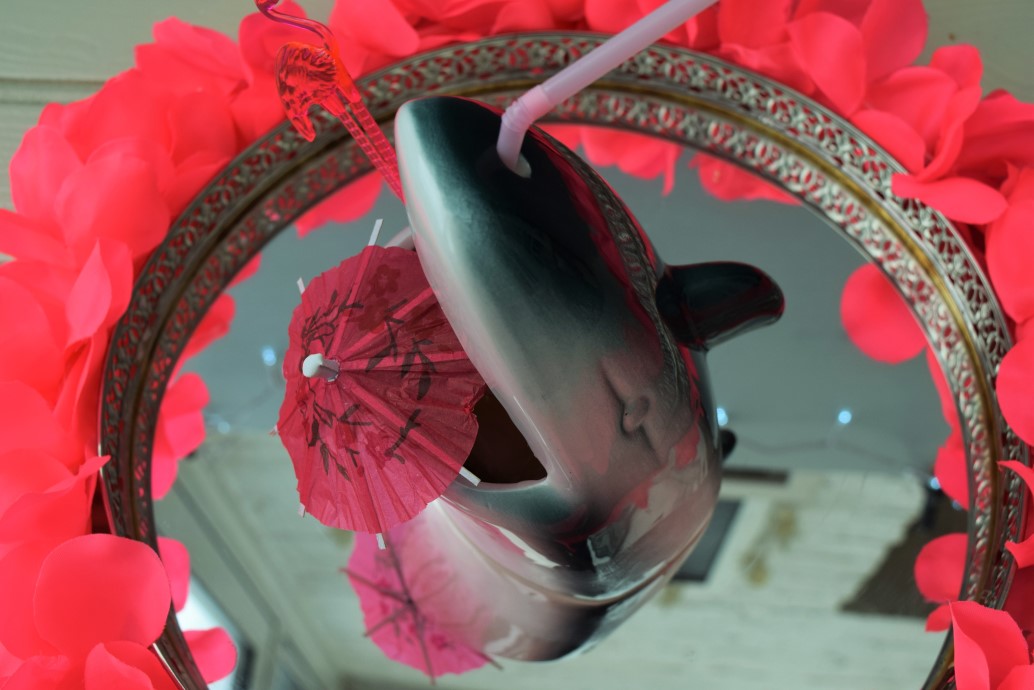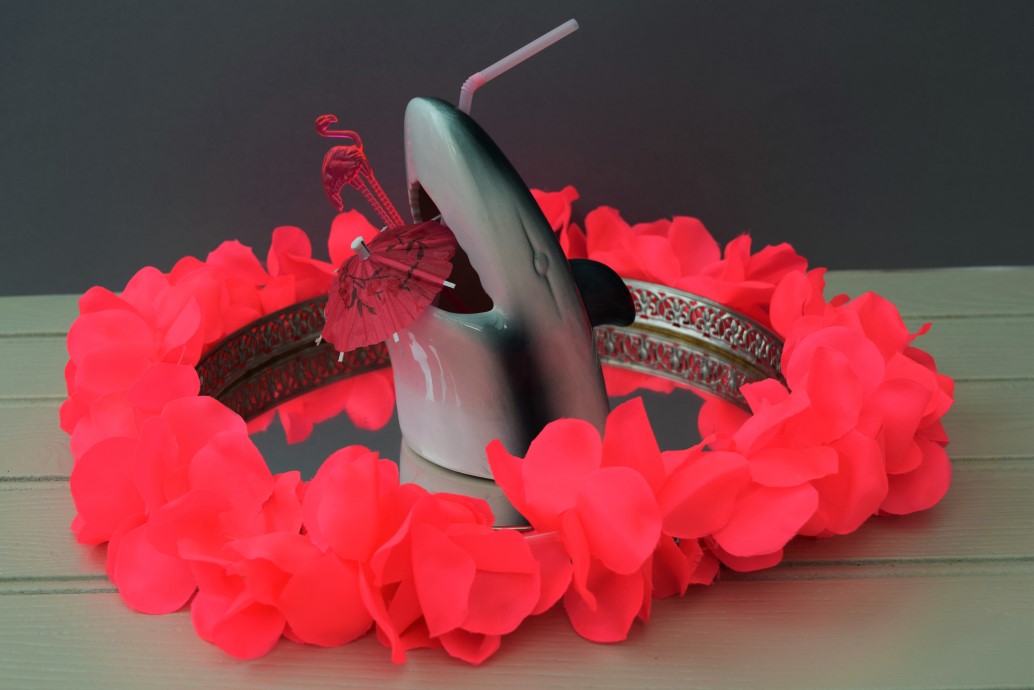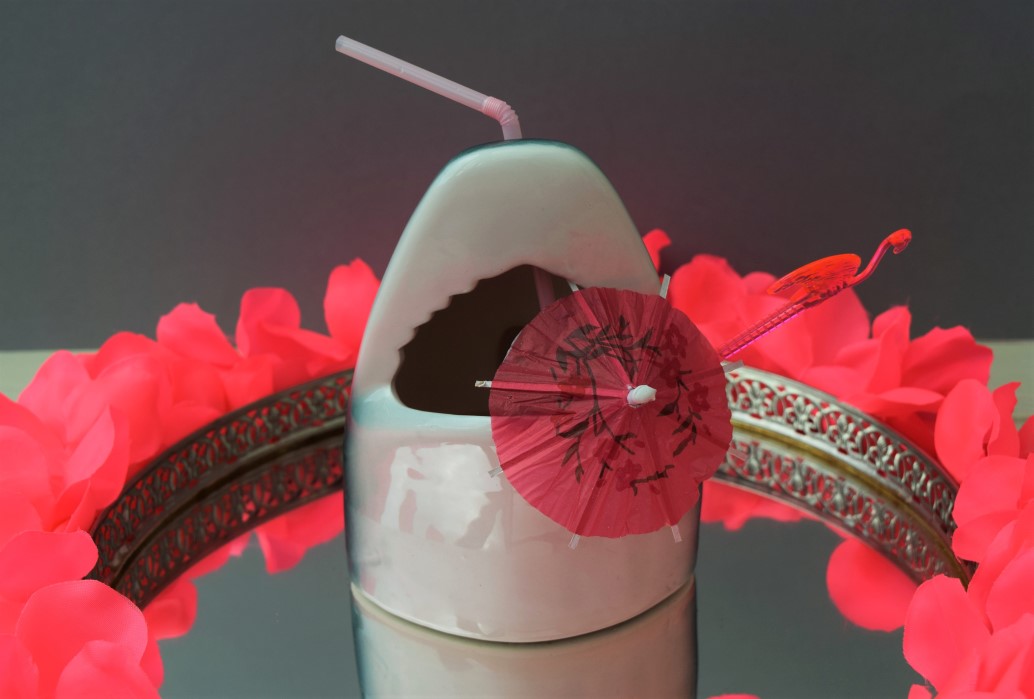 I may just have to innundate you with endless Tiki style cocktails now as an excuse to use this shark mug again and again. With Jaws being George's favourite film, rest assured it is getting plenty of use for tea, apple juice and squash.
Have a wonderful Bank Holiday weekend, and let's pray my Friday Cocktail choice hasn't cursed the weather completely.
Lucy x
Mai Tai Cocktail Recipe
Makes 1
You will need a cocktail shaker and a Tiki style cup or tumbler
50ml dark rum, preferably aged
juice of a lime
15ml Orange curacao or liqueur
1 teaspoon sugar syrup
1 teaspoon Orgeat almond syrup, or add extra sugar syrup and a couple of drops of almond extract or Amaretto
Fresh mint leaves to garnish, a straw, umbrella and floral garland optional
Take your cocktail shaker and add a good handful of ice. Pour in the rum, lime juice, orange liqueur and both syrups. Shake until the cocktail is super chilled then pour, over more ice, into an amusing glass. Garnish with fresh mint, a straw and other comedy items.