Baked White Chocolate and Raspberry Puddings Recipe
I am a massive fan of a proper pudding, as I am certain I have mentioned before. I have, however, never really been bothered with the faff of steaming a pudding. All that kerfuffle with string and muslin just puts me right off. However, I do love a sponge pudding and all it's accompaniments, so to resolve the steaming issue, I give you these Baked White Chocolate and Raspberry Puddings.
These tiny baked lovelies are a light individual serving of sponge adorned with raspberries and chunks of white chocolate. I used frozen raspberries as they are a great way to hang onto the flavour of summer without having to buy horrid tasteless imported fresh ones. However, you could as easily use any other frozen or fresh fruits. Add blueberries and milk chocolate or for a seasonal twist add a frozen cranberry or two and flavour your sponge with some orange zest. These puddings can be exactly what you want them to be. They make a brilliant mid week or dinner party dessert, served with a grating of white chocolate, some marinated fruit and a large lake of cream. We first had these puddings at our lovely friend's house when we went to stay for the weekend *thank you C&J*. They were whipped up in no time at all and even though I was so full I still managed to eat every last tasty mouthful. Compliment indeed even though I am a bit of a pig.
This is perfect winter fodder for me, without the drama of having to become a sailor to learn how to tie up the pudding bowl correctly.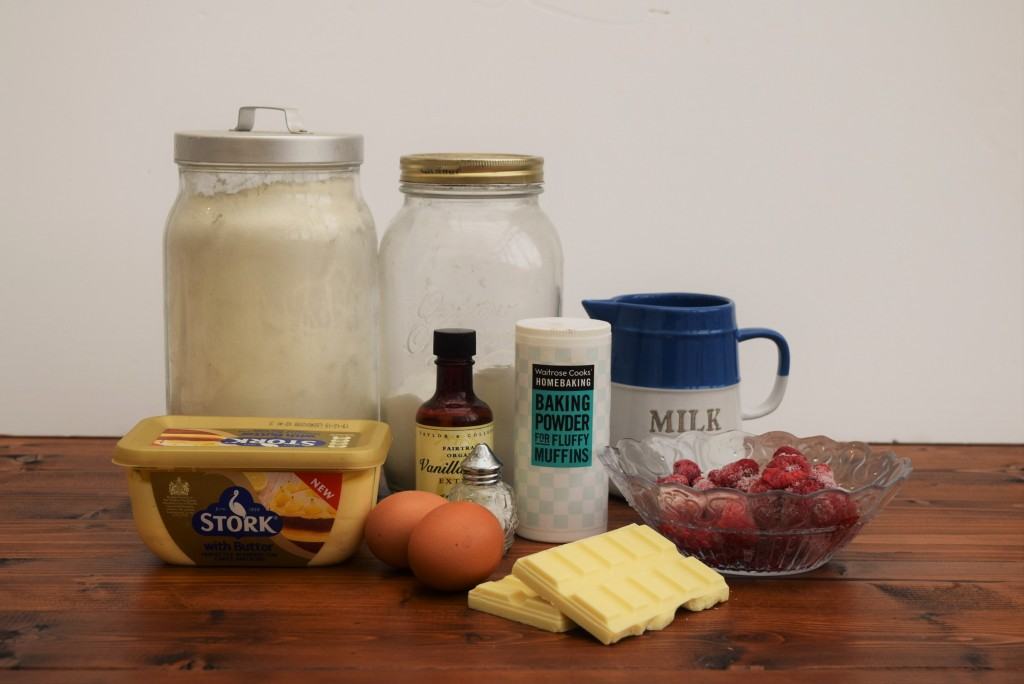 Here's the simple ingredients for your Baked White Chocolate and Raspberry Puddings. Do go off piste though, as I mentioned, and include any of your favourite flavours. I used Stork with Butter this time, just for a change of scenery. It was quite tasty for these puds, I have to say, even though bloody Unilever are still not paying me to say such complimentary things about their products.
It's a standard start by pre heating your oven to around 160 degrees fan assisted and buttering or spraying 6 small metal pudding moulds or ramekin dishes. Next, in your food processor or in a bowl with a wooden spoon, cream together the Stork or soft butter and caster sugar until light and fluffy.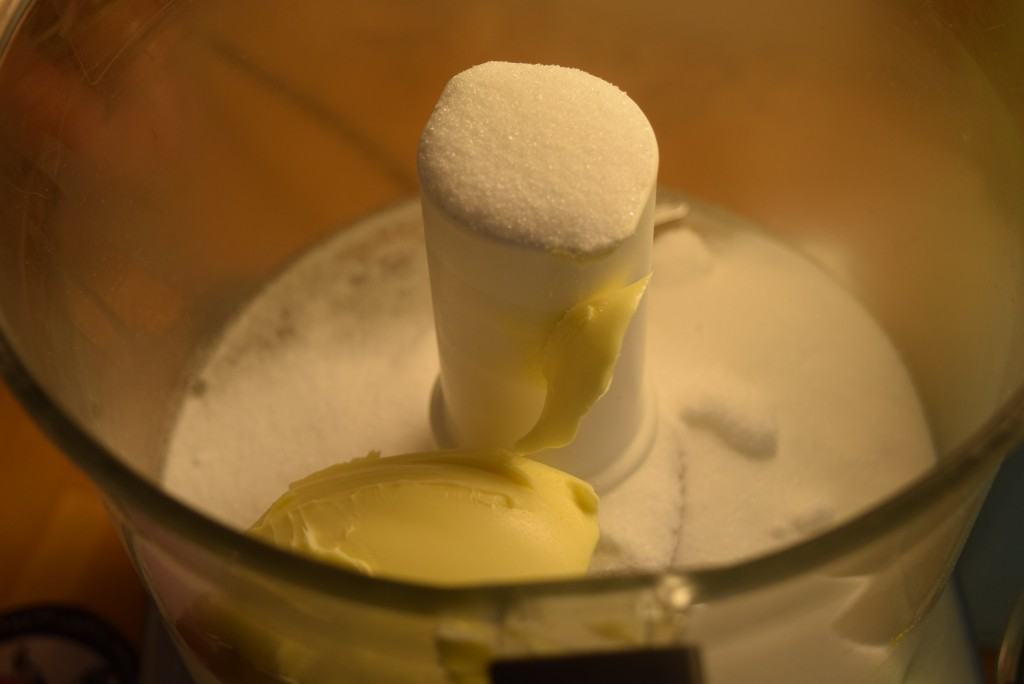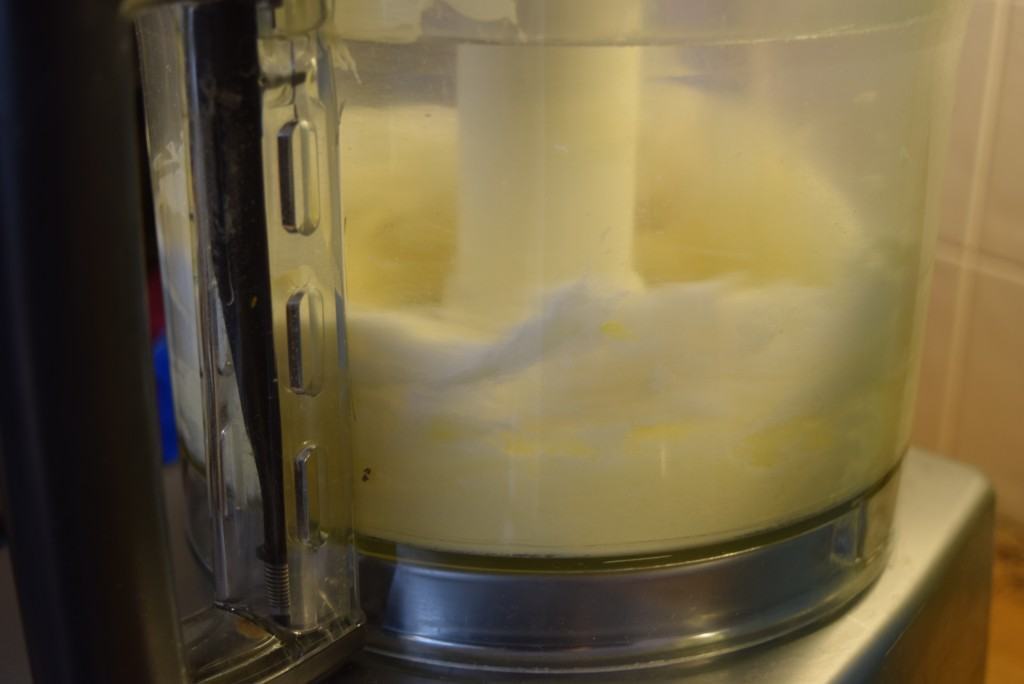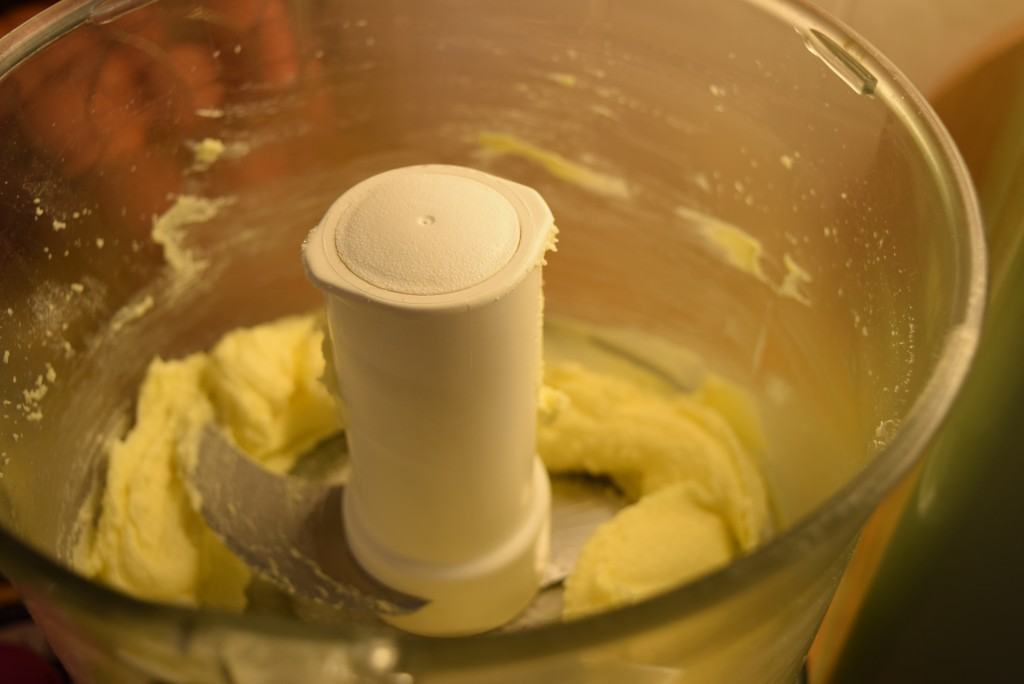 Next, you know the drill by now, add a half teaspoon of vanilla extract and then add the eggs one by one and mix well.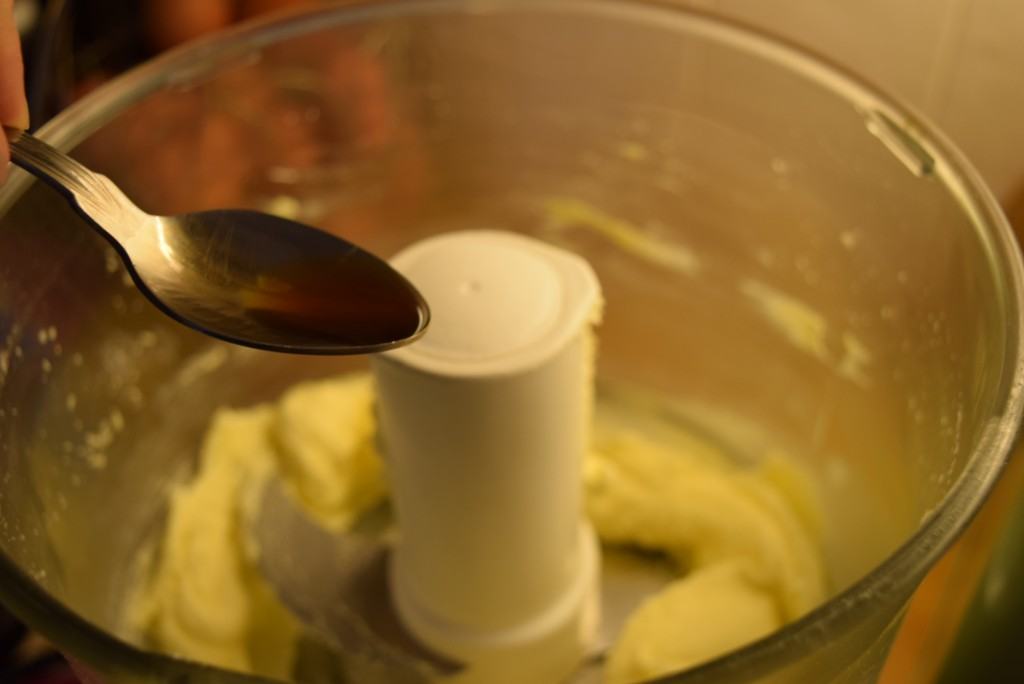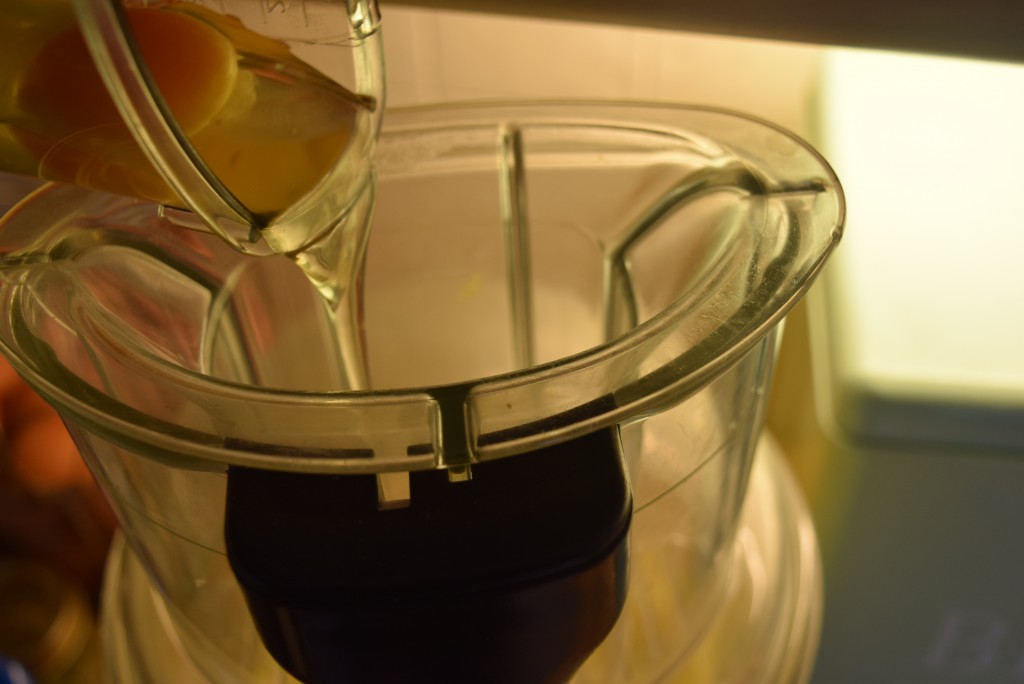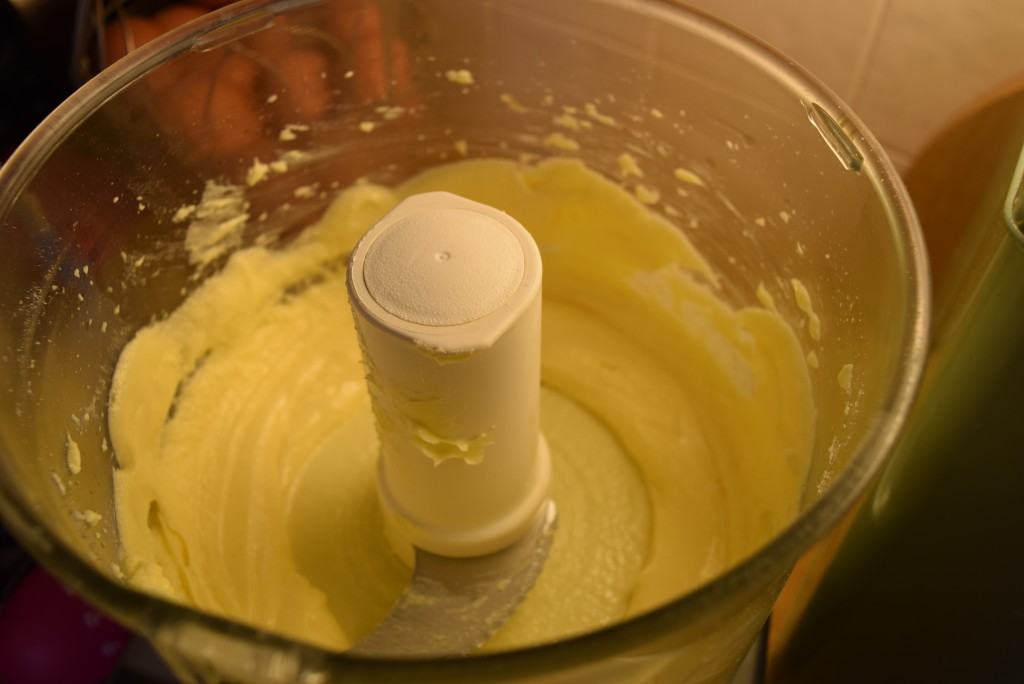 Weigh out the flour, a pinch of salt and baking powder then fold/mix this into the eggy Storky business.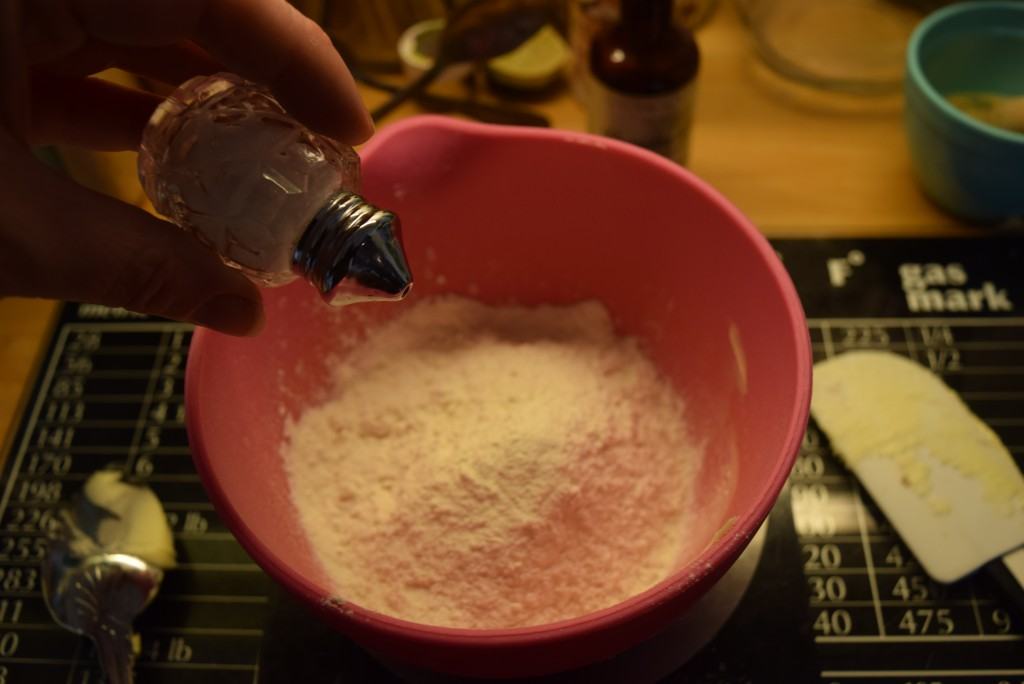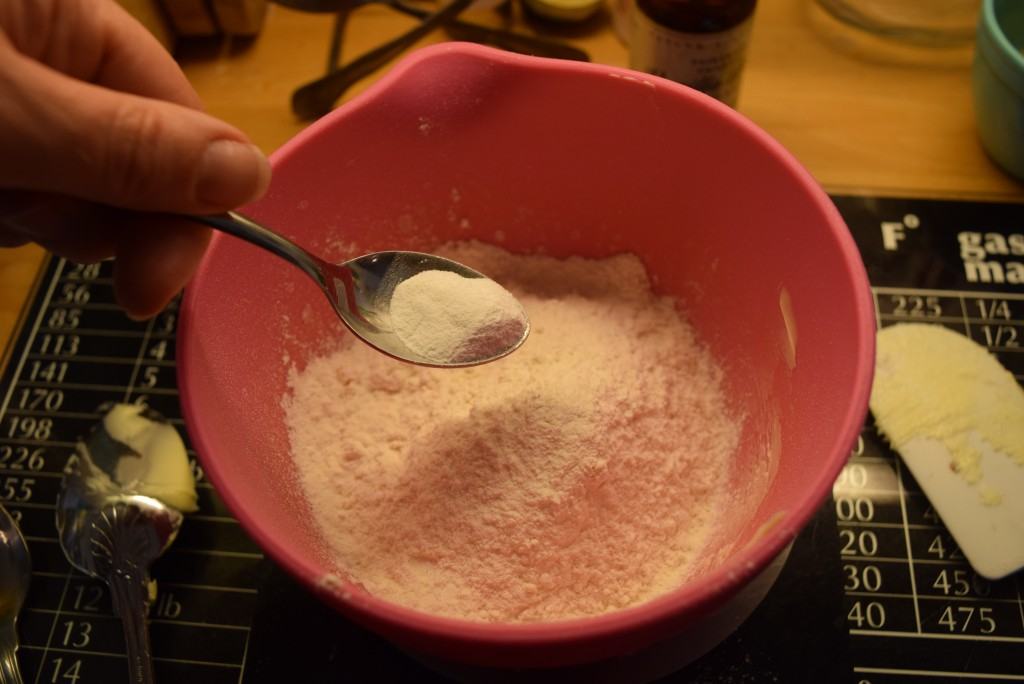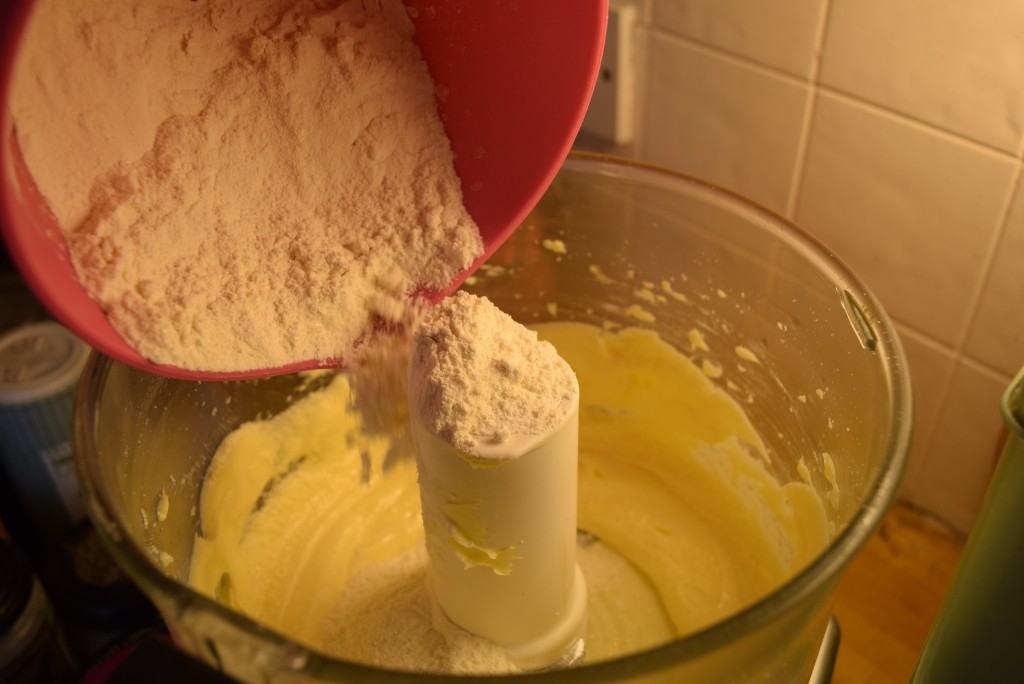 Finally, for this soft and tasty sponge base, add a couple of tablespoons of milk to loosen the mixture then give it a last blitz.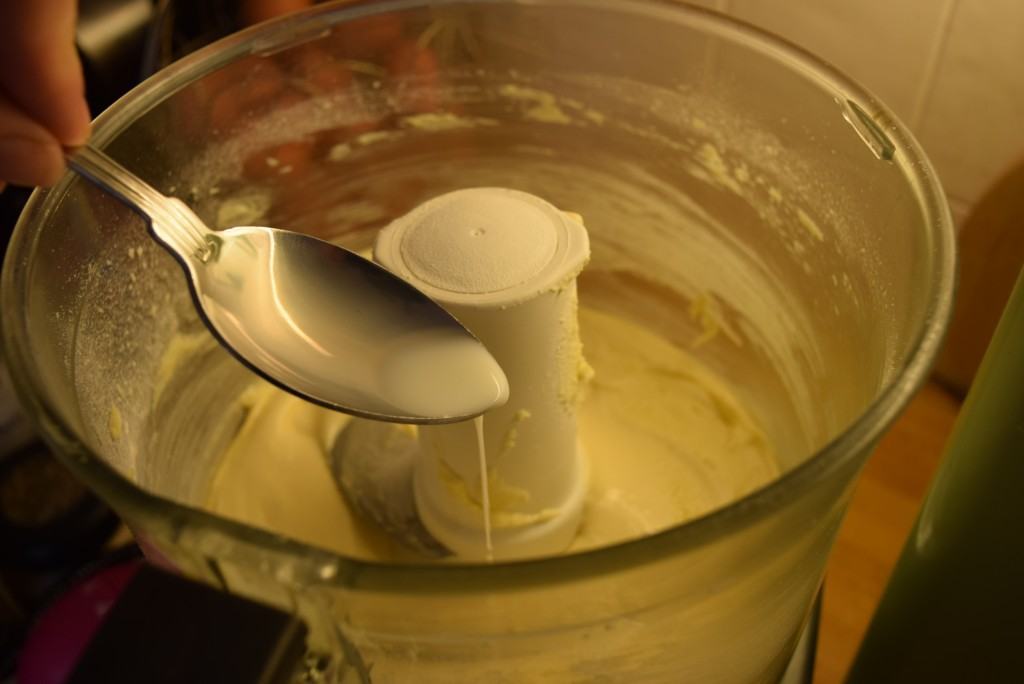 Spoon the batter into your super well buttered/sprayed/oiled pudding basins or ramekins. Each pudding is around two heaped tablespoons worth of batter.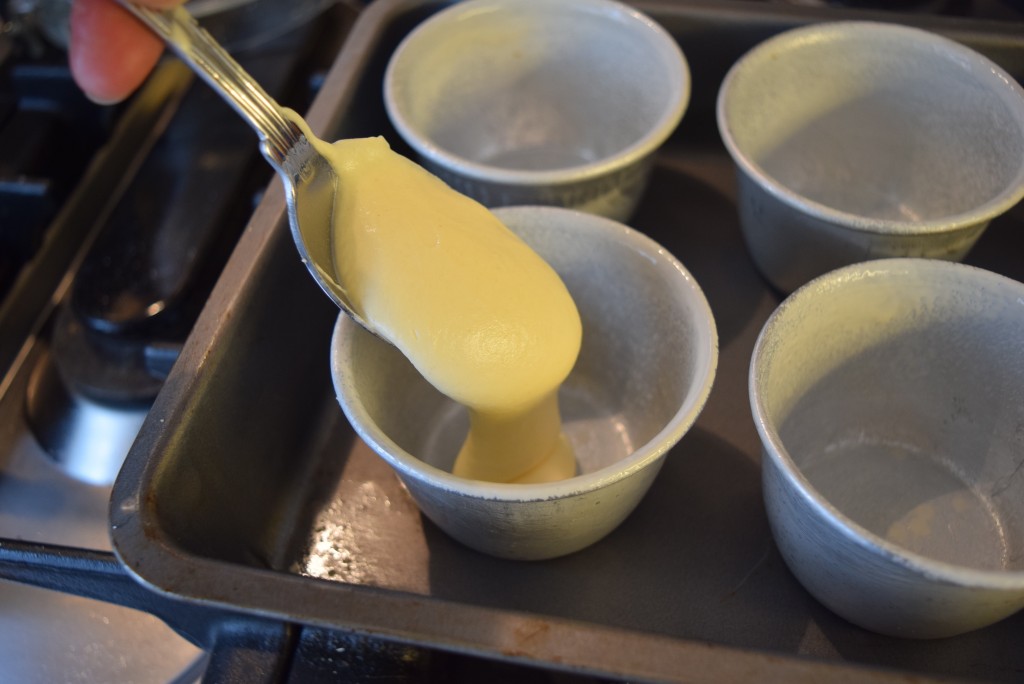 Pudding batter porn.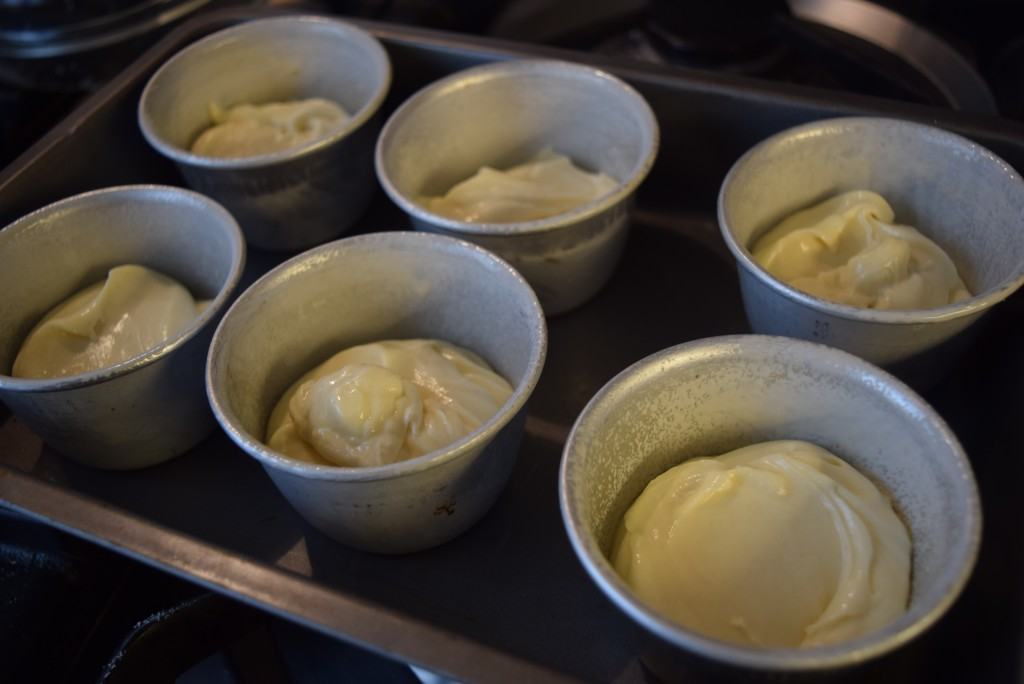 Next, add your flavourings. I added frozen raspberries, straight from the freezer, but fresh would be as good. Just push the fruit, then the chopped chocolate, into the batter then give the basins or ramekins a little tap to level the tops. I used three raspberries and three chunks of chocolate and those quantities worked well. Don't overload the puds or they won't cook properly.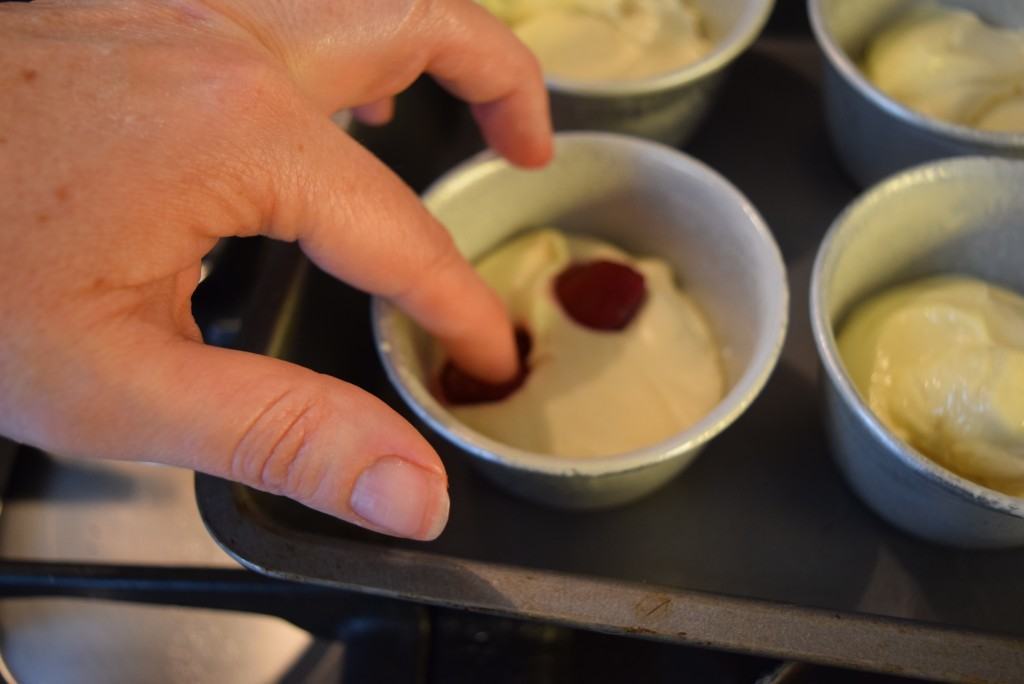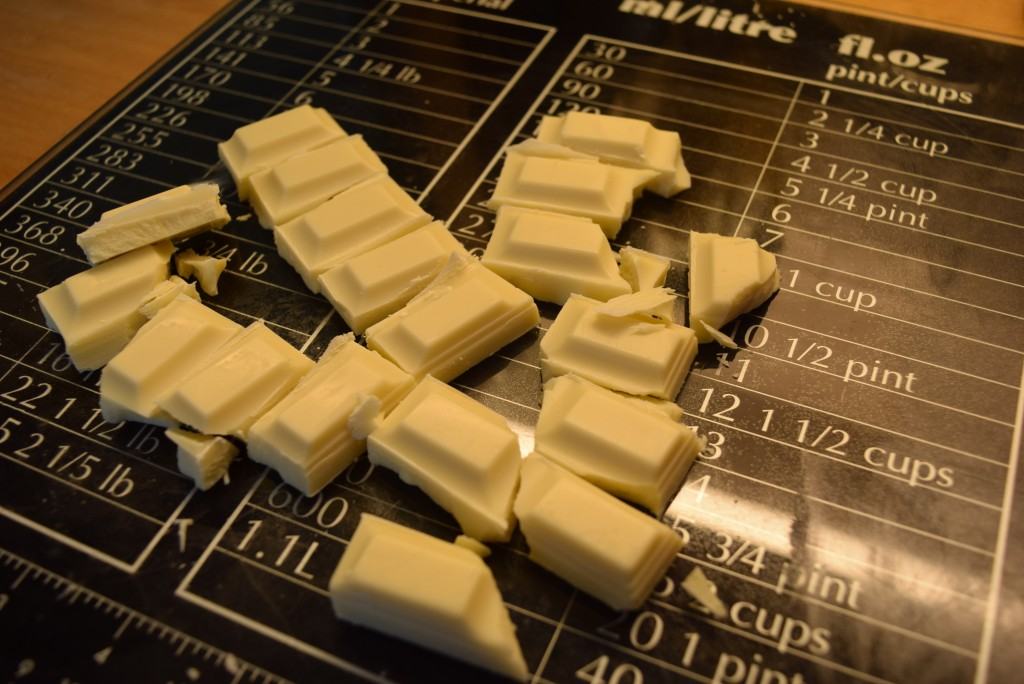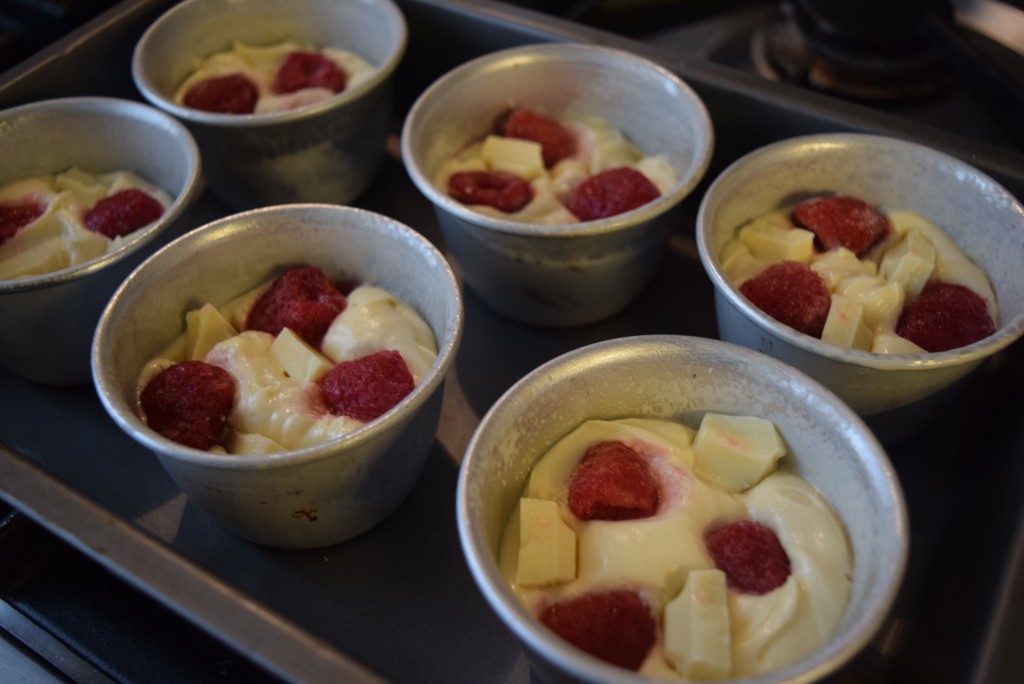 Pop these tiny puds into the pre heated oven for between 20 to 25 minutes. They are cooked when the tops are golden and a skewer comes out clean when poked in the middle and your kitchen is filled with the scent of sweet baked puddings.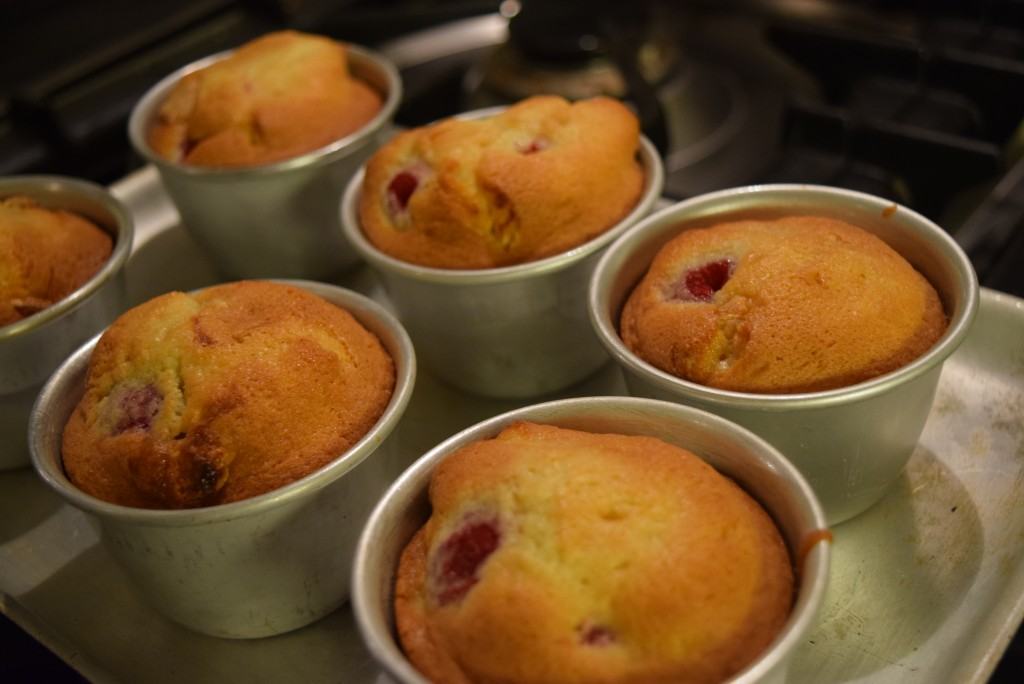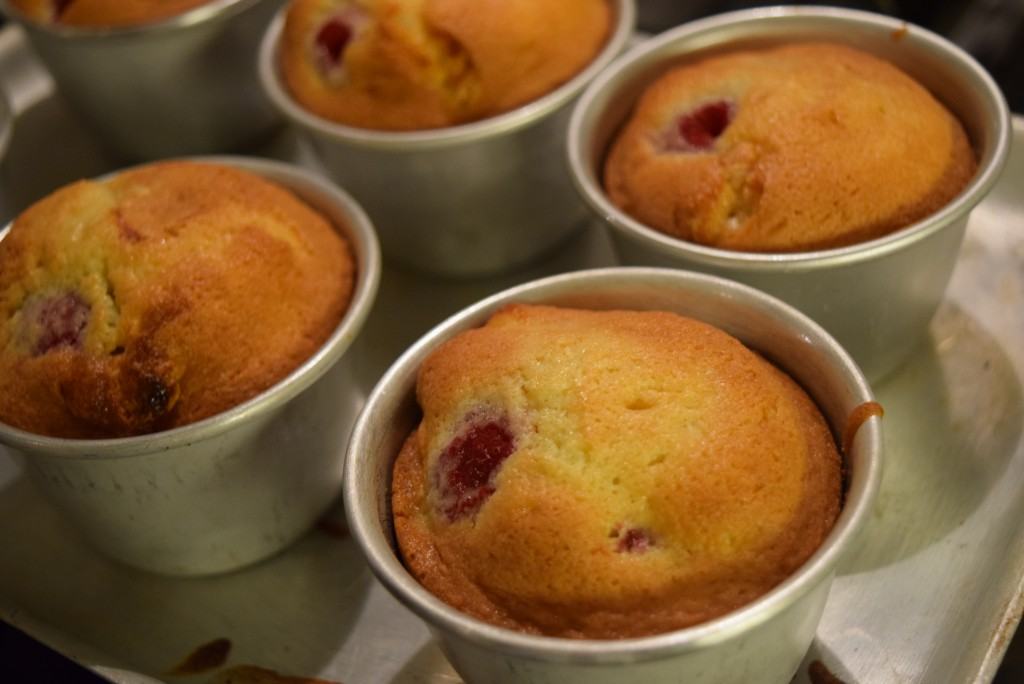 Leave them for five minutes or so then run a knife round the edge of each pudding and *fingers crossed* they will drop out onto your serving plate.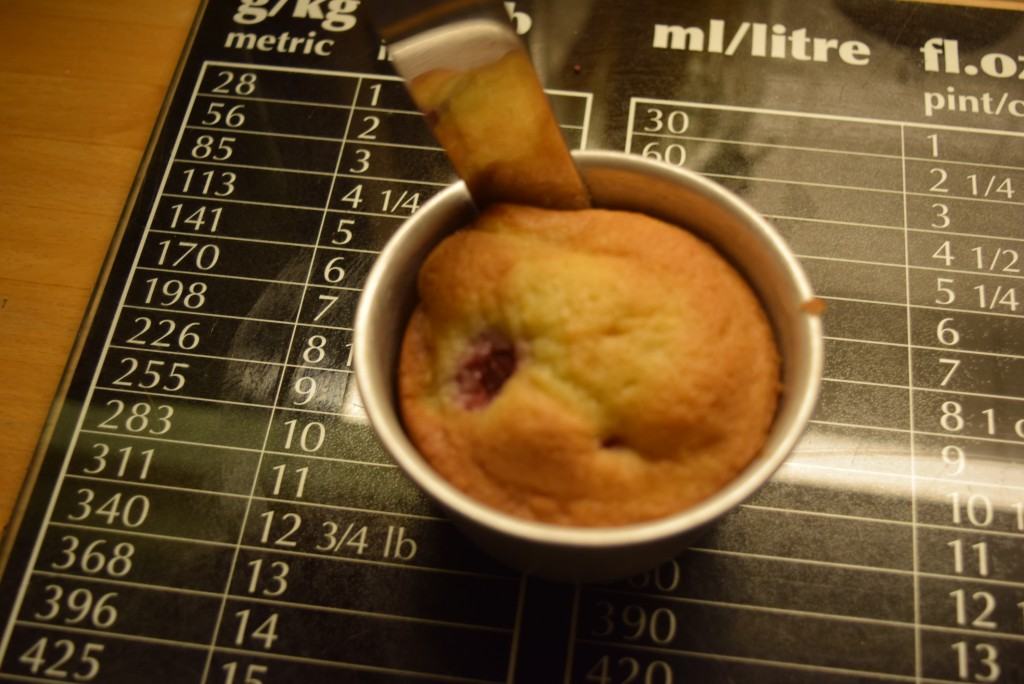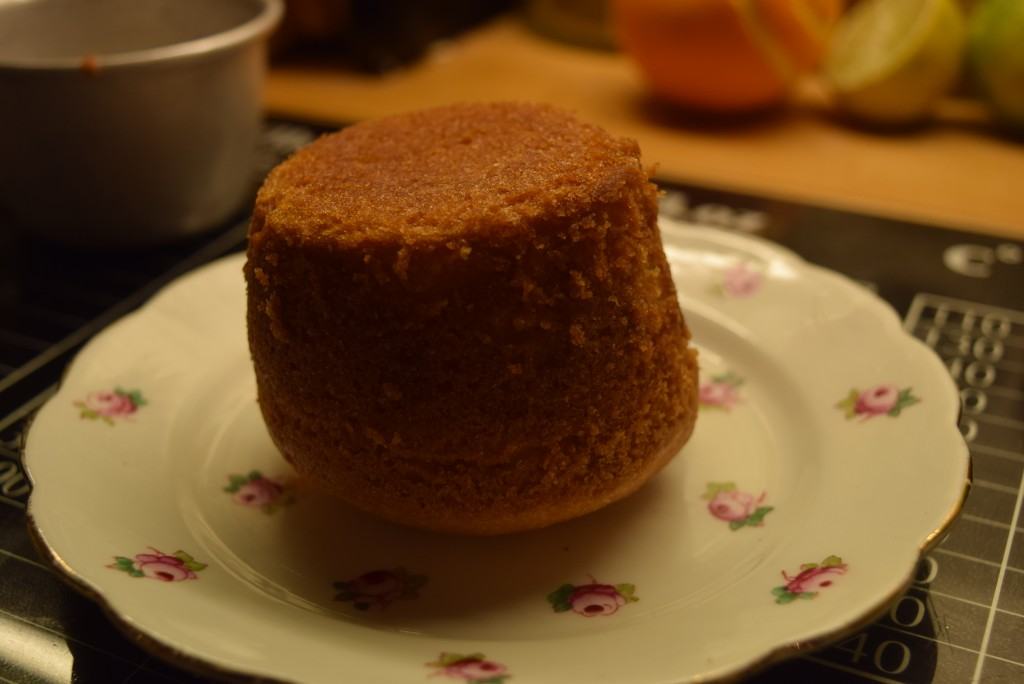 Serve these babies with some marinated raspberries, a pool of cream and some grated white chocolate.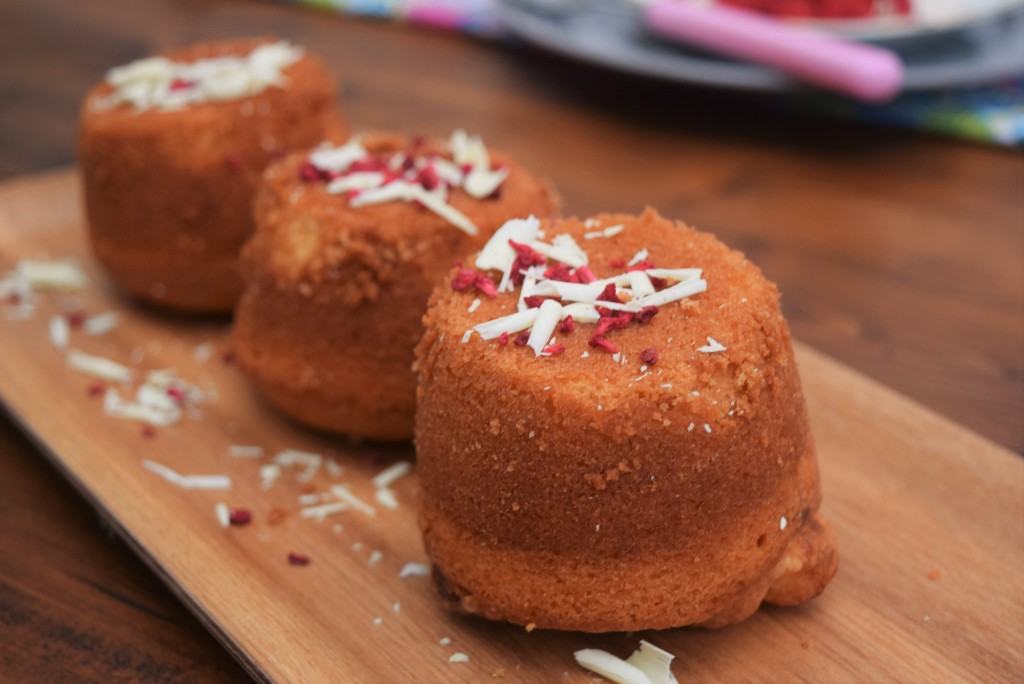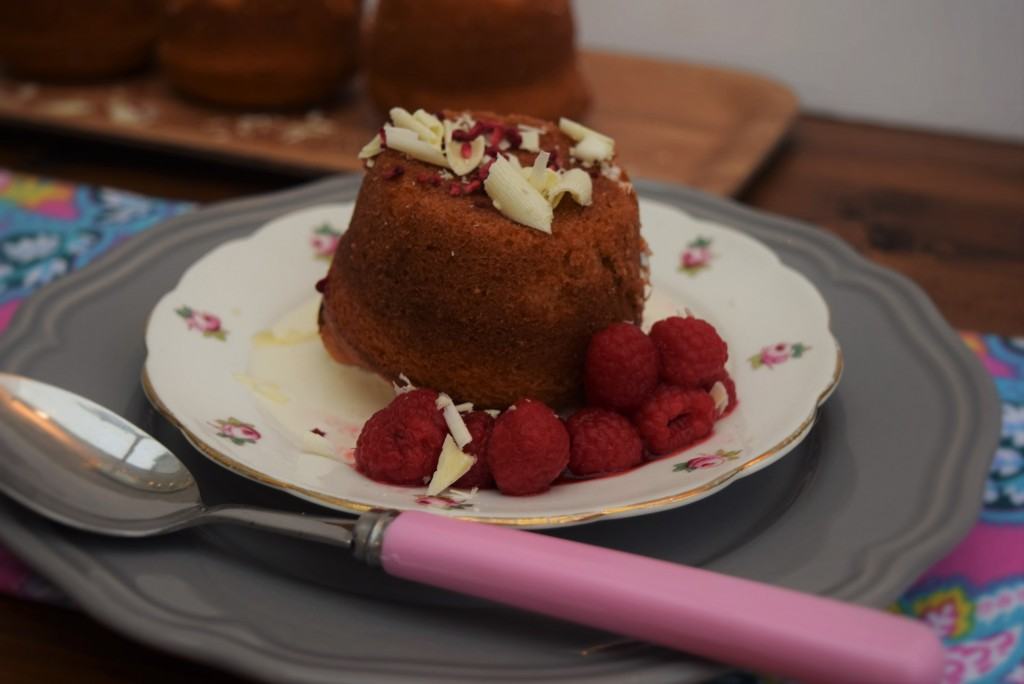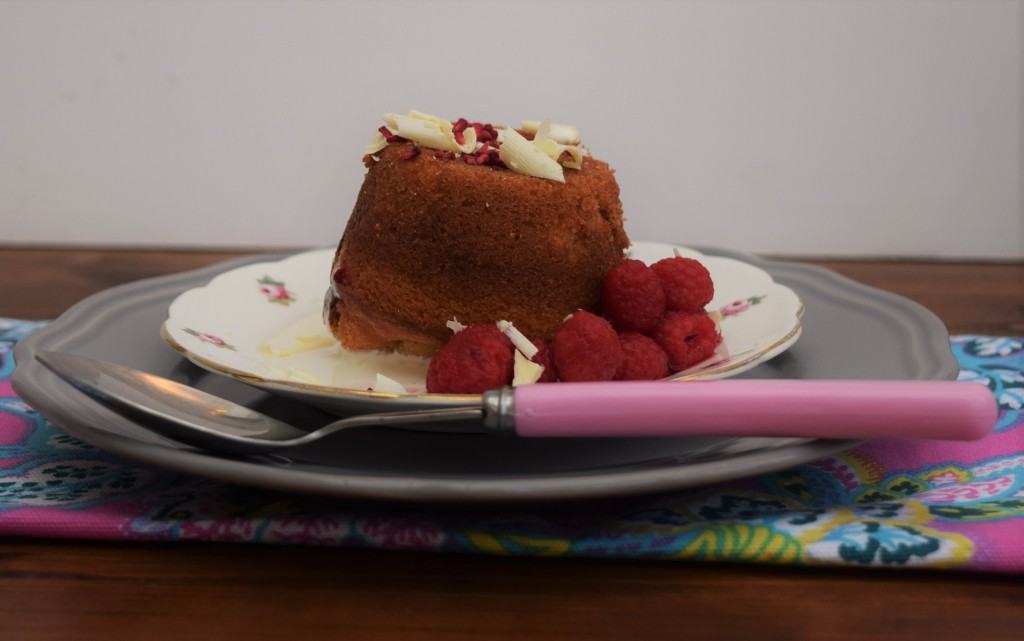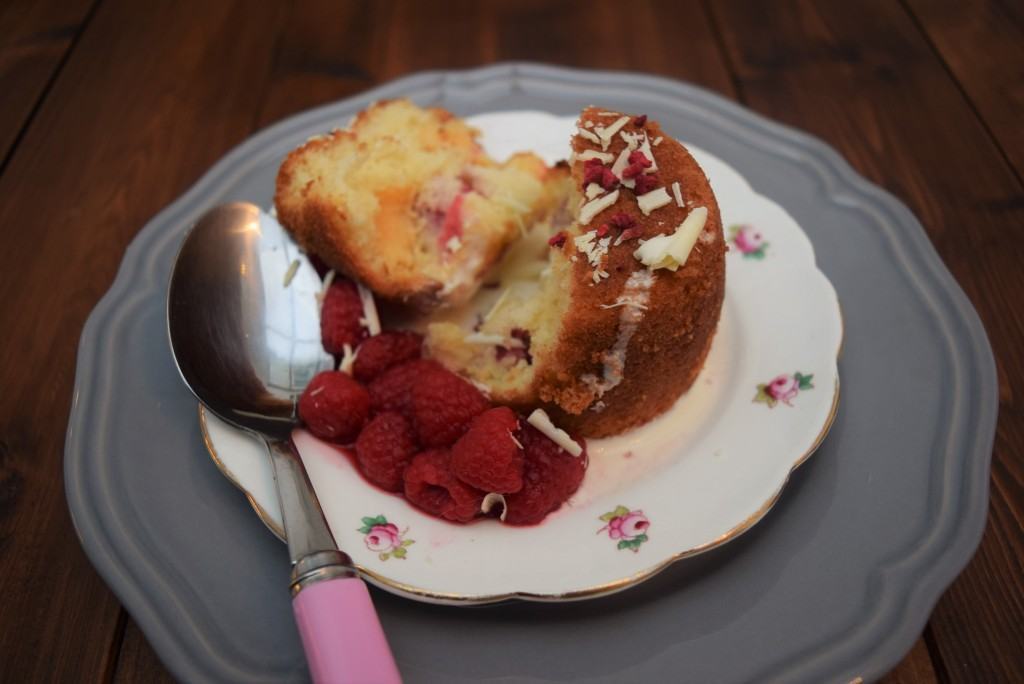 These sponges are soft, fragrant and sweet. You can cook them the day before and reheat in your microwave or covered, in a hot oven, for 5 or so minutes before serving. I love a flexible dessert, serve these with a flourish and the implication you've been slaving over a hot stove all day. Only you, and other Lucy Loves readers *millions of them* need know how simple these little wonders are.
We are due a spell of nippy weather so these puddings are perfectly timed. You could always swerve the cream and heat up a big jug of custard to go with these wonderful winter treats.
Lucy x
Baked White Chocolate and Raspberry Puddings Recipe
Serves 6
You will need 6 small pudding basins and a baking tray
125g Stork or soft butter
125g caster sugar
1/2 teaspoon vanilla extract
2 eggs
125g self raising flour
1/2 teaspoon baking powder
a pinch of salt
3 tablespoons milk
approx 18 frozen, or fresh raspberries
approx 100g white chocolate, broken or chopped into small squares
Pre heat the oven to around 160 degrees fan assisted and butter or oil 6 small metal pudding basins or ramekins.
In your food processor or in a large bowl with a wooden spoon, cream the Stork or butter with the sugar until lighter in colour and texture. Scrape down the sides of the mixer or bowl and then beat in the eggs one at a time with the vanilla extract. Fold in the flour and baking powder with a pinch of salt then loosen the mixture by adding the 3 tablespoons of milk.
Spoon this mixture into each well buttered pudding basin, there will be around 2 tablespoons in each. Press 3 raspberries into each pudding then add two or three pieces of white chocolate. Tap the basins on the work surface to level, then place on a baking sheet to bake for around 20 to 25 minutes. The puddings are cooked when a skewer comes out clean when poked into the middle.
Leave to cool for a couple of minutes before running a knife round the edge of the basin and easing the pudding out. Serve with some extra raspberries, cream or custard. You can also cook these puds the day before, store covered, then reheat briefly in the microwave or in a hot oven before serving.