Maple Chilli Chicken Recipe
This is another answer to the age old question, what do I do with a packet of chicken thighs or breasts? I know Lucy Loves does love a good chicken recipe, but who doesn't? Chicken is a staple in our house as everyone likes it and thank goodness for a meal that doesn't need to be meddled with to suit each diner. So the answer to your chicken based question is – Maple Chilli Chicken.
This is a brilliantly easy and tasty recipe *of course* and the type of chicken you use doesn't have to limited to boneless breasts or thighs. I am sure it would work just as well with bone-in thighs or drumsticks, but I would roast these in the oven oven for around 35 to 40 minutes. The marinade is a lovely blend of soy, maple syrup and Sriracha sauce. The Sriracha is a Thai chilli sauce, with a good kick of spice and a hint of garlic. Ben puts it on everything, using it as a more adventurous version of tomato ketchup.
If you are using frozen chicken, as we have all got some sort of chicken lurking in the depth of our freezers, just put the frozen meat in the marinade and leave it to defrost and infuse at the same time. Then you are just a bit of light grilling away from an incredibly flavoursome supper. I served this batch with salad and giant cous cous but you could have it with flatbreads, sweet potato fries, rice, it's totally your call. This wonderful recipe comes via Table for Two Blog, with huge thanks, as this has become a very welcome staple in chez Lucy Loves.
And just in case you were wondering *you weren't* this is my favourite chicken based joke. Q: What do I do with chicken legs? A: Wear trousers.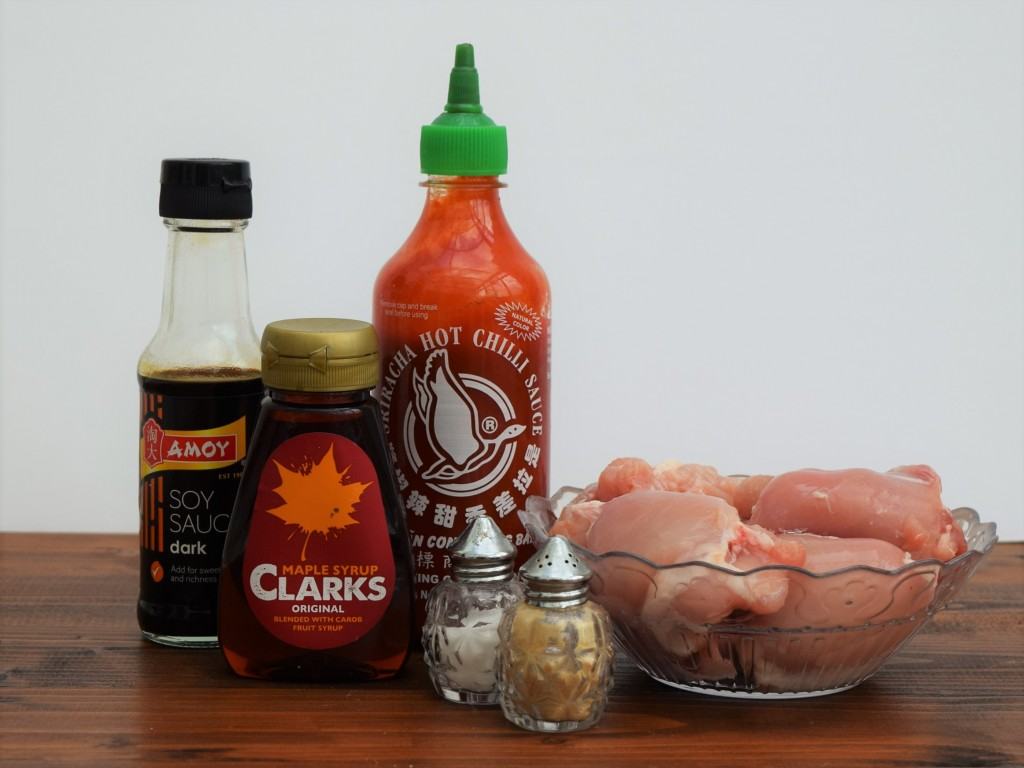 On that hilarious note, here's the shamefully small ingredients line up. Hooray for such a tiny, and store cupboard based list.
Now onto the shamefully simple method. Start by measuring out the maple syrup and soy. You can do this in a jug, or pour the ingredients straight into your food bag.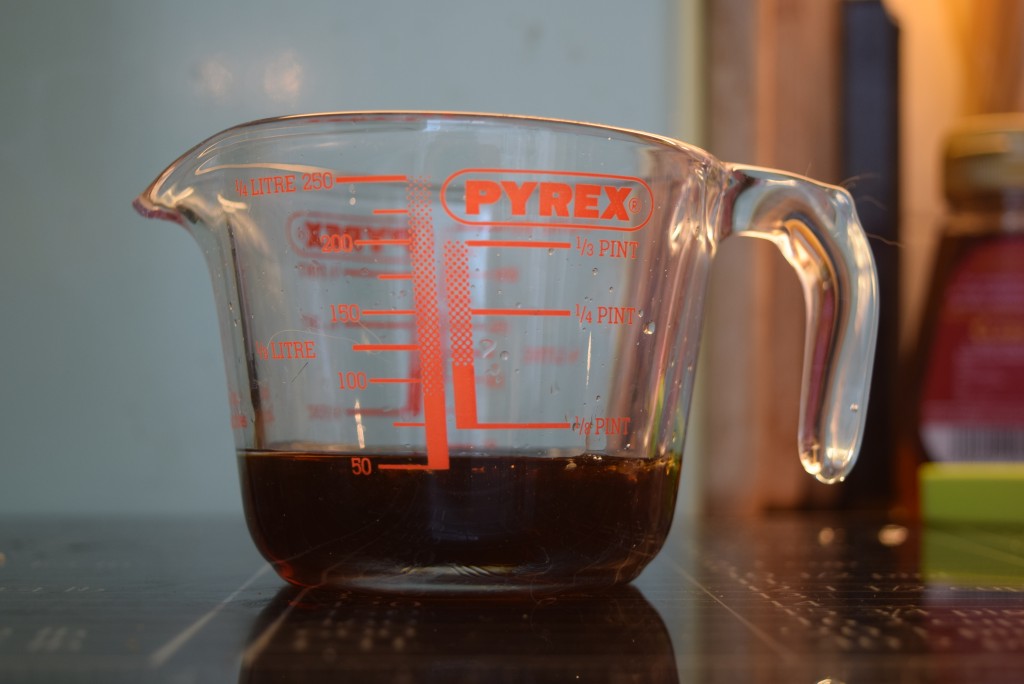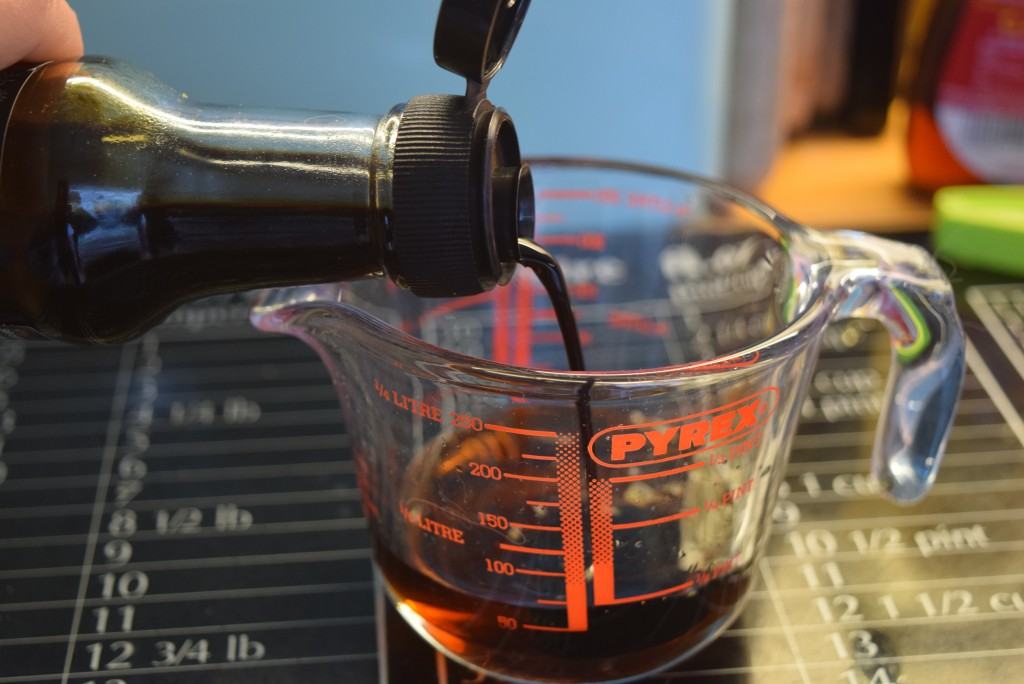 Stir in a generous tablespoon of the fragrant, spiced Sriracha sauce then pour this marinade in a good sized food bag. Add a pinch of salt and pepper, I used my Garlic and Herb salt *yes, I do have to do my own PR*, and it flavoured the marinade beautifully.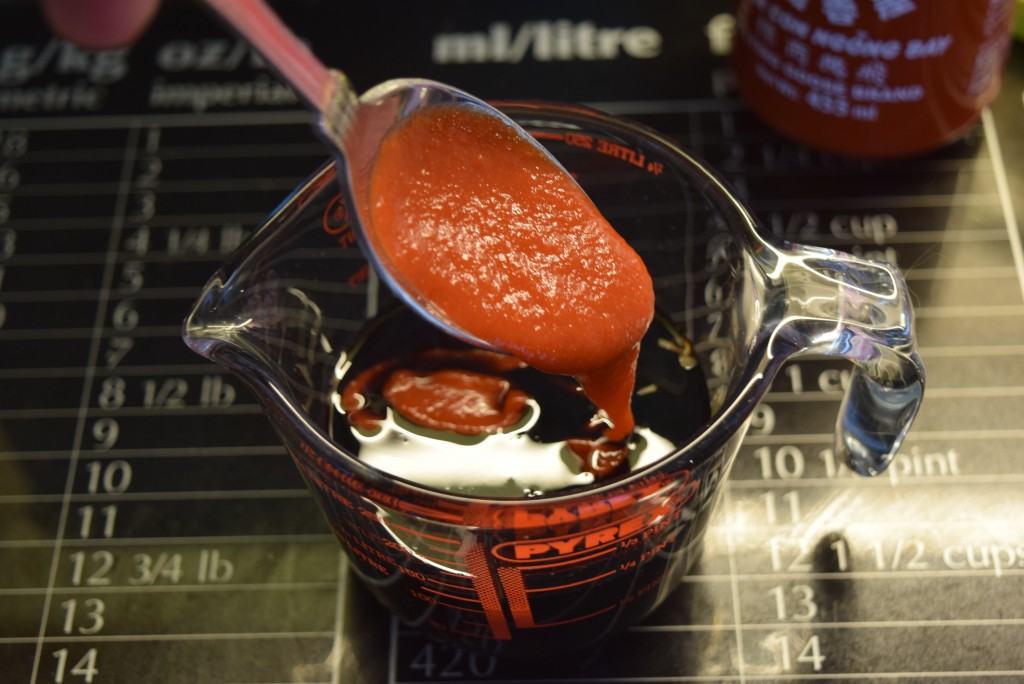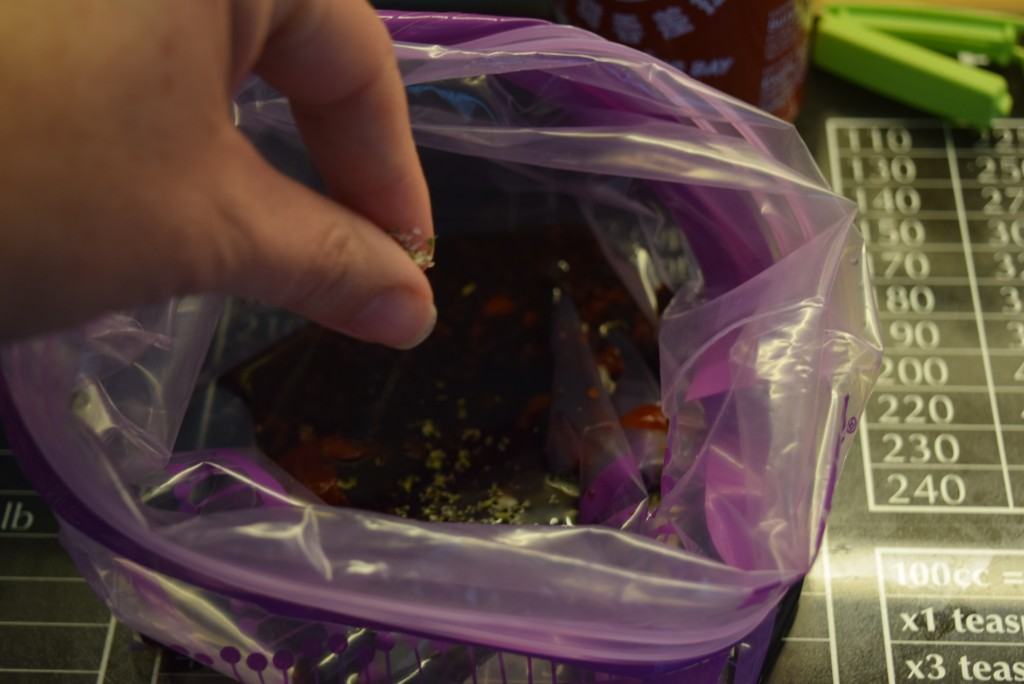 Pop the cut of chicken of your choice into the marinade and give it a really good squidge around to ensure the meat is well coated in the soy, maple, chilli loveliness. I used boneless chicken thighs as I love them, they are so *oh dear* moist and succulent, but do with breasts, drummers or bone-in thighs if you would rather.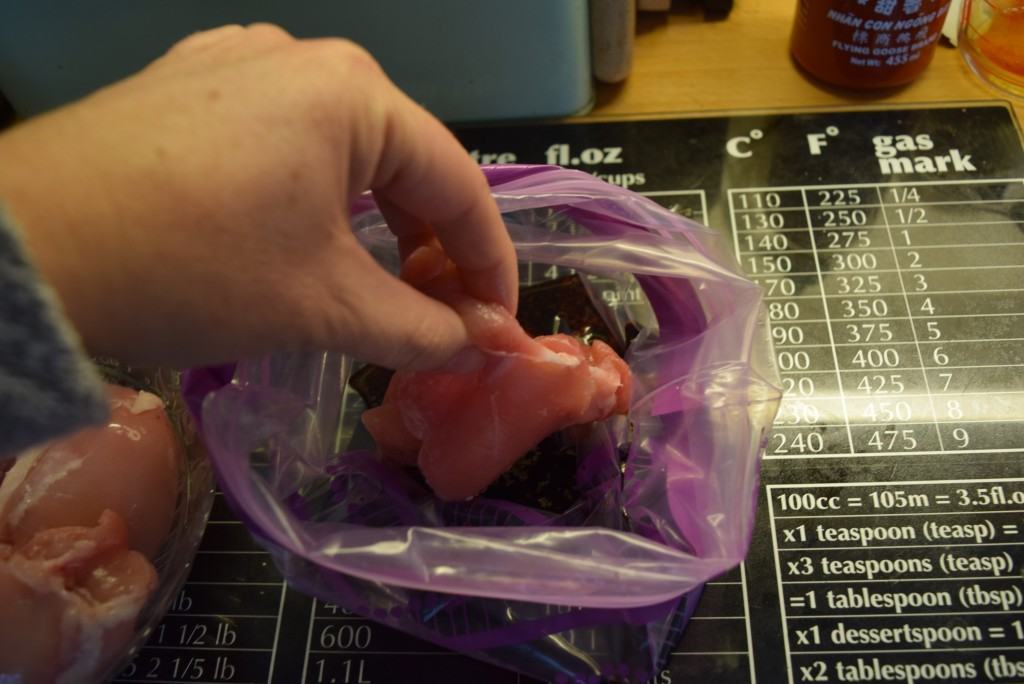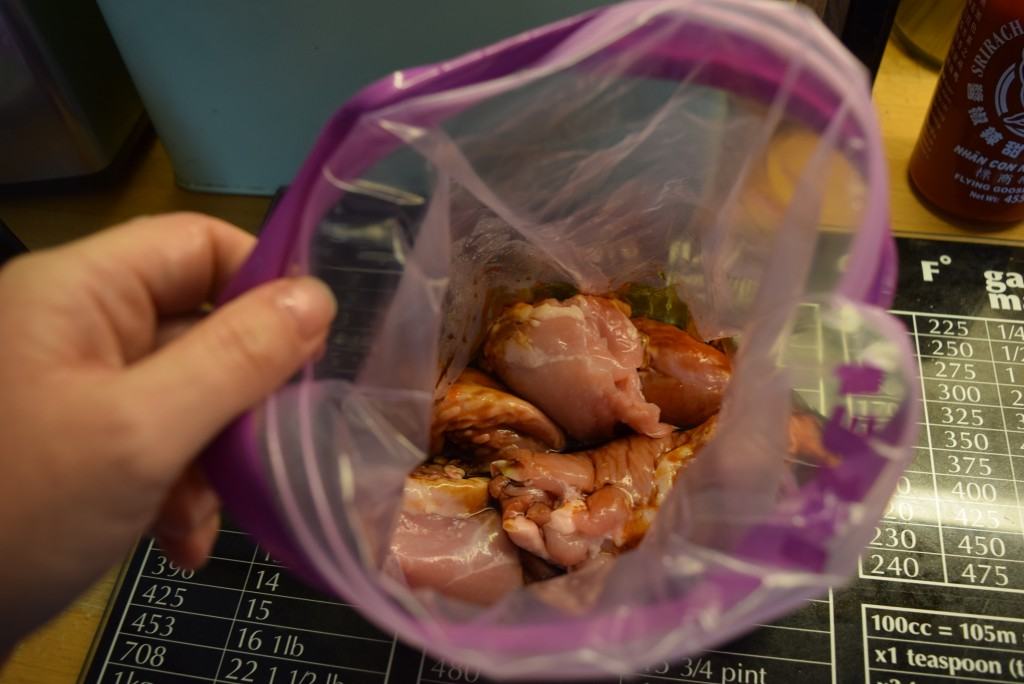 Secure the bag and leave the chicken to take on all these wonderful flavours for anytime from an hour to 24 hours.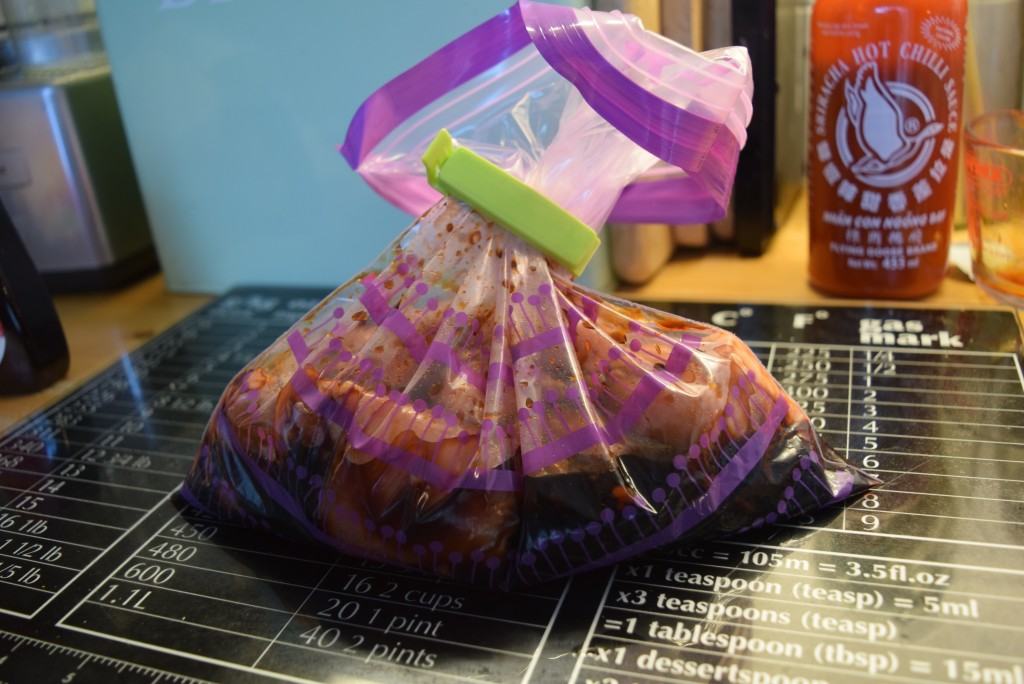 And that's it really, until you are ready to grill this wonderful tasty chicken. At such a time, pre heat the grill to medium high and lay the marinated chicken onto your grill rack.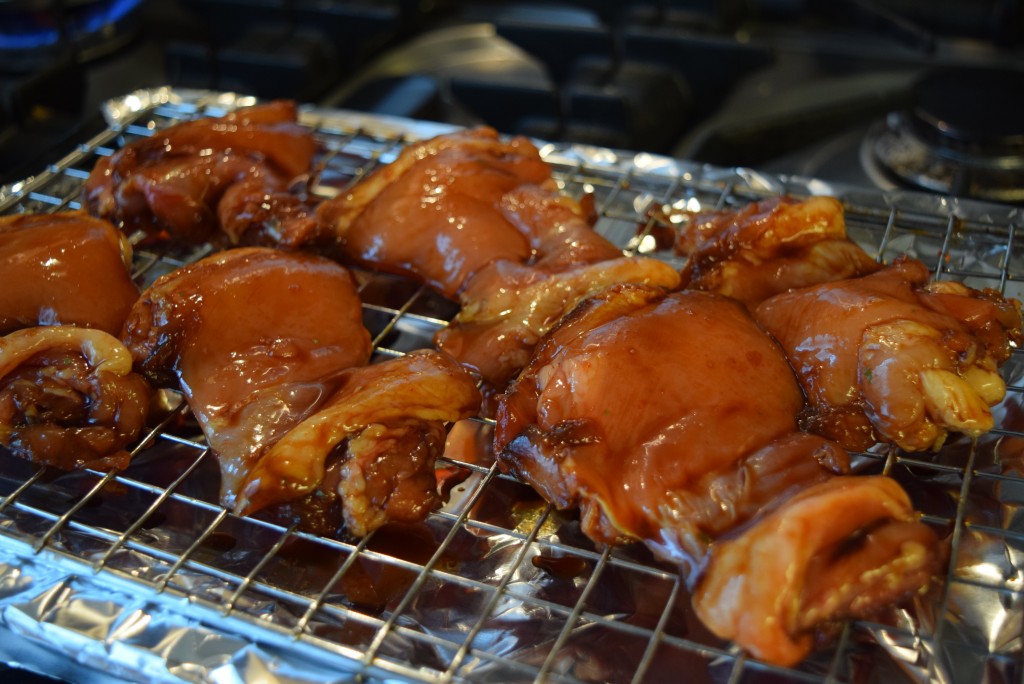 Grill for 10 minutes so just starting to crisp and turn golden on one side.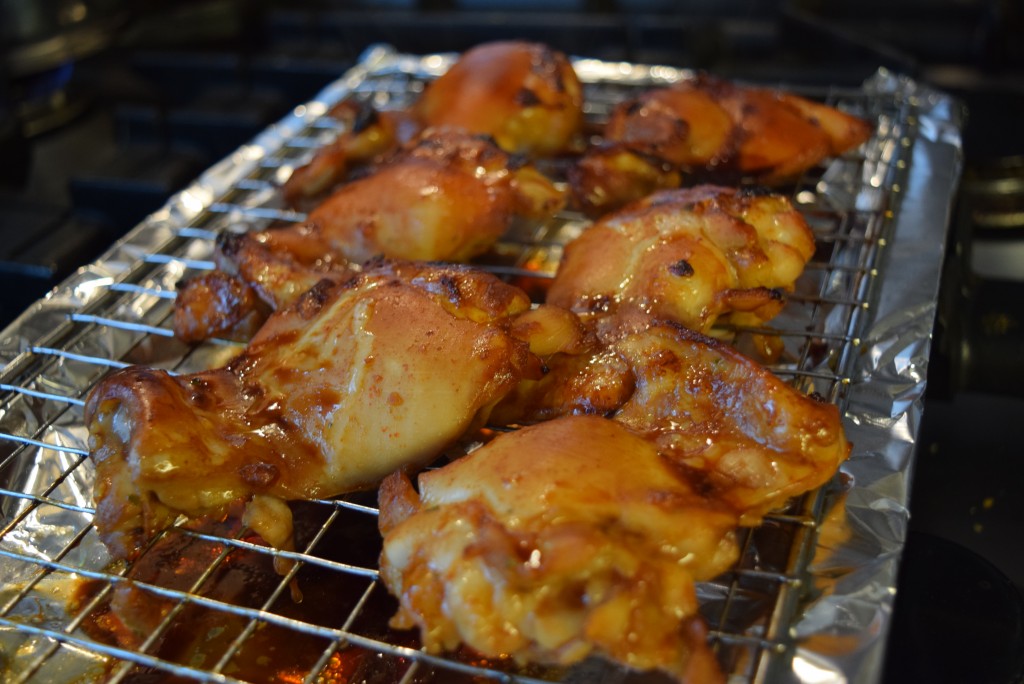 *Literally drooling*.
Turn the chicken over and cook for a further 8 to 10 minutes until the chicken is beautifully browned and fully cooked through.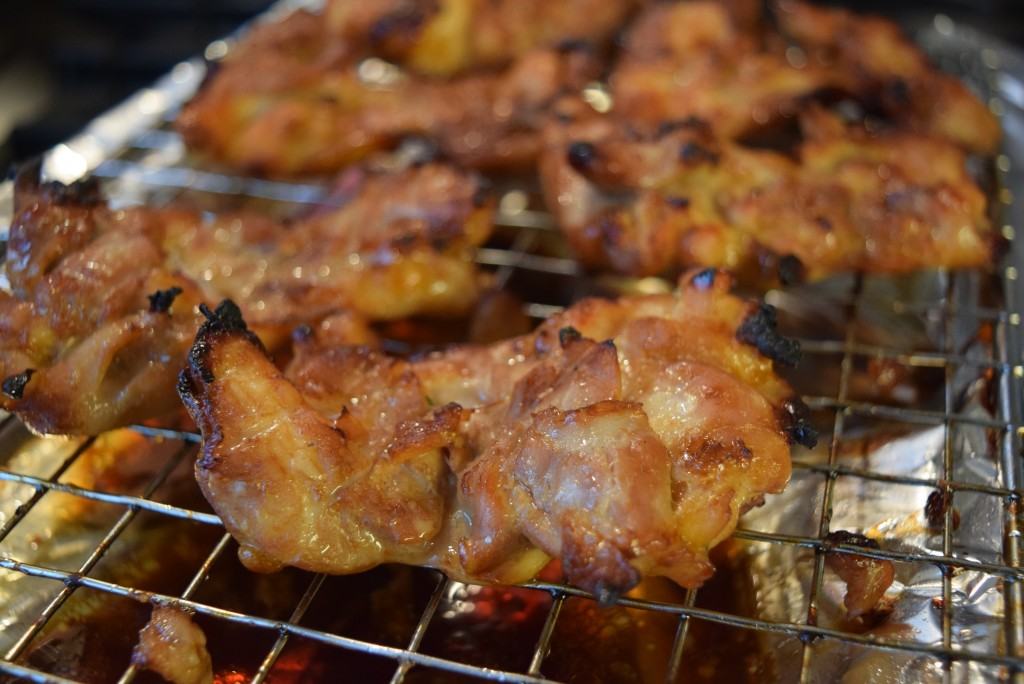 This sweet, spiced chicken is now ready to serve. Use any wonderful  juices from the grill pan to drizzle over your dish. This should serve 2 to 3 people, but is easily doubled for more guests or hungrier diners *bloody teenagers*.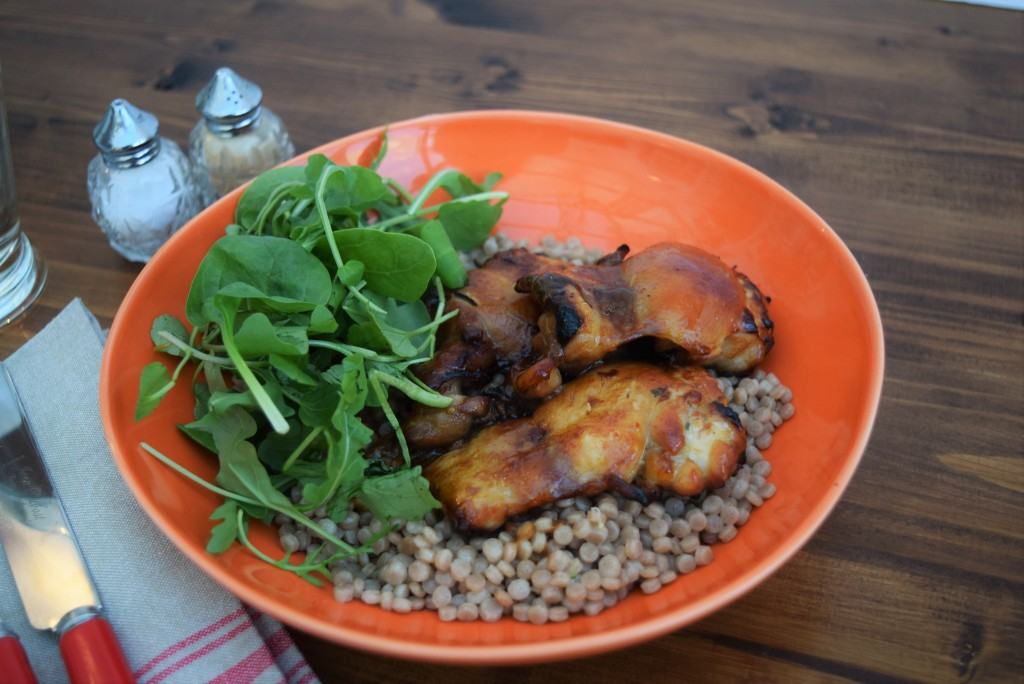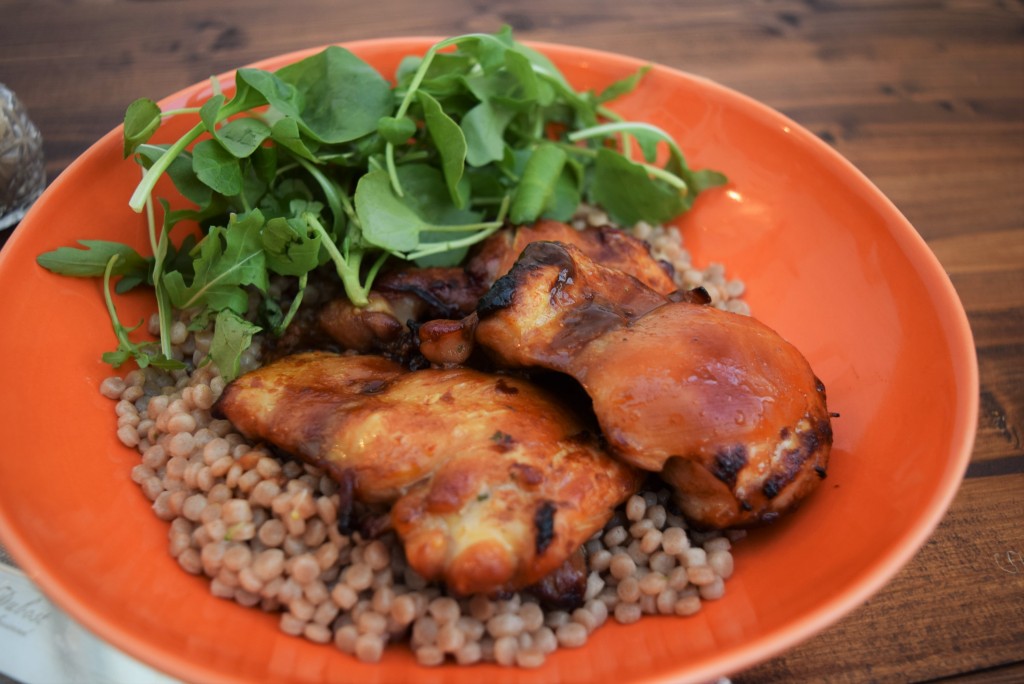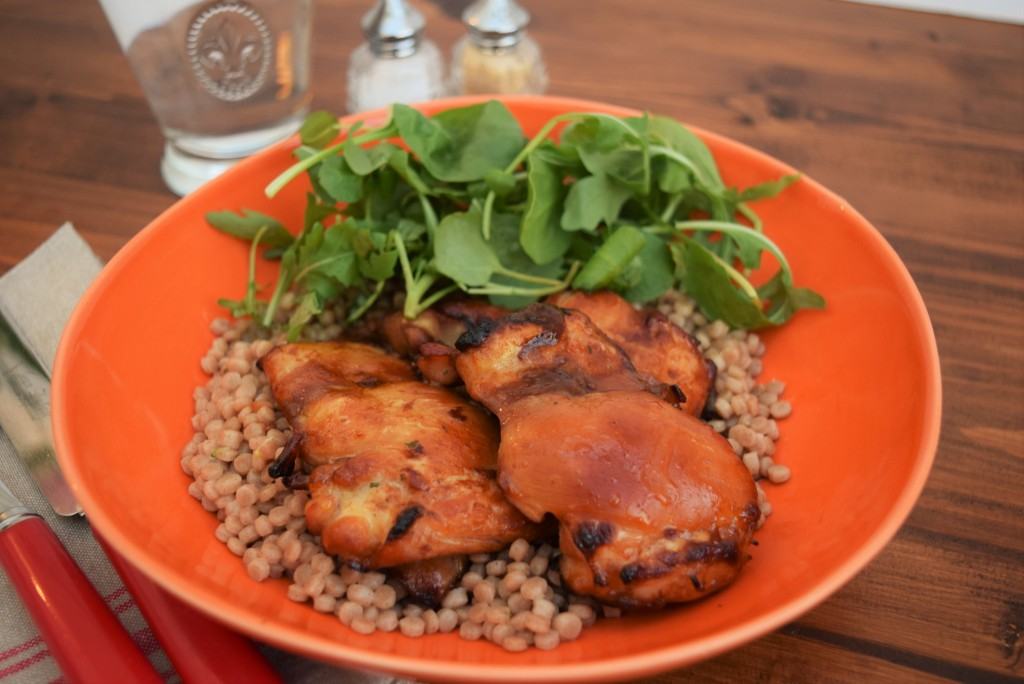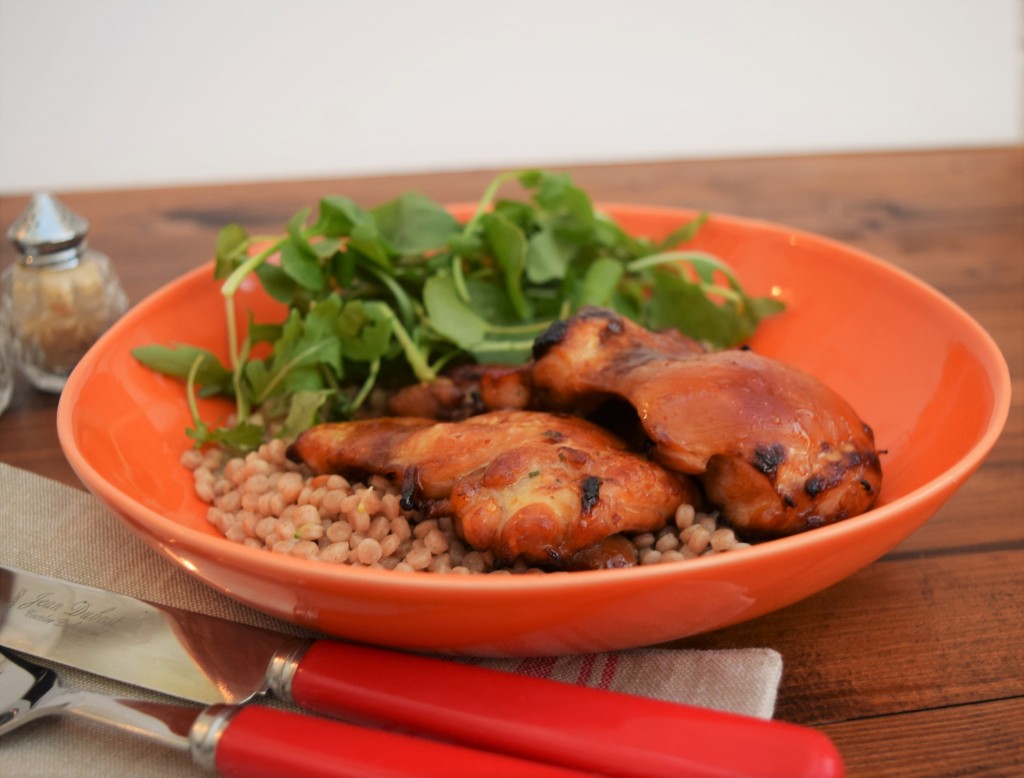 This is a brilliant, no drama, simple answer to your chicken based dilemmas. And this Maple Chilli Chicken is prepared and cooked in virtually effortless style. This dish is always inhaled by my family and whether you choose to serve it with rice, giant cous cous or folded into a flatbread with salad, I am hoping yours will inhale it to.
Lucy x
Maple Chilli Chicken Recipe
Serves 2 to 3 dependent on how many thighs you have in your 500g
500g boneless chicken thighs or breasts, although this would also be great with bone-in chicken
60ml maple syrup
60ml soy sauce
1 heaped tablespoon Sriracha chilli sauce
Salt and pepper
Serve this chicken with a carb and veg of your choice
Pre heat your grill to medium high, once the chicken has finished its marinating time.
In a jug measure out the maple syrup and soy sauce. Stir in the Sriracha chilli sauce and season with salt and pepper. Pour this liquid into a food bag, then drop in your chicken. Give it all a good squidge around to ensure the meat's fully covered in the marinade. Leave for at least one hour or up to 24 hours to marinate. When you are ready to cook your chicken pre heat the grill to medium high. Remove the chicken from the liquid and lay on the rack of your grill pan. Grill for 10 minutes then turn over and grill again for another 8 to 10 minutes, until the chicken is cooked through and golden brown. Drizzle with any pan juices if you wish. Serve with cous cous, rice, potatoes, salad, flat breads, this is super versatile.