Spring Cocktail Recipes
Those wonderful people at Aldi certainly know the way to my heart. A huge box arrived with a selection of their lovely spirits and Aldi and Lucy Loves are new best friends for life. Their website contains a huge range of cocktail recipes and their stores stock a drinks selection which is both extensive and super reasonably priced.
So for the long Easter weekend, I am treating you to not one, but a pair of spring cocktails. And these are bought to you a day earlier than the usual Friday cocktail schedule so you have time to get to the shops. See, I am always thinking about you and your hectic lives.
I had a look at the Aldi website and their Spring Cocktail ideas and chose the Peach Julep and the Bellucci Job to make for you today. These are super delicious cocktails with a fruity fresh edge to both of them. It's still a little early for good peaches so I used a slightly firm *like a bullet* nectarine for my julep and it was just delicious. Likewise, with the Bellucci Job, I bought some perfectly lovely imported strawberries which had a surprisingly sweet flavour and this Amaretto based cocktail was quite divine.
Let's start with the Peach Julep. Take your peach, or nectarine, dependent on what's available, remove the stone and cut in half. Then, to increase the flavour of your puree, either grill or pan fry the halves until just starting to caramelise.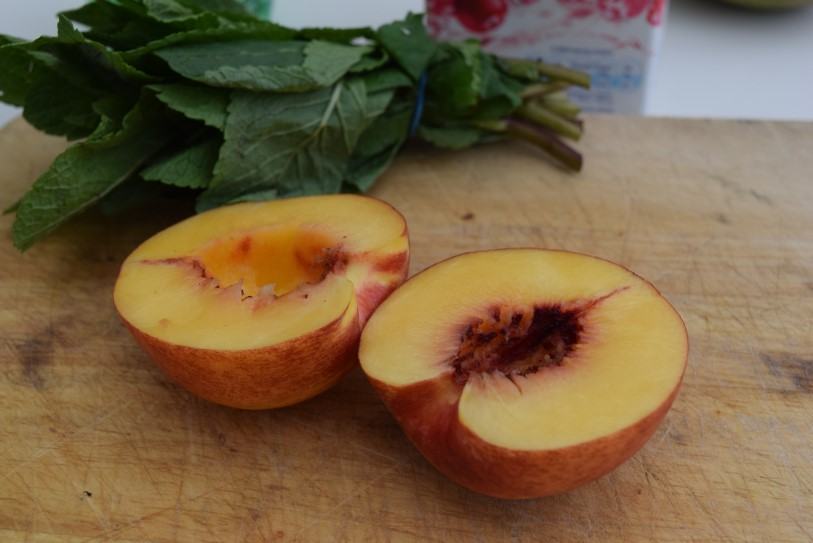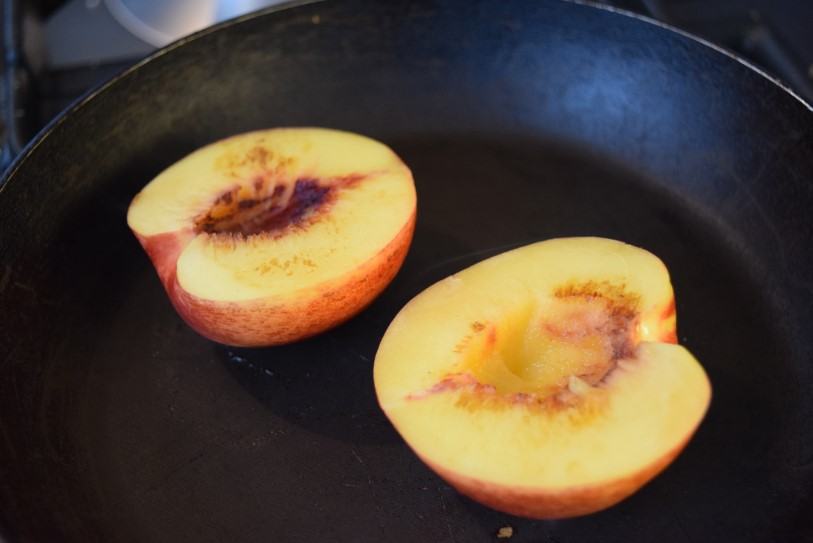 Puree these caramelised fruits with a squeeze of lemon and a teaspoon of honey to add to their flavour then pop the puree in the fridge to chill until needed.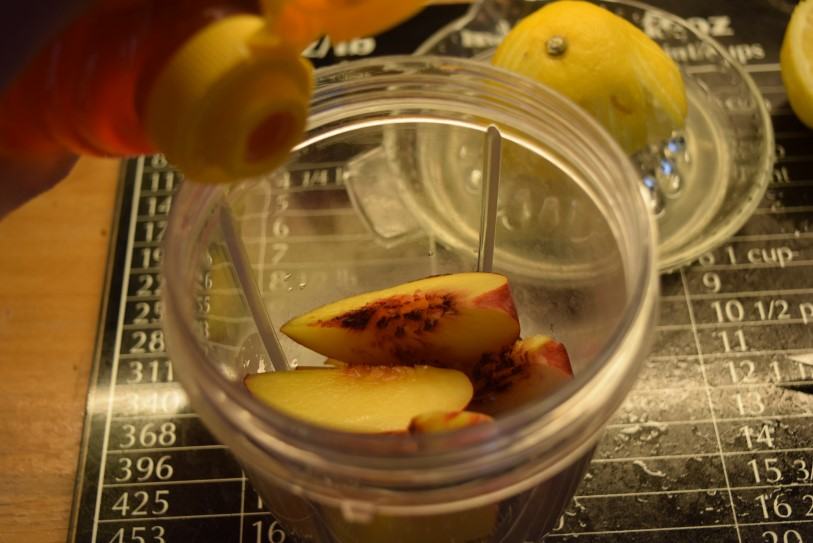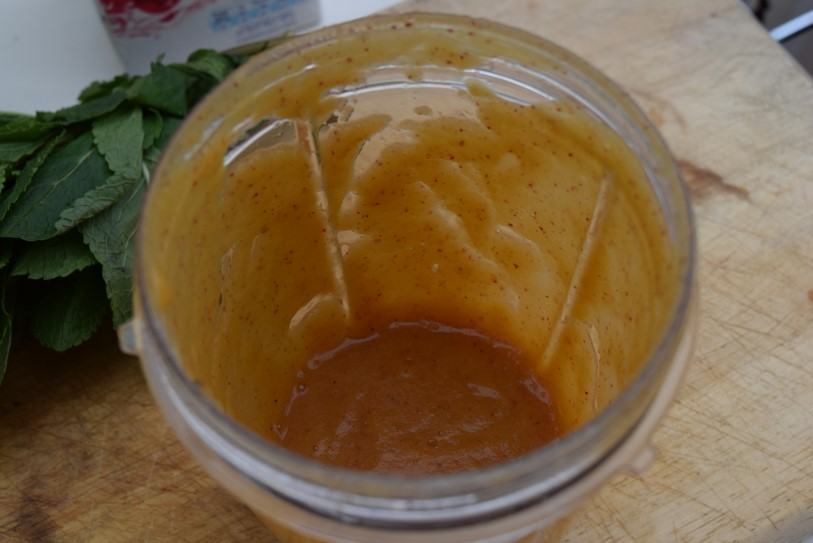 Next into your cocktail shaker add a good shot of the warming Highland Black 8 Year Old Whisky with a couple of fresh mint leaves. Muddle these together with the back of a spoon or special muddling implement.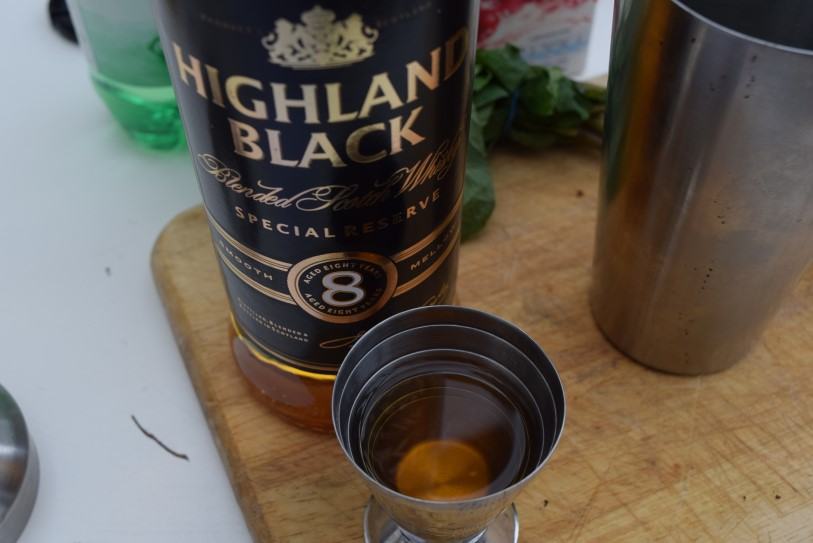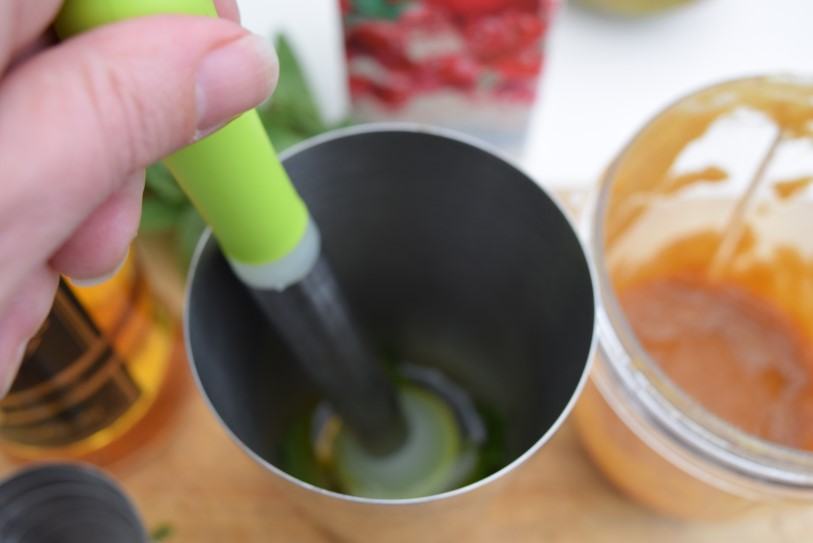 Now finish up with your homemade fresh fruit puree, honey, lemon and ice, pop the shaker lid on and shake until well chilled.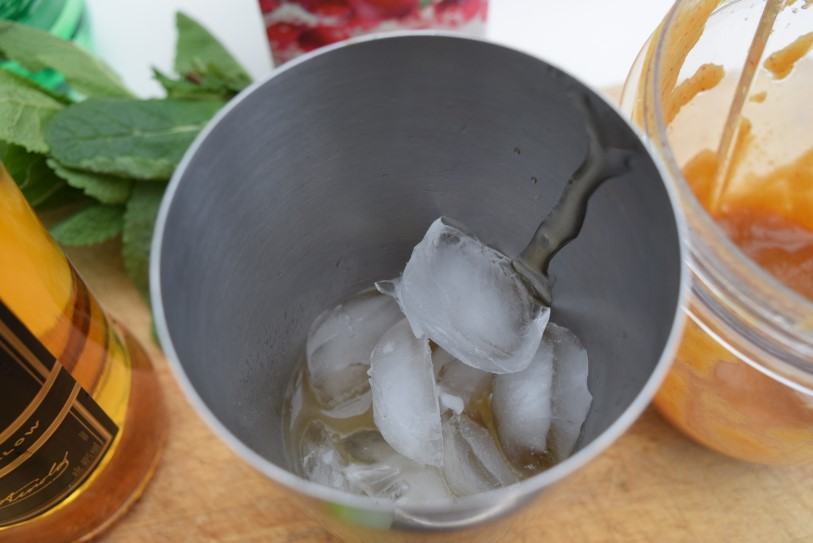 Pour over more ice into a pretty glass and sip and dream of spring sunshine.
The full recipe is at the end of this post.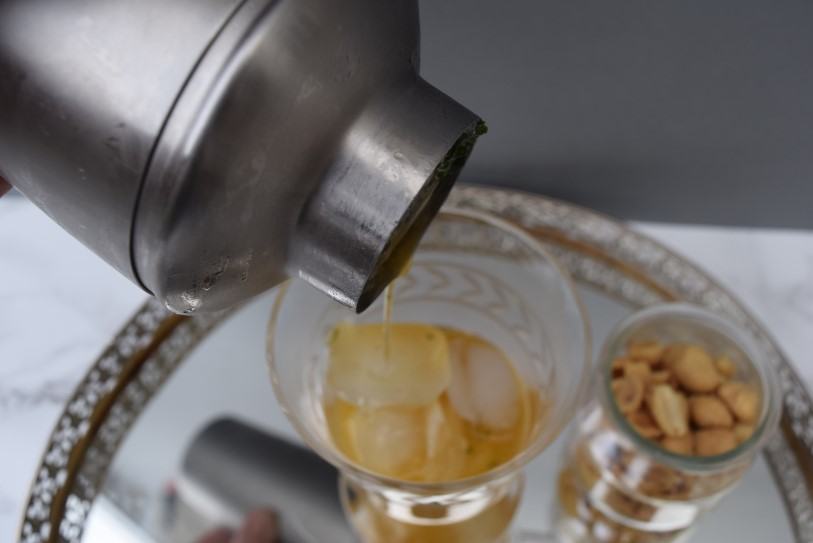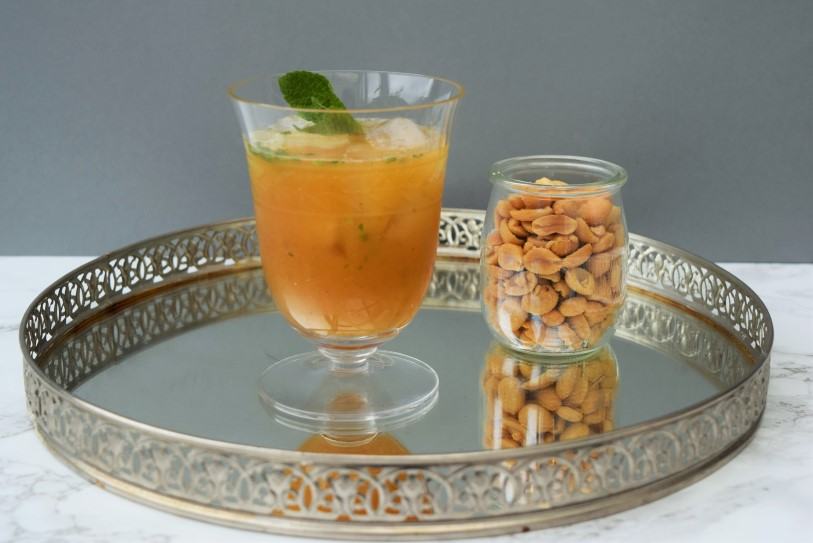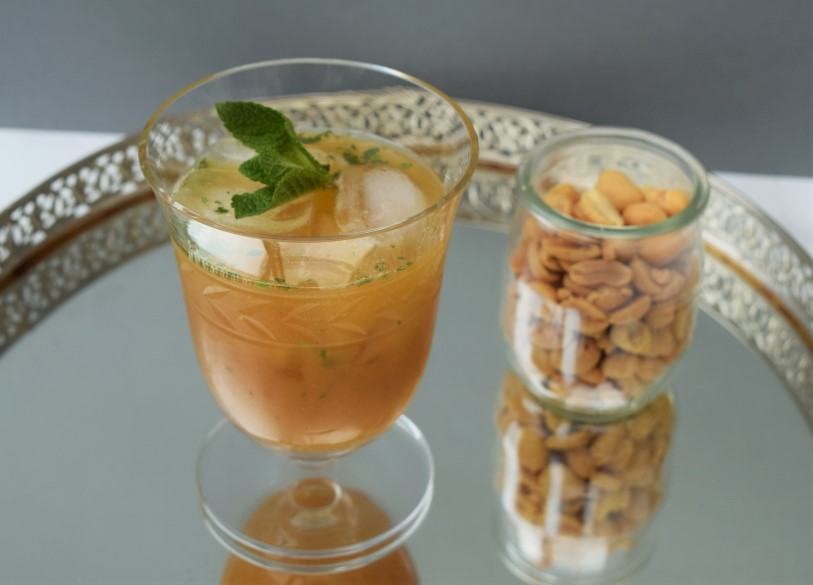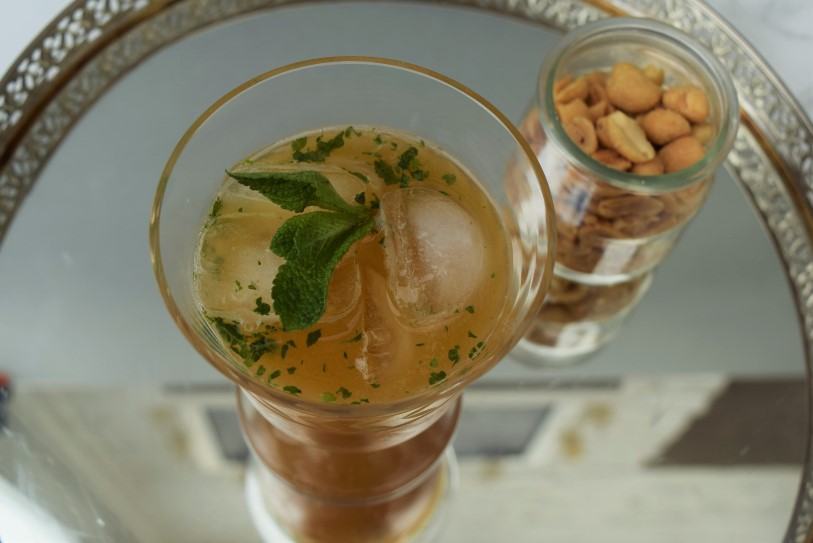 Now for the jauntily titled Bellucci Job. This is a sweet fruity cocktail featuring the comforting flavours of strawberry and almond, giving it a whiff of Bakewell tart.
Make a start on this drink by adding three strawberries to your cocktail shaker and muddling them with a half teaspoon of sugar.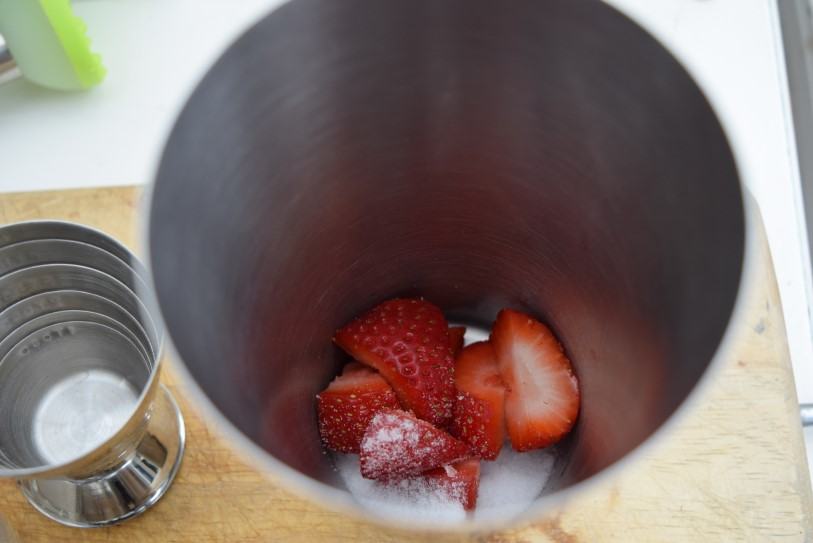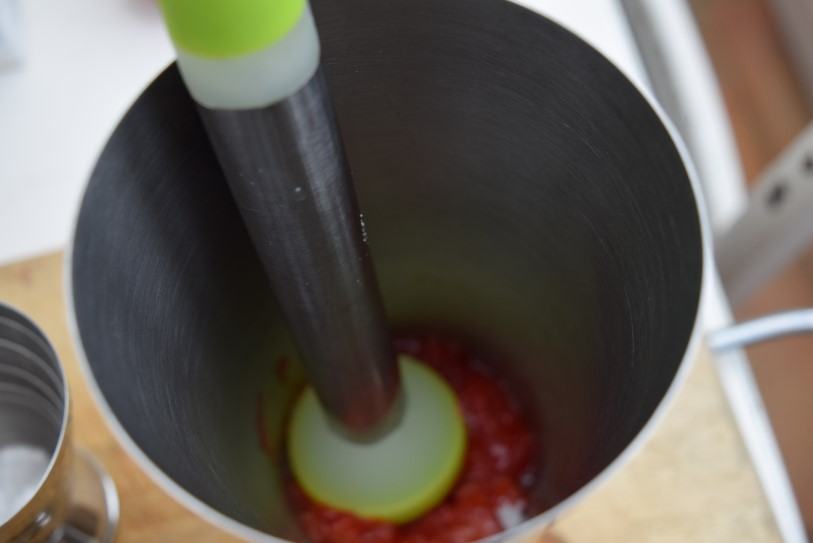 Next, add a good handful of ice, the fresh lemon juice, Tamova Vodka and the soft and nutty Bellucci Amaretto.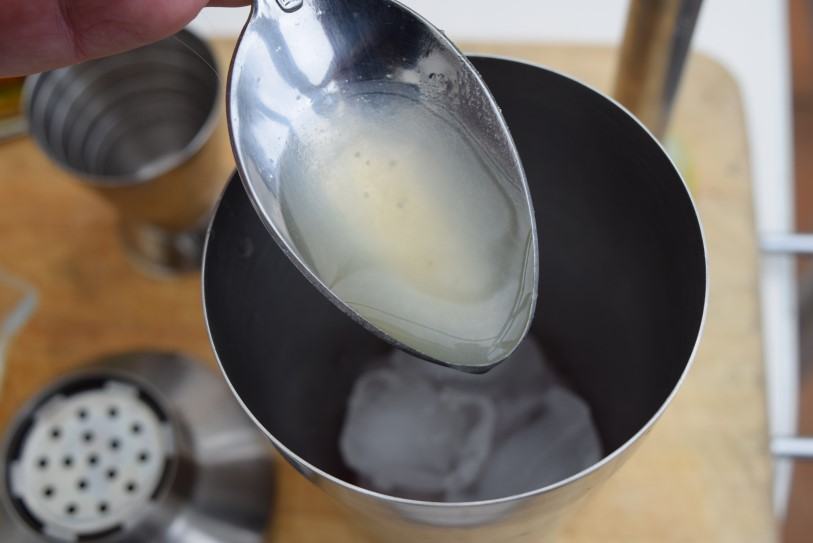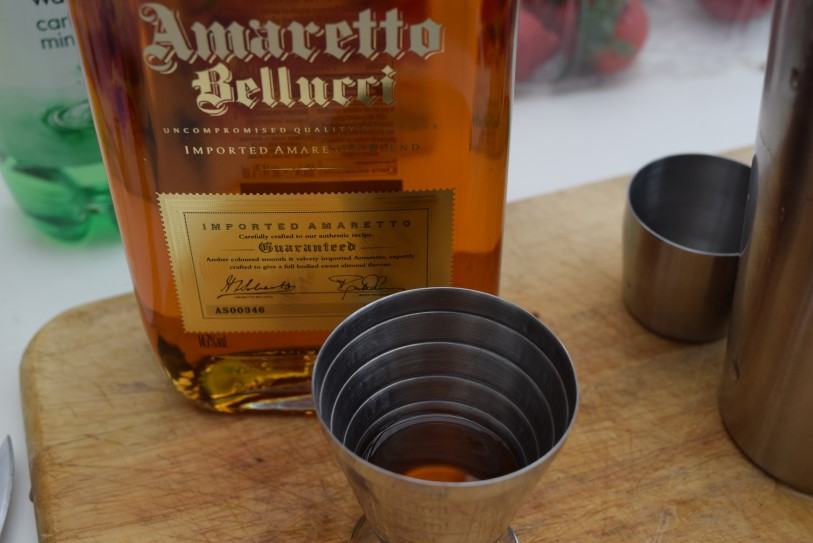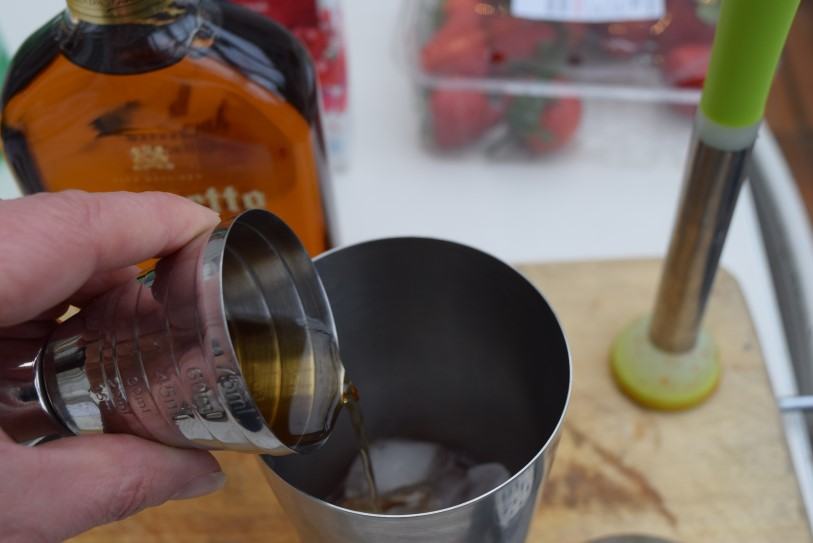 Then last but not least, add some fruity cranberry juice and then shake until elegantly chilled. Pour into a lovely glass over some more ice.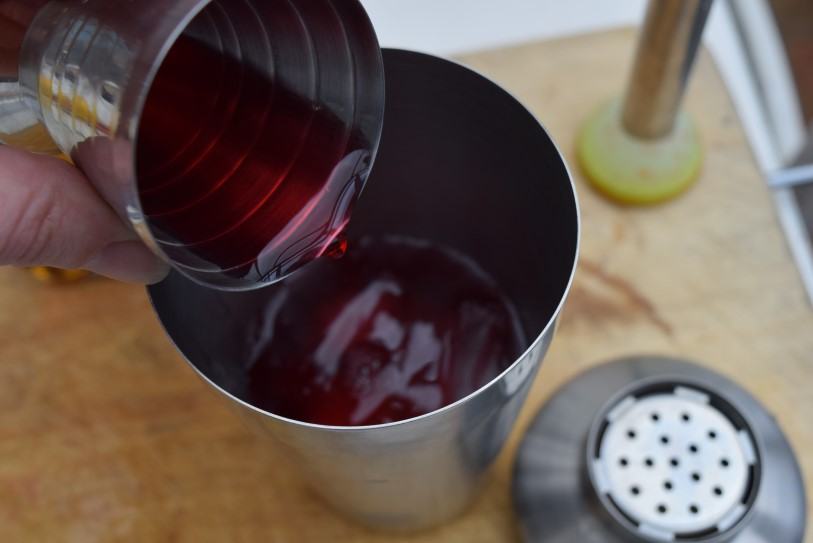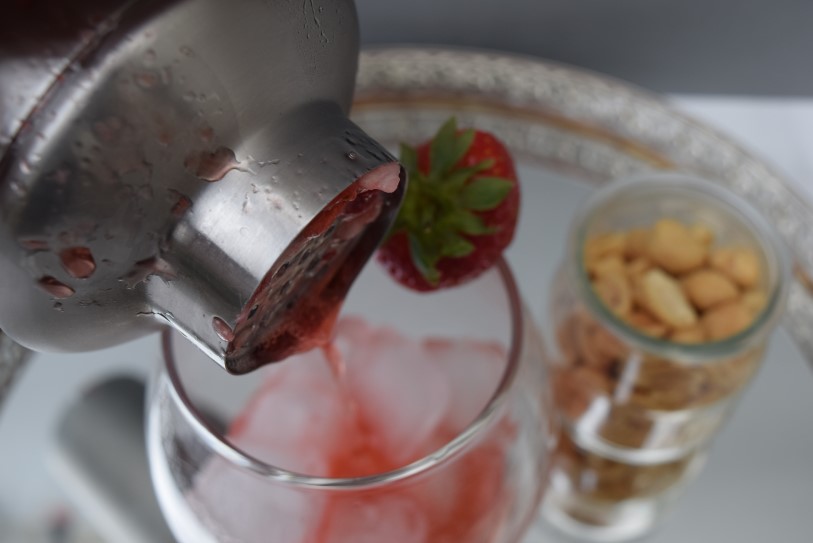 Top up with some soda or fizzy water and garnish with a strawberry and a side of salted peanuts.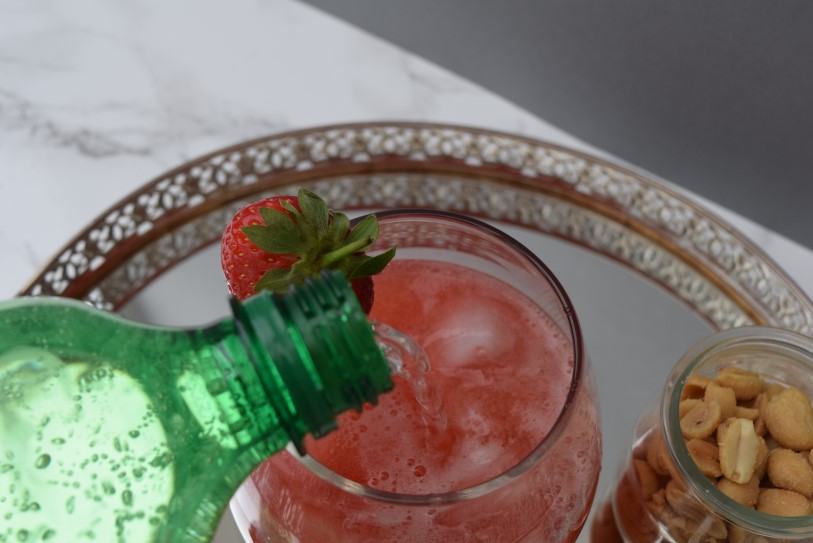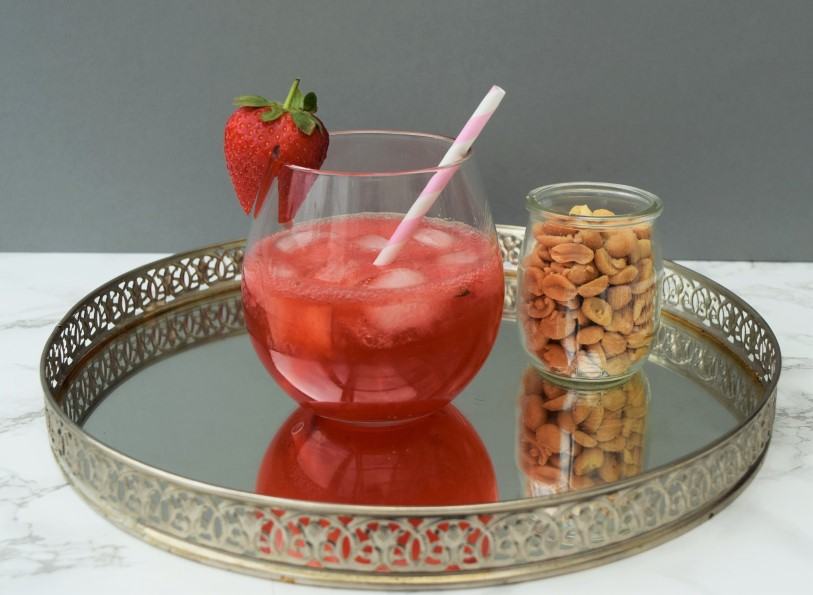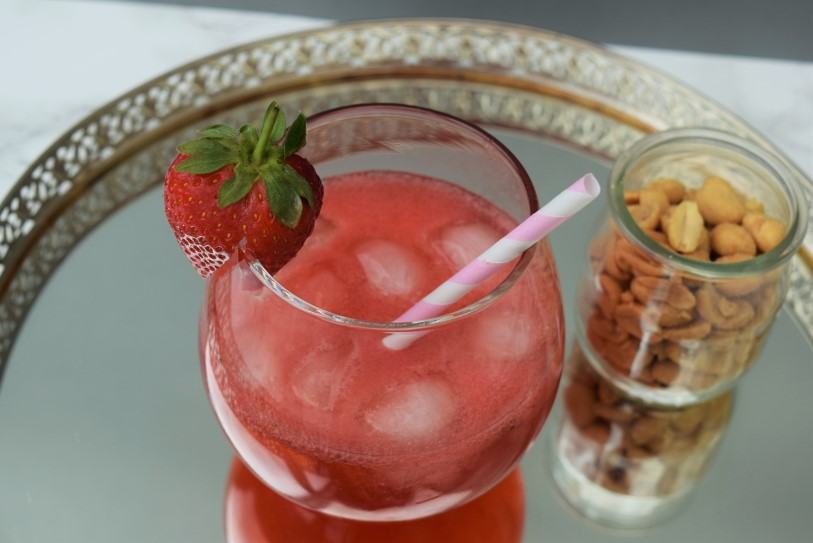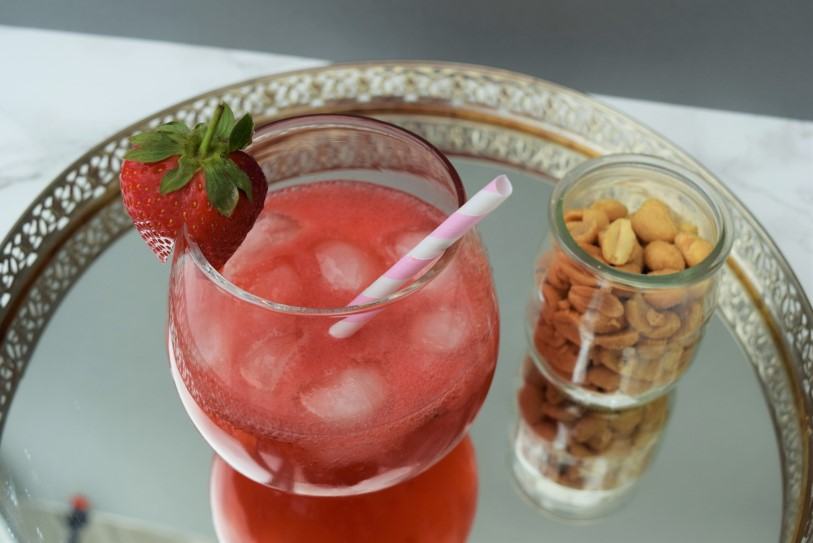 So fruity and fresh, this cocktail will keep you everyone smiling over the sunny *the forecast is for rain* long Easter weekend.
A big thank you to Aldi for my booze based treats, what a generous Easter present. I hope you and your family enjoy these spring drinkies over the long weekend and that the sun makes an appearance at some point.
Have a restful break.
Lucy x
Peach Julep
You will need a cocktail shaker and pretty glass
Makes 1
1 ripe peach or nectarine
a squeeze of lemon juice
1 teaspoon of honey
50ml Highland Black 8 Year Old Whisky
a few fresh mint leaves
1 tablespoon honey
1 tablespoon fresh lemon juice
Ice for the shaker and the glass
A sprig of fresh mint to garnish
Take your peach or nectarine, cut in half and remove the stone. Heat your grill or a small frying pan and grill or lightly fry the fruit until it is starting to caramelise. Remove from the heat and pop in your liquidiser with a splash of water, a squeeze of lemon and the teaspoon of honey and blend until smooth. Pop in the fridge to cool until needed.
In your cocktail shaker add the mint leaves and the Highland Black 8 Year Old Whisky. Muddle with a spoon until you can smell the fragrant mint leaves. Spoon in the honey, lemon juice and 25ml of the fruit puree along with a handful of ice, and shake until well blended.
Strain into an ice filled glass and serve with a sprig of fresh mint. Sip and relish the fresh spring flavours.
The Bellucci Job
You will need a cocktail shaker and a lovely tumbler
Makes 1
3 strawberries
1/2 teaspoon sugar
25ml Tamova Vodka
25ml Bellucci Amaretto
75ml cranberry juice
a squeeze of fresh lemon juice
Soda or fizzy water to top up
An additional strawberry to garnish
Take your cocktail shaker and add the three strawberries and the caster sugar. Muddle or press down with the back of a spoon. Pour in the Tamova Vodka, Belluci Amaretto, cranberry juice, squeeze of lemon and a handful of ice and shake until well chilled.
Pour into an ice filled glass, top up with soda or fizzy water and garnish with a fresh strawberry and a straw for sipping.
Aldi kindly provided me with some of their bottled spirits, however, these opinions and ramblings are, as always, my own.