Pomegranate Mulled Wine Recipe
Nothing says winter like mulled wine. I never feel as though winter has truly started until I've had my first mulled wine. This usually comes in a paper cup at the boys school fireworks display in November. It's never amazing quality but the warm, spiced wine hits the spot and that's it, I know winter is here. And as November rolls into December, mulled wine becomes more of a festive affair, served at Christmas drinks parties and at every school fair in the country. When pushed for time, the plonky stuff which comes pre-made in a bottle is fine, but sometimes you need to put on a little more of a show. And here's where my Pomegranate Mulled Wine steps in.
This came to me via a selection on She Knows, with thanks to them. I meddled with it to suit the rogue selection of bottles in my drinks cabinet and I am beyond happy with the results. This warming pan of lightly spiced wine is fruity, not too sweet and will warm the cockles of your heart, as my Grandfather used to say. Double it for a thirsty crowd or just in case you fancy more than one glass.
Don't let this boil, you don't want all the lovely booze to evaporate, just keep it at simmering point for up to half an hour. This is just the ticket for Boxing Day when you've had a long walk on a chilly seafront. But don't feel you have to have a valid excuse for making this, just make it when you fancy a rich, warming glass of something to lift your Christmas spirits.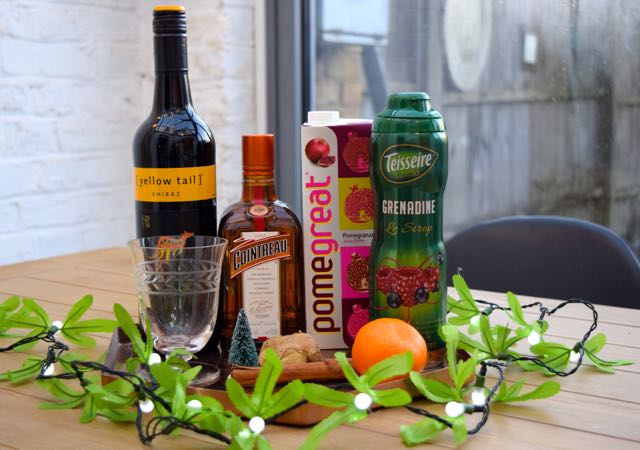 Nothing says Christmas like some light up mistletoe and a tiny Christmas tree, I always think. There are some great flavours in this weeks Friday cocktail.
Make a start by pouring the red wine into a large saucepan, the whole bottle. Yum. Choose something with a set of balls, you don't want a thin red wine here.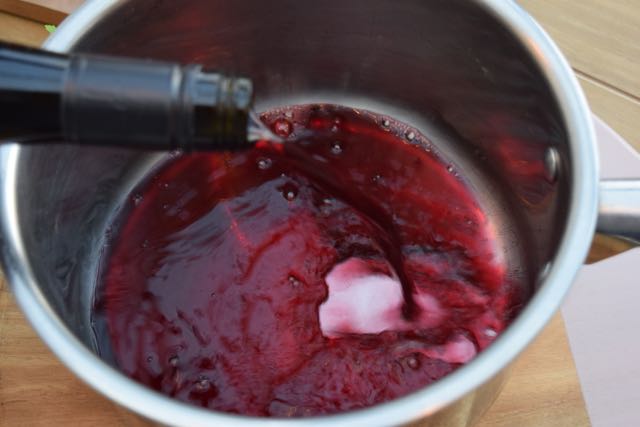 Next, drop in the flavourings for your pan of deliciousness. Add the cloves, cinnamon stick, fresh ginger and slices of clementine or satsuma.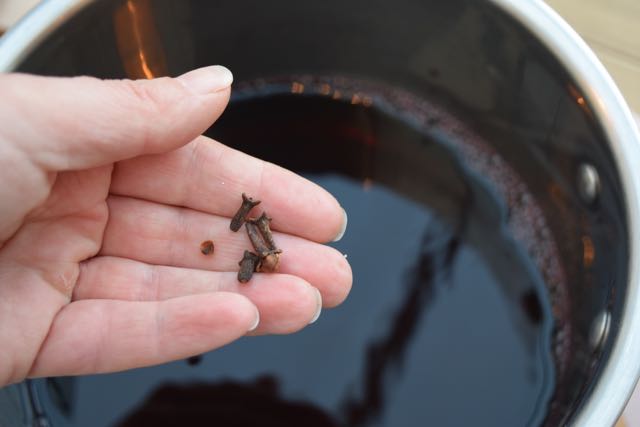 Podgy hand alert.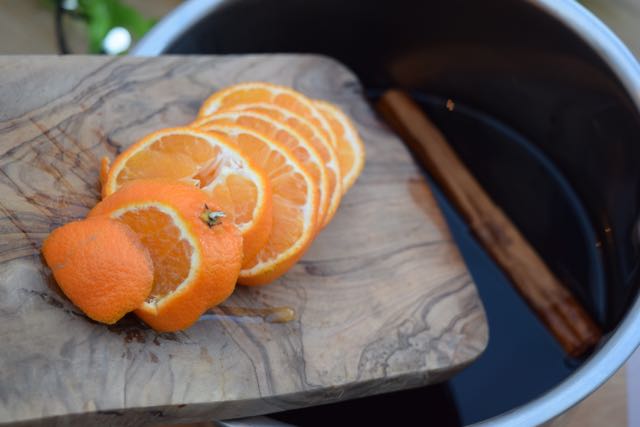 Give this a good stir then fortify this mixture with some Cointreau, or other orange liqueur and grenadine.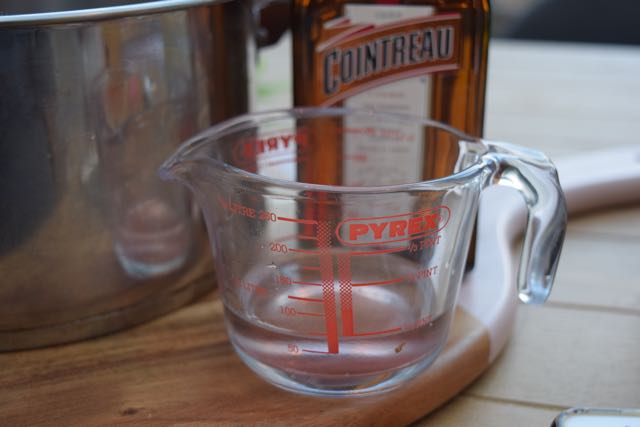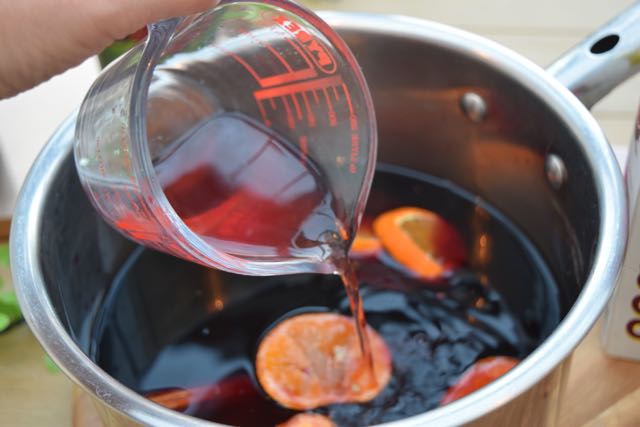 Finally add the pomegranate juice and give this wonderful, Christmas spiced mixture a mighty good stir.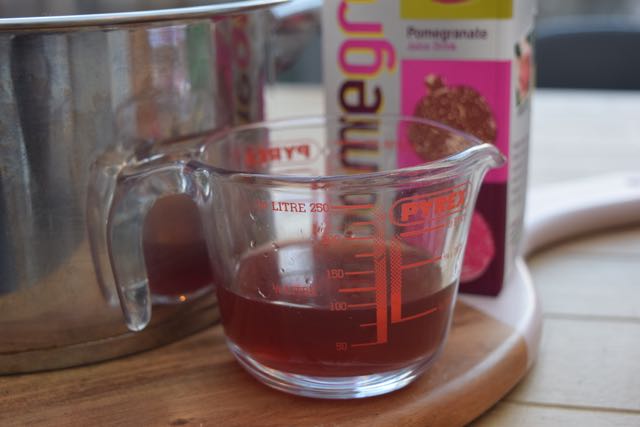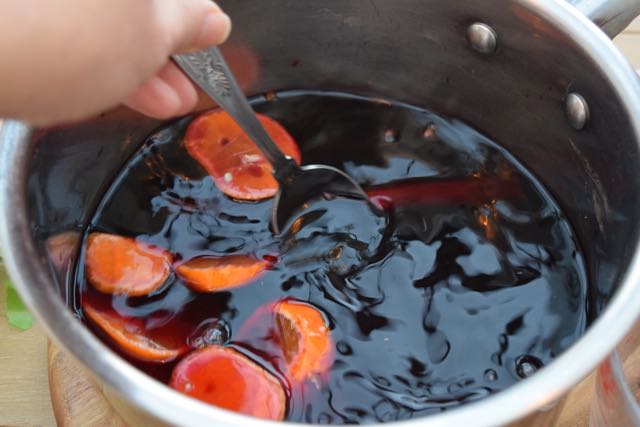 Pop this on the stove now to come up to the simmer. Heat gently as you don't want to boil off all the tasty booze. Then simmer for 5 minutes or up to 3o minutes. I would turn it off then and re-heat to order.
Pop a fresh slice of clementine or satsuma in each glass along with a spoonful of pomegranate seeds for extra flavour. And sip, inhale and enjoy.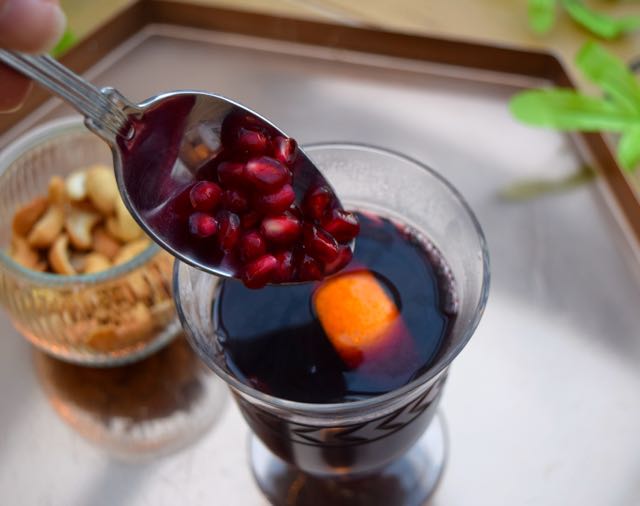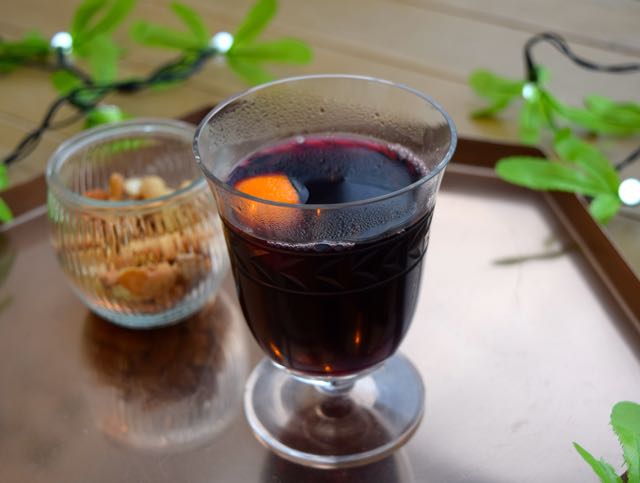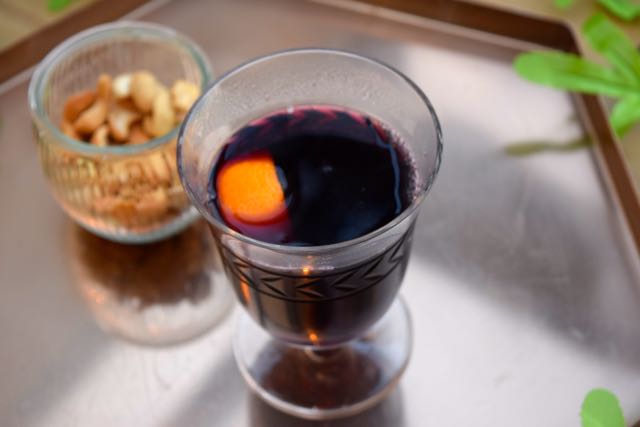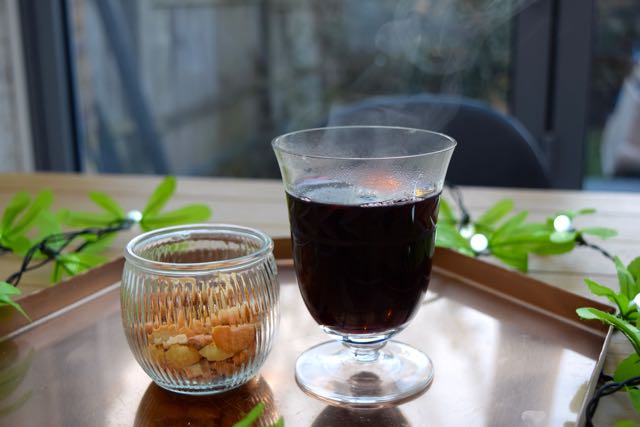 This is so much more than school issue mulled wine. It has fruit, it has warmth and it has quite the kick to it. Pop a pan of this on the stove this Friday and sit down for 5 minutes before the madness of next week starts.
Lucy x
Pomegranate Mulled Wine Recipe
Serves 4 to 6, dependent on the size of your glasses and your appetite for mulled wine
1 bottle red wine, something with a bit of gumption
100ml cointreau
25ml grenadine
100ml pomegranate juice
1 clementine, sliced
1 cinnamon stick
4 cloves
1 inch fresh ginger, peeled
Extra slices of clementine or satsuma and fresh pomegranate seeds to garnish
In a large saucepan pour in the whole bottle of wine. Pop in the sliced clementine, cinnamon stick, cloves and fresh ginger. Pour in the cointreau, grenadine and pomegranate juice. Give the whole thing a stir then put on the stove and bring to the simmer. Don't let it boil.
Let the mulled wine simmer for 5 minutes to half an hour then serve in a glass with a fresh slice of clementine and a spoonful of pomegranate seeds. Make sure you remove the cloves and cinnamon stick before serving.