Prosecco Mojito Recipe
When I received my lovely box of drinks from Aldi last week, I a) got excited because I love researching new cocktail ideas and b) poured myself a little glass of their beyond drinkable Prosecco Superiore to celebrate. A cocktail conundrum is one of my favourite dilemmas so when I found myself with a bottle of their Hopking White rum and the now open Prosecco,  I headed straight to Pinterest for inspiration. Coupled with my collection of booze, I also had a large bunch of fresh mint in the fridge so the obvious choice for this weeks Friday cocktail was a most tempting Prosecco Mojito.
I love the idea of a cocktail having Prosecco as a mixer, so using it to top up a white rum based Mojito is genius. This light cocktail is refreshing and the mint, in the bleak mid winter, hints at spring which can not be far off now. Aldi's smooth Hopking white rum is the perfect man for the job in this cocktail, it's warming and just delicious with their Prosecco Superiore. This recipe came to me via Prosecco Club, now that's a club I would like to be Chairman of.
The winter does seem to be dragging now with only a glimmer of spring showing it's face in the slightly lighter evenings. With this splendid Prosecco Mojito, let's try and raise your Friday spirits and to toast the coming weekend. May it be mild and bright.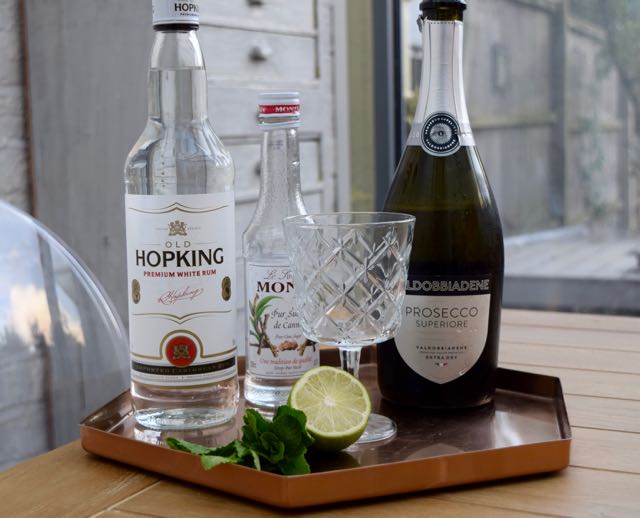 What an elegant selection for this week's booze based Friday treat. And yes, that is the sun vaguely reflecting on our new dining chair. It was just a fleeting glance, but I captured it.
Make a start with this pretty drink by taking your glass and adding a good handful of fresh mint. Pour in the freshly squeezed lime.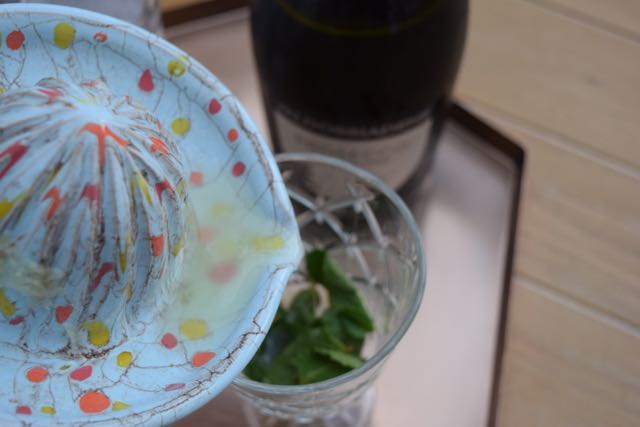 Follow in with the sugar syrup, bought or homemade, then muddle these three ingredients together to release their bright flavours.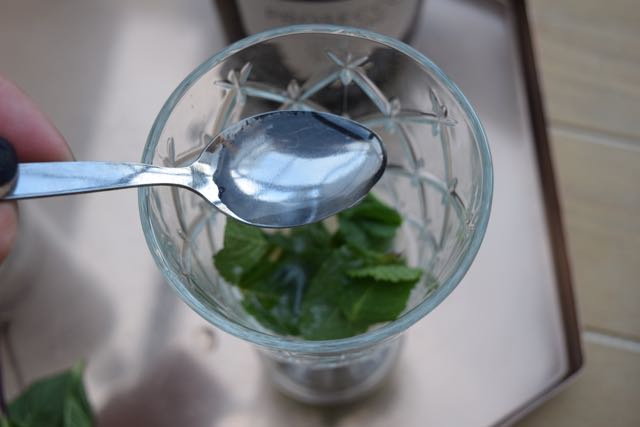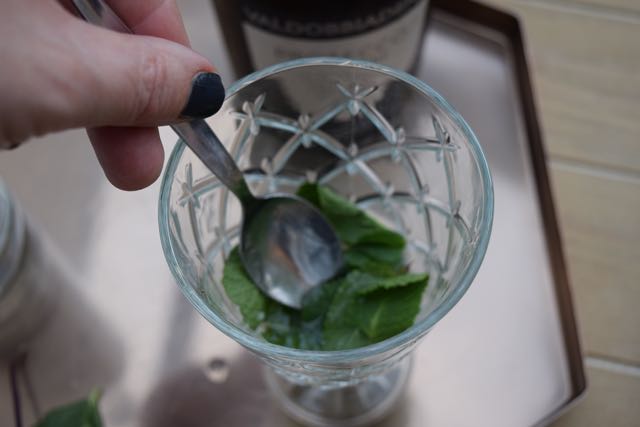 Next, drop in a handful of ice and the shot of smooth white rum.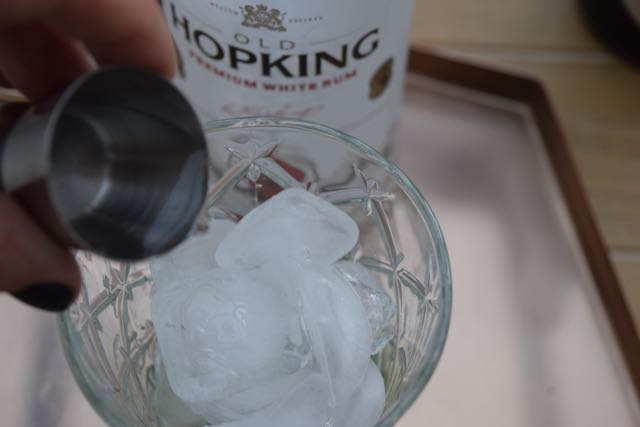 Finally, top this drinkable mix up with your Prosecco. Fill almost to the top for a wonderful long drink.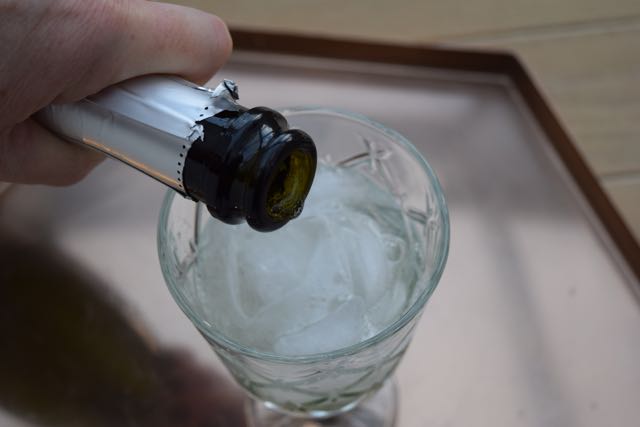 In a final flourish, give it a little stir then garnish with some more fresh mint and a lime wedge. Then it's yours for the taking.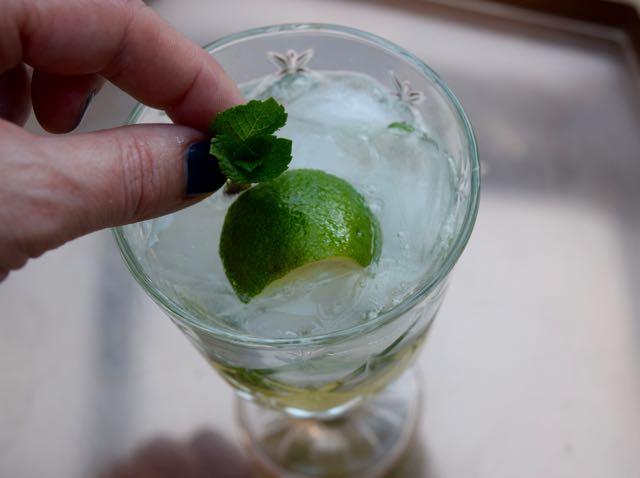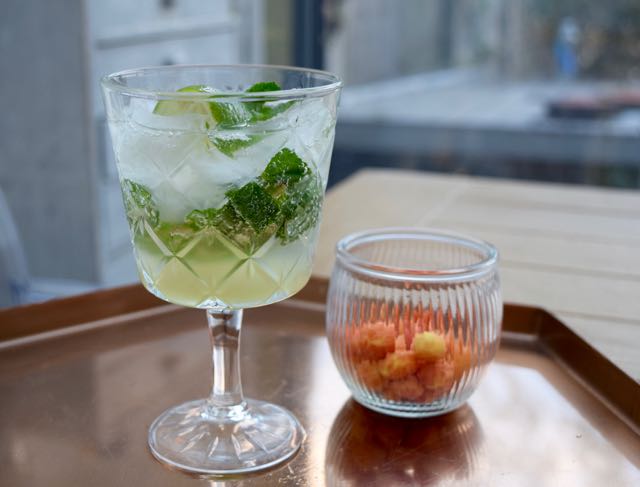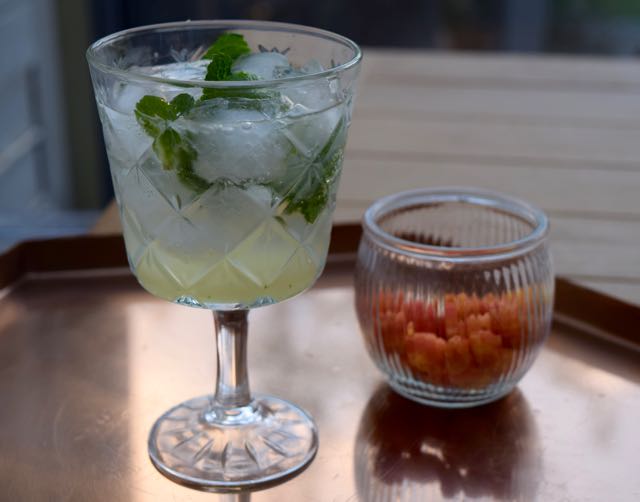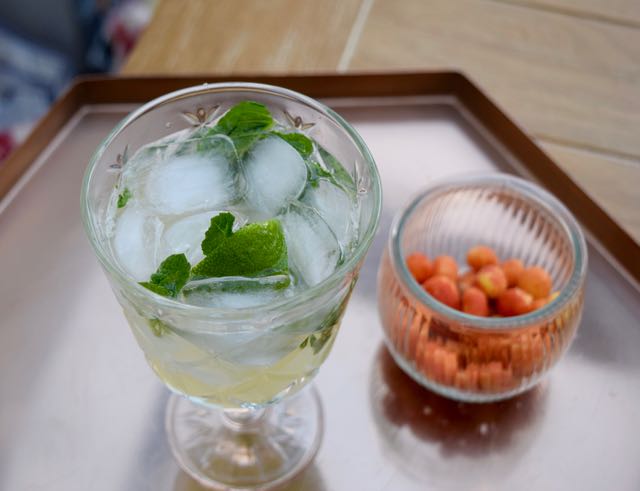 What a murky week it's been. This Prosecco Mojito, however, will bring some freshness and colour to the start of your weekend. Treat yourself to this hint of spring this Cocktail Friday.
Lucy x
Aldi kindly gave me their Hopking Rum and Prosecco Superiore for this post, but all opinions and ramblings, are, as always, my own.
Prosecco Mojito Recipe
Makes 1
You will need a pretty glass
A handful fresh mint
2 tablespoons fresh lime juice
2 teaspoons sugar syrup, from a bottle or make your own by boiling equal parts water and sugar until the sugar dissolves then leave to cool
A handful of ice
25ml Hopking white rum
Prosecco Superiore to top up
Extra fresh mint and a lime wedge to garnish
Take a pretty glass and add the fresh mint, lime juice and sugar syrup. Muddle the mint, syrup and juice together to release the minty oils with the back of a spoon. Add a handful of ice then pour on the white rum. Fill the glass almost to the top with Prosecco then gently stir to mix. Sip this elegant affair and love every drop.