Raspberry Mojito
It's happy hour again (as the song says) hooray. And while we are still in summer mode, this Bank Holiday weekend, our Friday cocktail is a Raspberry Mojito.
I have made a couple of versions of this. The first, which I loved, was quite feisty and didn't feature much of a mixer. This one, however, is a longer drink, still with a bit of a kick, but you won't be flat on your back after one. Unless you are a total lightweight, that is.
So, do give this a try. And even if it tips down for the bank holiday, this will give your weekend a wonderful fresh, fruity start.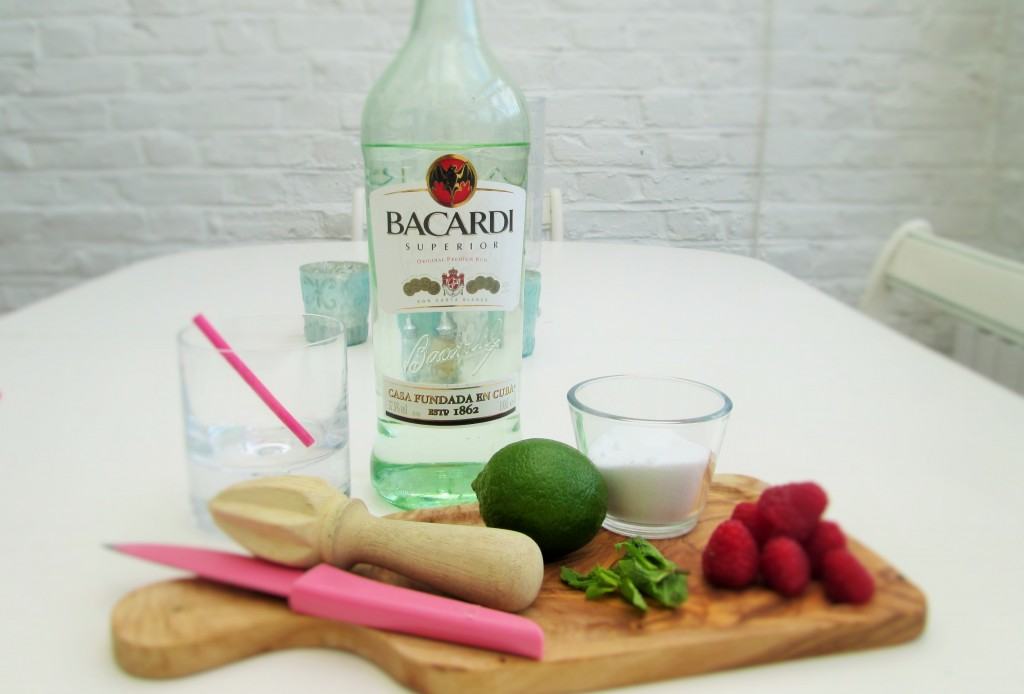 Love Bacardi, such a holiday drink. I still adore a Cuba Libre (sounds so much more sophisticated than a Bacardi and Coke) but you have to drink it with sand between your toes.
Assemble all these delicious ingredients, then find yourself a nice tumbler. I have a fancy heavy bottomed one *sniggers*.
Add the raspberries, fresh mint leaves, sugar and lime juice to your glass and muddle away. I don't have a muddler, so I used my juice reamer, but I imagine you could use the back of a spoon with similar success.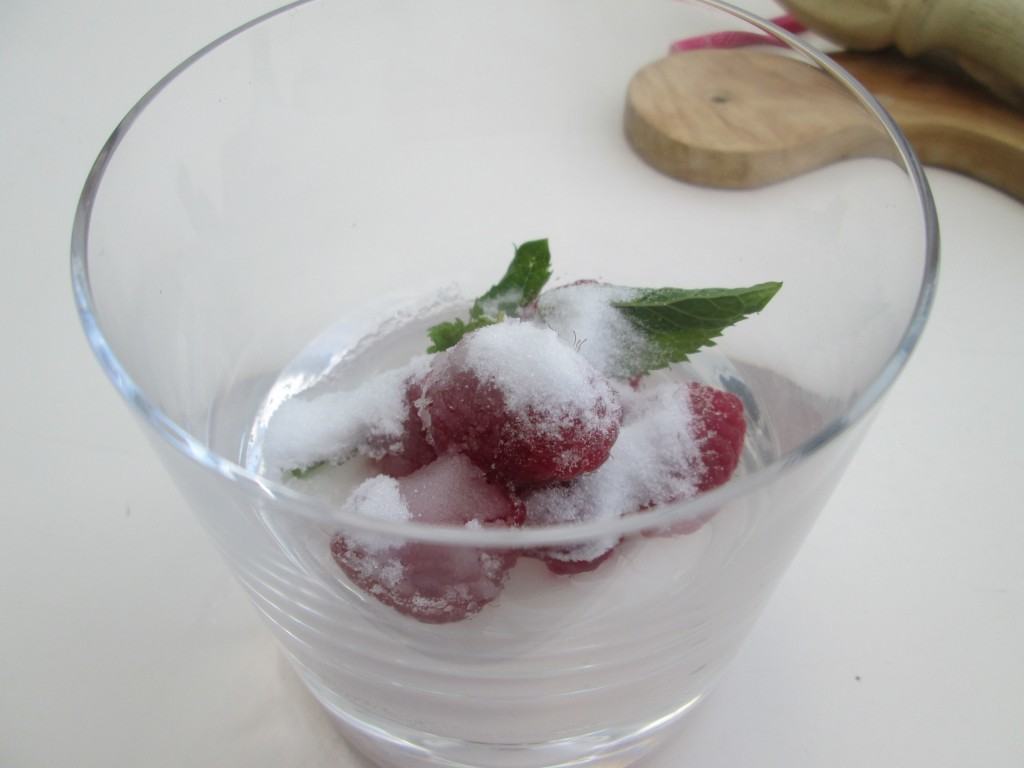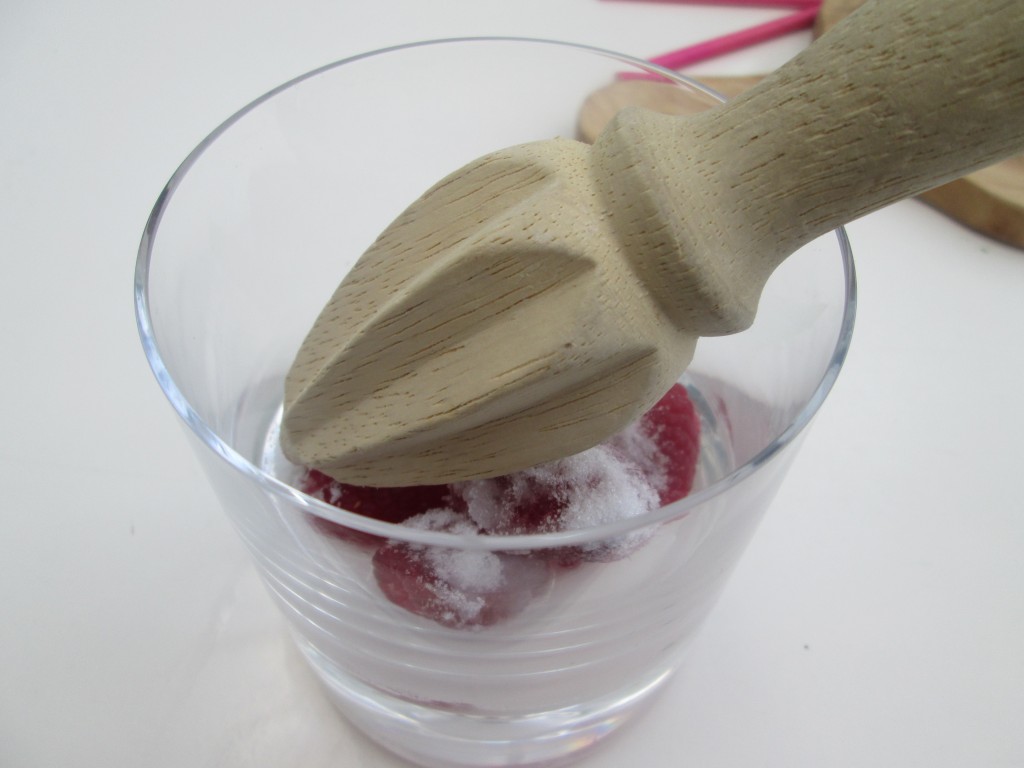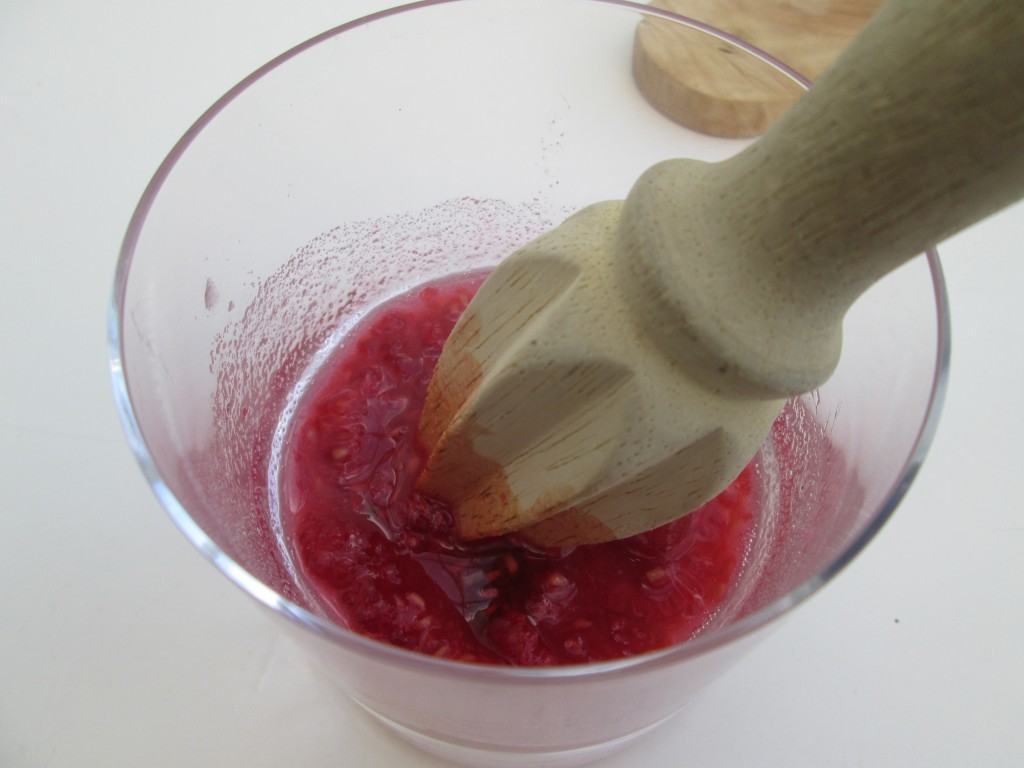 When all these fresh, scented ingredients have mingled, add a handful of ice cubes and then the white rum. Stir again.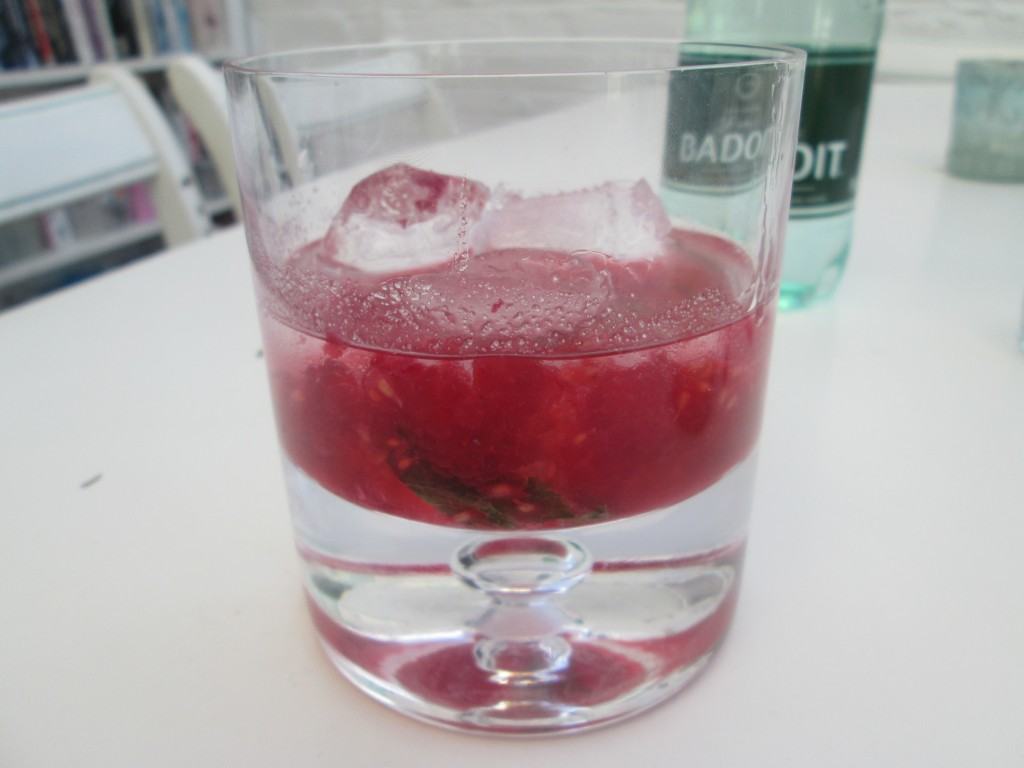 Then top up with soda or fizzy water.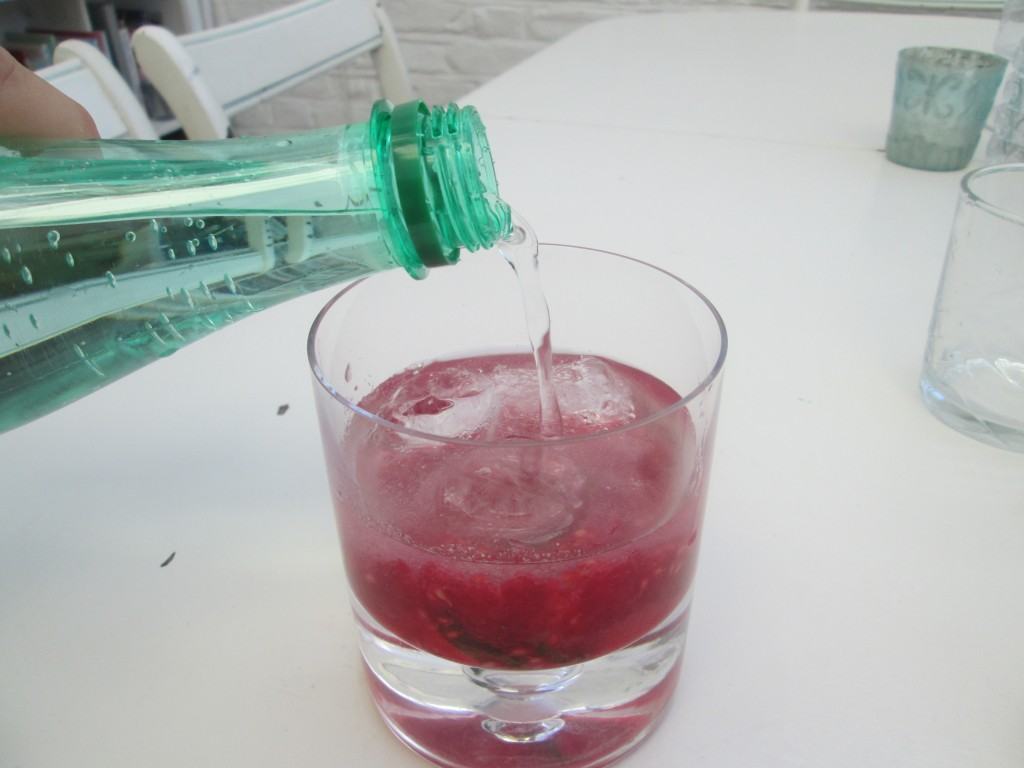 Another stir, a fresh mint garnish, a straw and its all yours.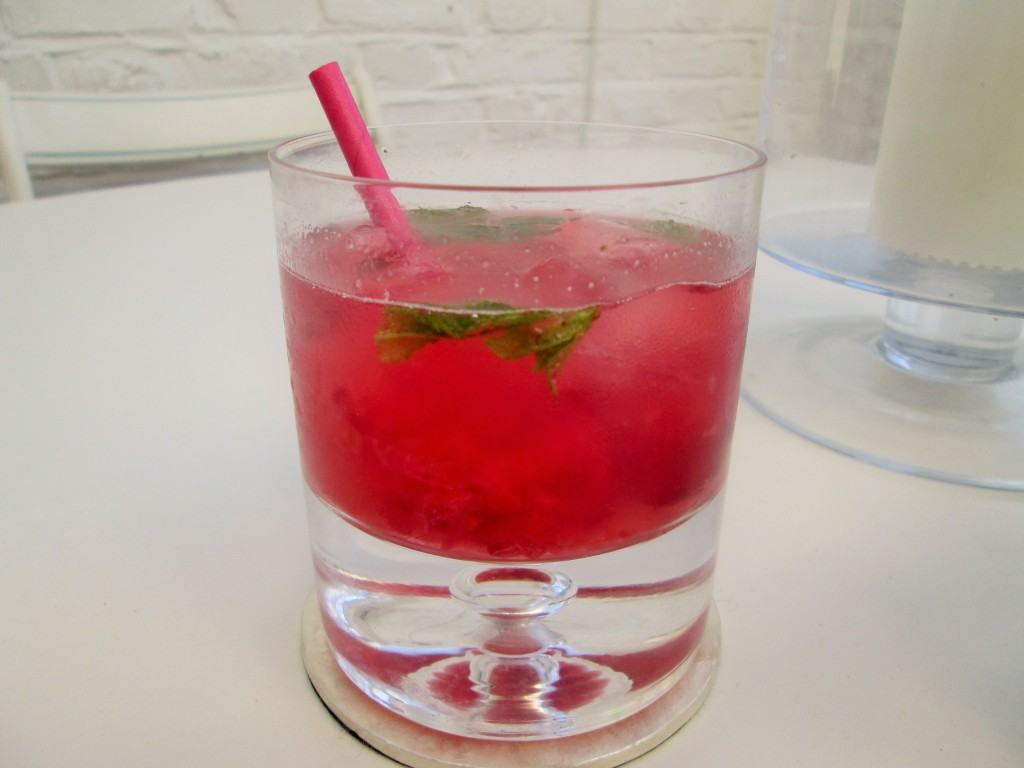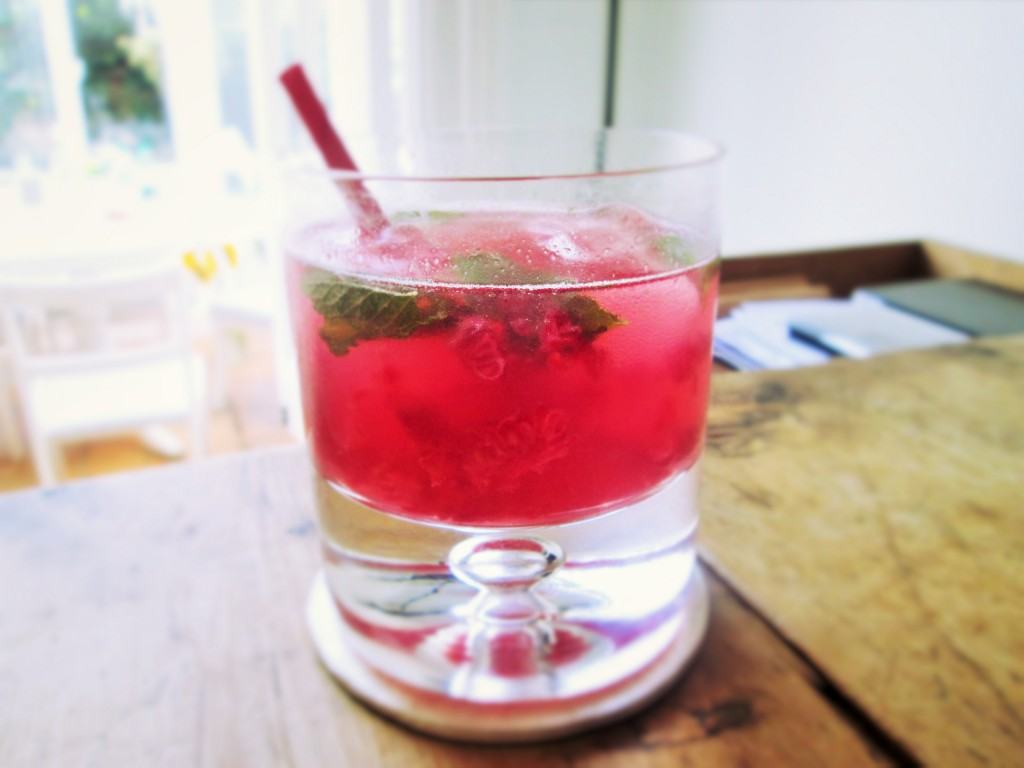 Sip through a straw or glug down, as you please. Have a restful weekend.
Lucy x
Raspberry Mojito Recipe
Take a tumbler, ice and something to muddle your ingredients with
Serves 1
6 fresh or frozen raspberries
4 fresh mint leaves
1 tablespoon lime juice
1 and a half tablespoons sugar
3 tablespoons white rum
Ice cubes
Soda or fizzy water
Take your glass and add the raspberries, mint, lime juice and sugar. Muddle them so the ingredients are nicely crushed, fragrant and mixed together. Add the ice and rum then stir again. Top up with fizzy water or soda (about 100mls). Garnish with  more fresh mint leaves.