Rose Prosecco Recipe
I first had this drink during a celebratory afternoon tea at a fancy hotel. I have to say, however much I loved the cream filled cakes and tiny, crustless sandwiches, the Rose Prosecco Cocktail was the highlight for me. I believe this Rose-secco was first created by the beautiful Sophie Dahl, so, well done her, it's bloody delicious.
This isn't really a recipe, just the addition of rose syrup to divine, chilled Prosecco with a rose petal garnish, if you have one to hand. I bought my rose syrup online, but there are various brands around, or you could even make your own, as seen here on my Pinterest Board wittily entitled Drinkies. I also treated myself to some preserved edible rose petals which have been invaluable when an elegant garnish for drinks or even a simple chocolate cake is needed.
This would be the perfect cocktail to make for the Mother in your life on Mothering Sunday, 15 March 2015. See, always thinking of you AND giving you ample warning so you can make or buy the rose syrup in plenty of time. Your award for best offspring of the year will be in the bag with this one.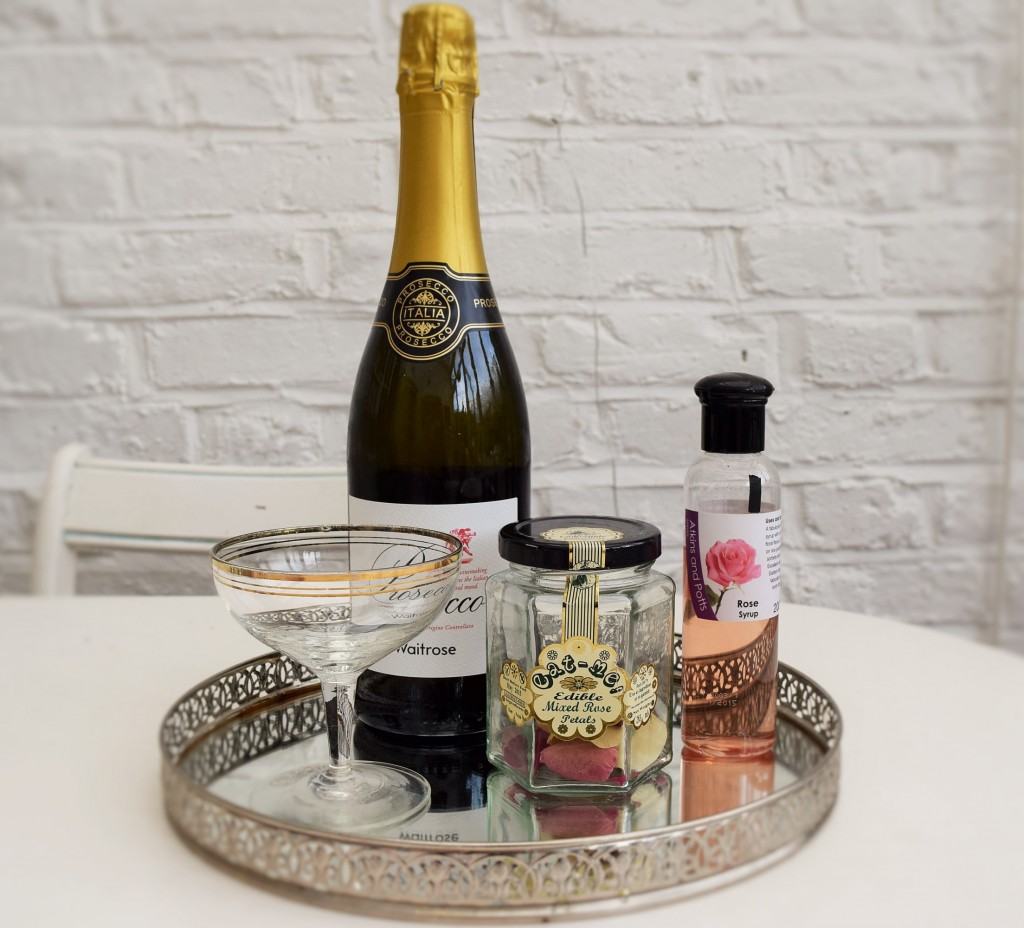 And here are the aforementioned ingredients needed for this simple cocktail. I am down to my last knockings of rose petals after a spate of putting them on Nigella's Chocolate Cloud Cake.
Open your super chilled bottle of Prosecco and pour into a flute or coupe glass. I am using my beloved charity shop glass, it's shabby chic at it's finest.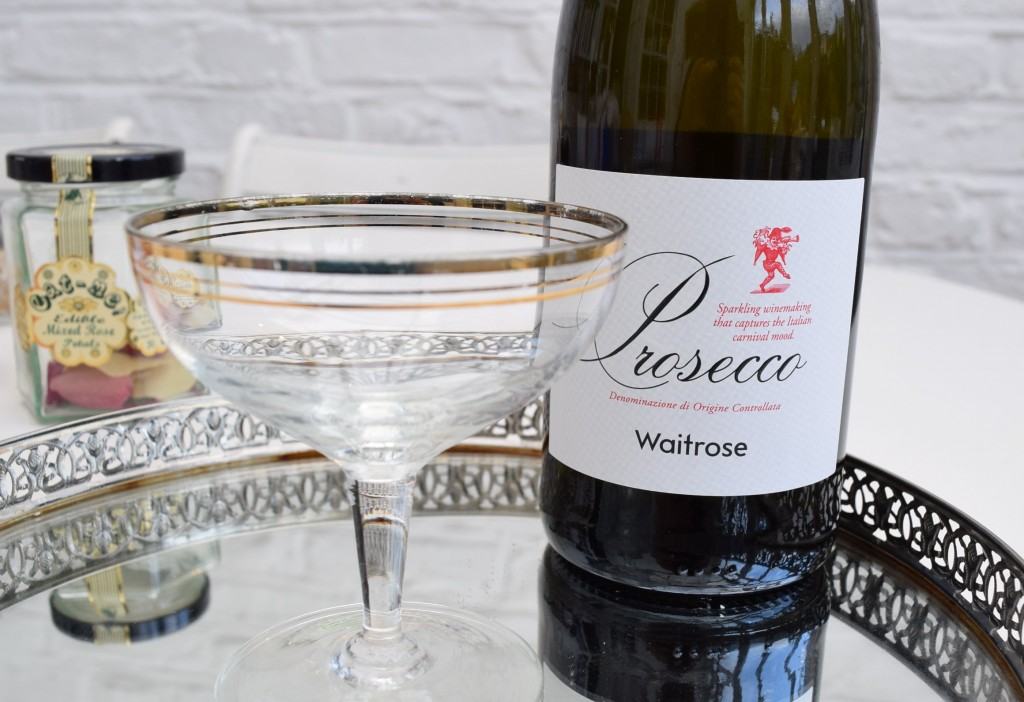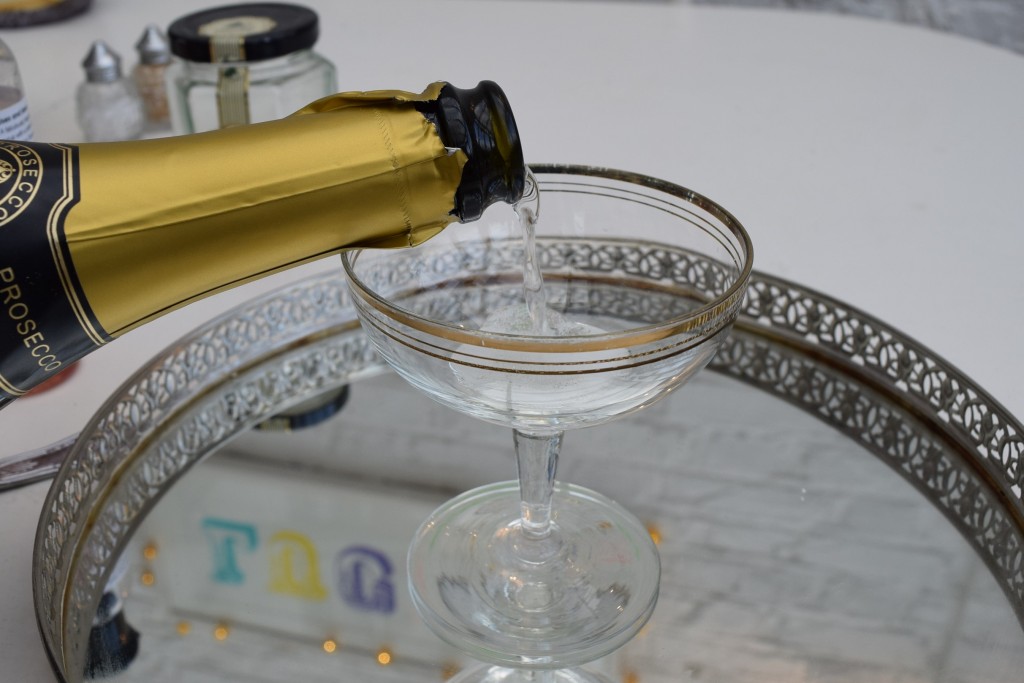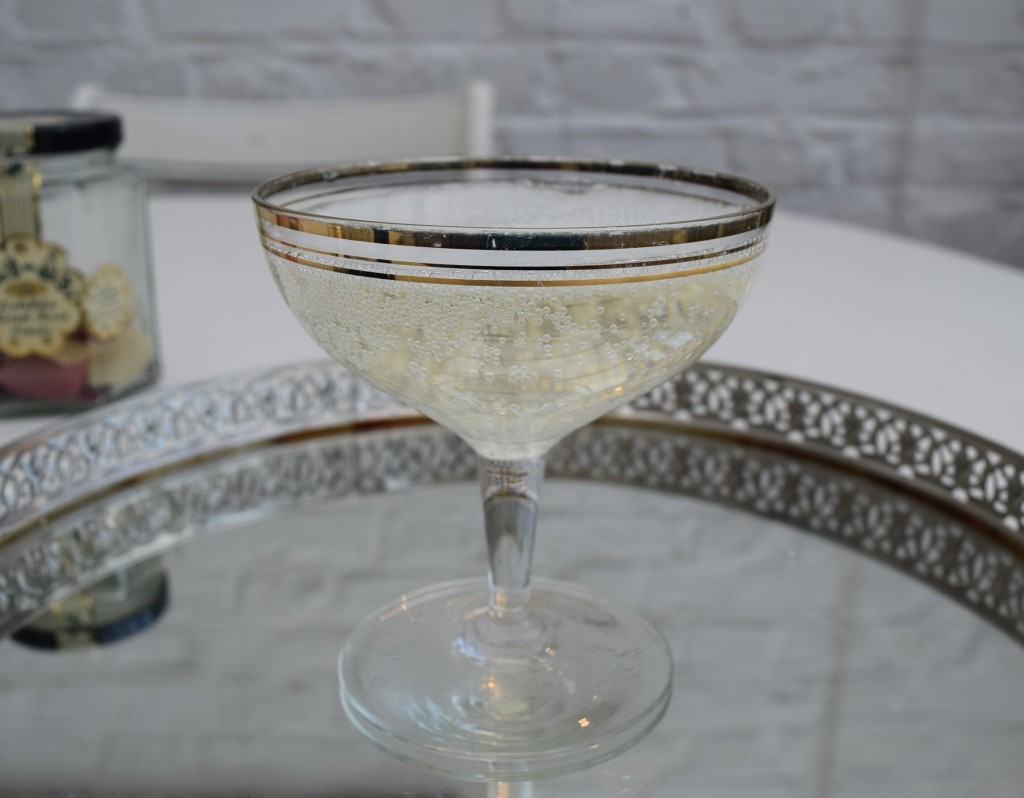 Then, it couldn't be any simpler, slowly pour in a tablespoon of rose syrup. This will form a pretty, pale pink layer at the bottom of the glass.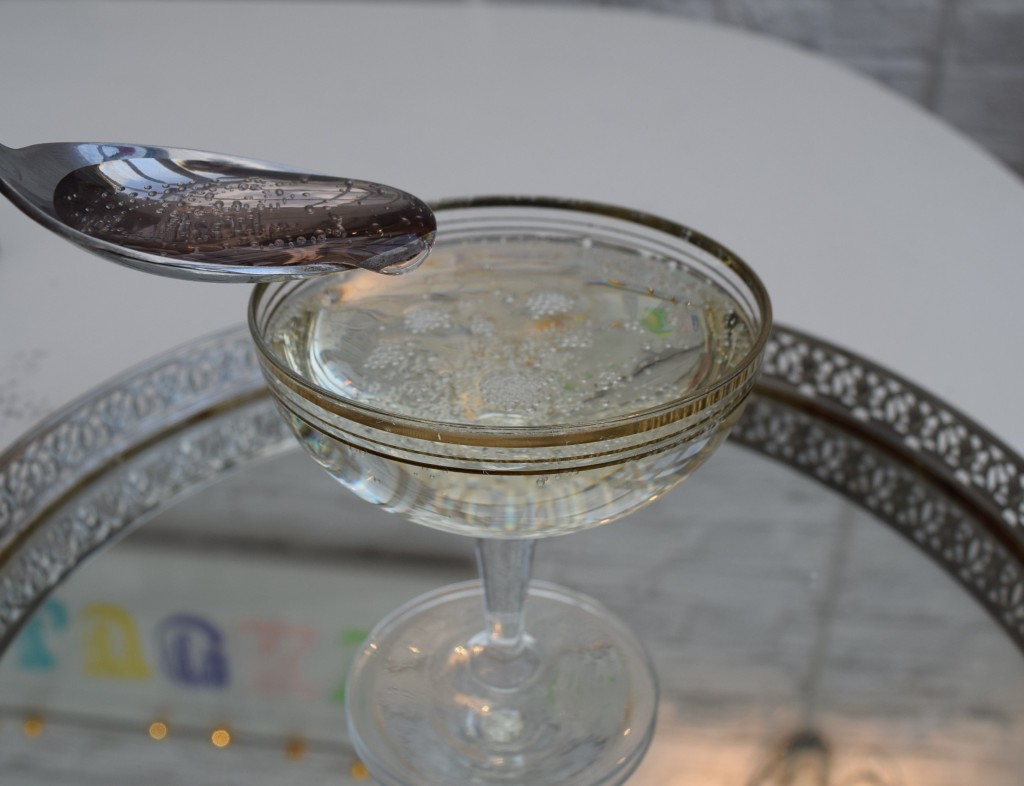 All that's left to do is pop a rose petal on for garnish. If you don't have the ones from a jar, a petal from an untreated garden rose would be beautiful.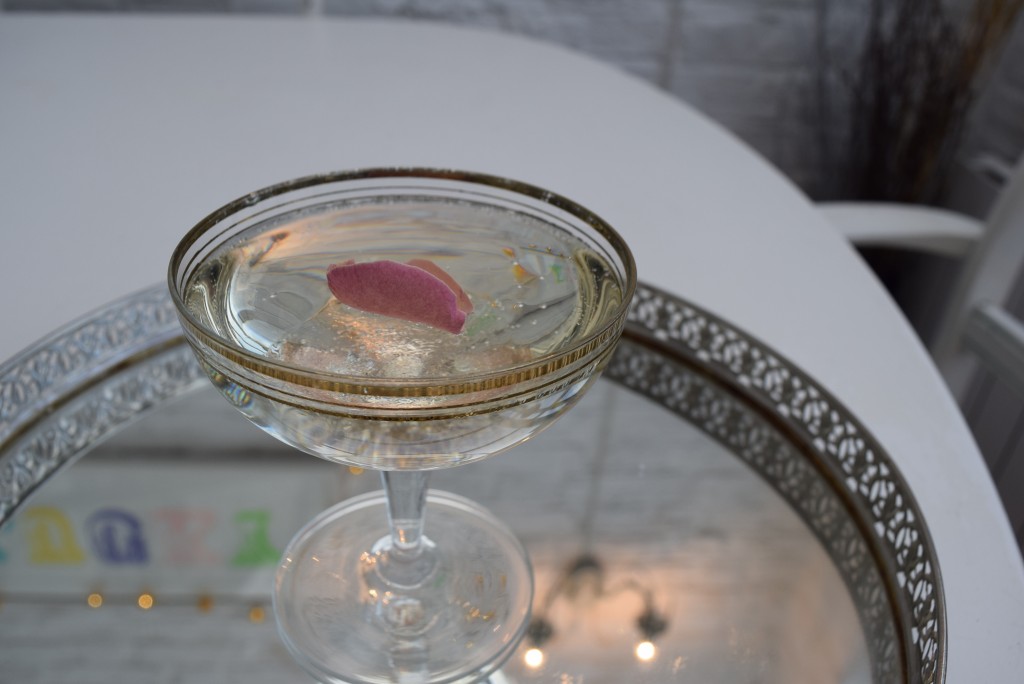 This is so elegant, with a subtle hint of rose. Beautifully drinkable.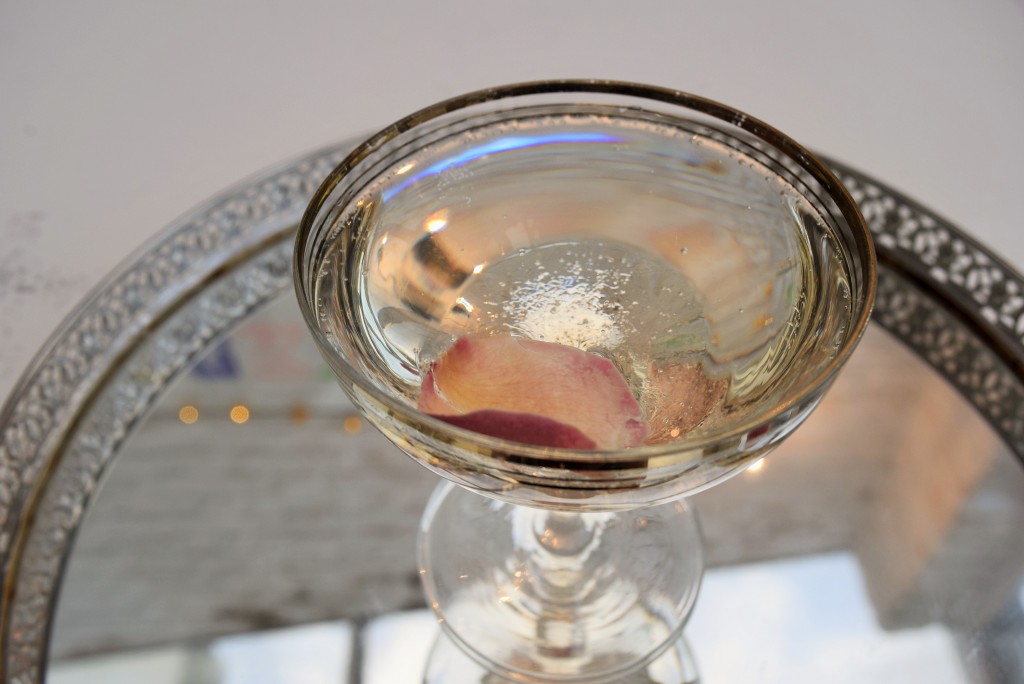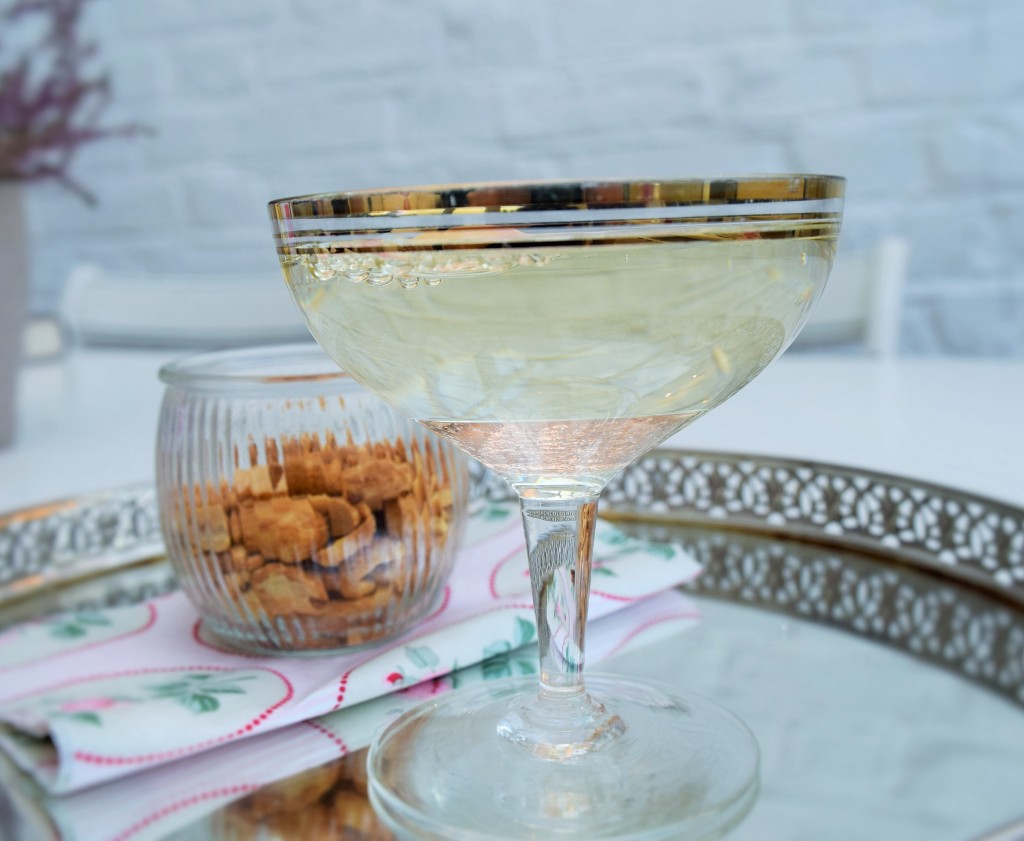 My own Mother would love this, as it's accompanied by a bowl of nuts.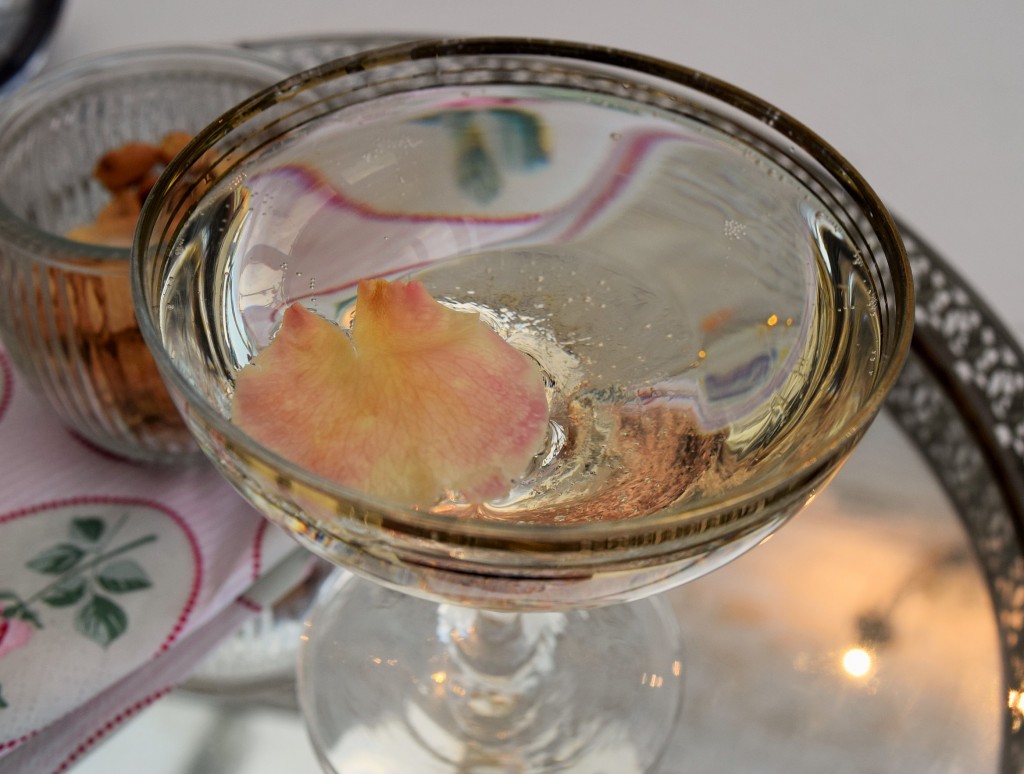 Regardless of the occasion, I would certainly recommend this wonderful, fragrant cocktail. Drink and serve it with love.
Have a restful weekend.
Lucy x
Rose Prosecco Cocktail
You will need a champagne coupe or flute
Serves 1 ( although a bottle of Prosecco has 6 glasses in it)
A glass of chilled Prosecco
1 tablespoon rose syrup
Rose petal garnish
Pour a glass of lovely chilled Prosecco. Slowly pour in a tablespoon of rose syrup and garnish with a rose petal. Sip and enjoy. Then make 5 more glasses with the remaining Prosecco.