Sugar Free Banana Muffins Recipe
Have I mentioned I have given up refined added sugar for Lent? I am sure I have, it's only been 2 weeks but it does seem much longer. I am missing large slabs of Galaxy chocolate in particular and all the mouthfuls of cake mixture I imbibe on a weekly basis. I am also disappointed to find I have yet to lose half a stone, but it is early days still. That said, I did think it would be harder than it is proving to be. As usual, when I give up something or go on a diet, I love finding new recipes based on whatever it is I am meant to have given up. I couldn't go a whole 7 weeks without a single sweet treat, so these Sugar Free Banana Muffins have become an absolute must for me.
My lovely friends at East Sheen Village and I are also trying to make our little bit of London slightly more plastic free. We are campaigning for local businesses to stop using single use plastic straws and to promote the use of reusable coffee cups. ESV's Bori has gone so far as to completely give up any type of plastic packaging for Lent, which is hugely admirable, if, however, proving quite difficult. These Sugar Free Banana Muffins certainly fall into the category of being plastic free and can easily be popped into a lunch box or desk lunch wrapped in baking paper or a festive looking paper bag. They are also incredibly easy to make, as well as to eat. Just a two *not plastic* bowl affair then barely 12 minutes in the oven to be rewarded by a soft, tiny muffin sweetened by overly ripe bananas with an optional spoonful of honey for an extra boost if you like. I chose to lace my muffins with dried cranberries because George and I love them, but if you and yours prefer raisins or chocolate chips (dark choc having less sugar), then fill your boots. This little diamond of a recipe came to me via the Little Grazers website, with thanks to them.
I no longer use plastic straws in my cocktails, just recycled paper ones and some local coffee shops are offering a discount if you bring along your own reusable coffee cups, so we can all do our bit to be slightly more Green. And while you're at it, you can eat less refined sugar too, with these muffins. They are quite small, so I imagine you could eat at least 4 before you felt too guilty.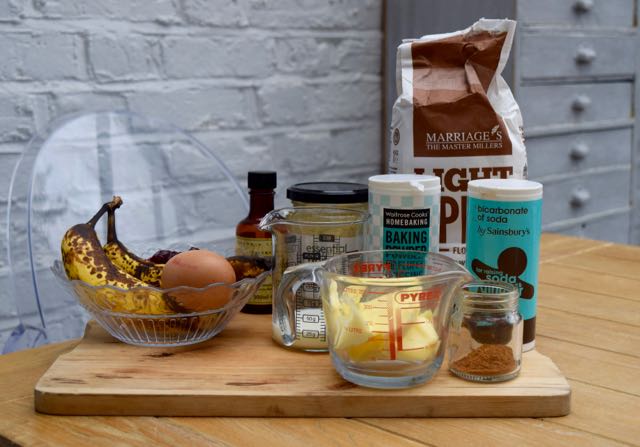 I have ALOT of brown bananas in my house. Based on the fact I only like to eat green ones, and most of the time I am the only person who eats them. So I am on a constant mission to find recipes using over ripe bananas, this one being my current sugar free favourite.
And these are so simple, classic muffin territory, mix dry ingredients and mix with wet ingredients, nice and easy does it. So, start fashioning these tiny mouthfuls of deliciousness by pre heating your oven to 160 degrees fan assisted and buttering or spray oiling your 2 x 12 mini muffin tins.
Next, mix the flour, baking powder, bicarb and optional cinnamon. I did add it as I think it goes so well with the banana and cranberries. On the flour front, I went for light Spelt flour as I had it to hand, but use whichever you prefer or a mix of wholemeal and white adds fibre and flavour.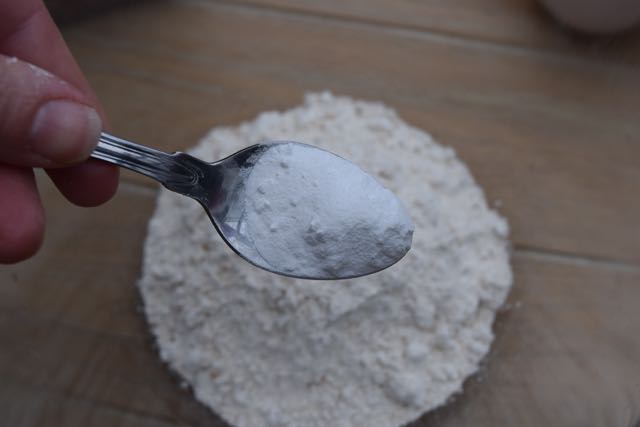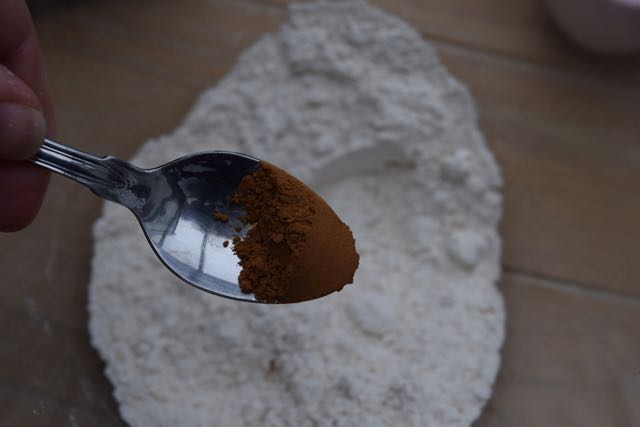 Give these dry ingredients a little mix then crack on with the sloppy ones.
Either in the microwave or in a tiny pan on the hob, melt the butter.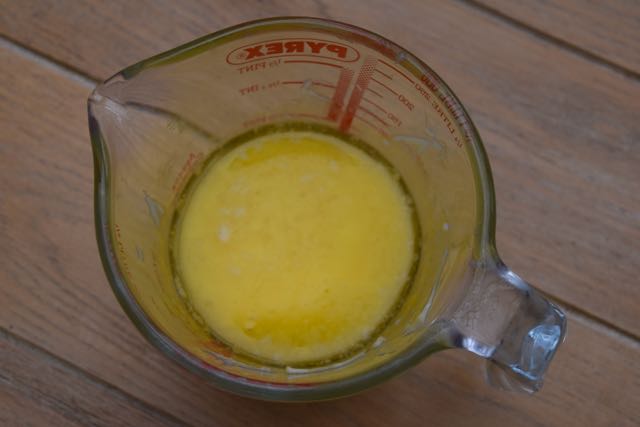 Pour this onto your mashed over ripe bananas along with the egg and vanilla extract. The browner the bananas are, the sweeter they are, even though they look yucky.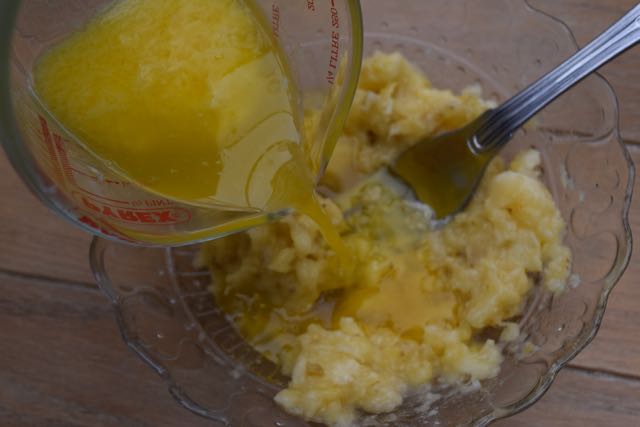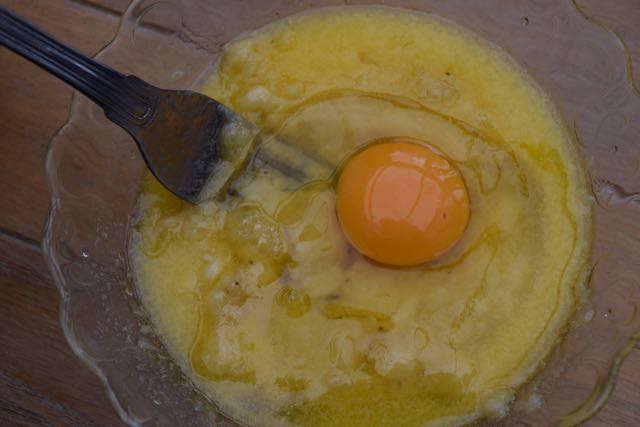 Stir through the heaped teaspoon of honey, if you are using. I added this for extra sweetness, but they are just sweet enough without it, so it's really up to you.
Now, fold the sloppy ingredients into the dry floury ingredients. Don't over mix, you don't want tough muffins.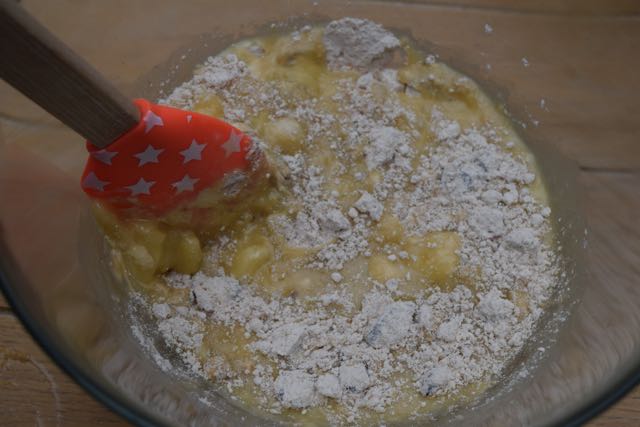 Finally add your dried fruit or chocolate chips. Add heaped teaspoons of the mixture into the mini muffin tins and pop into your pre heated oven for 10 to 12 minutes.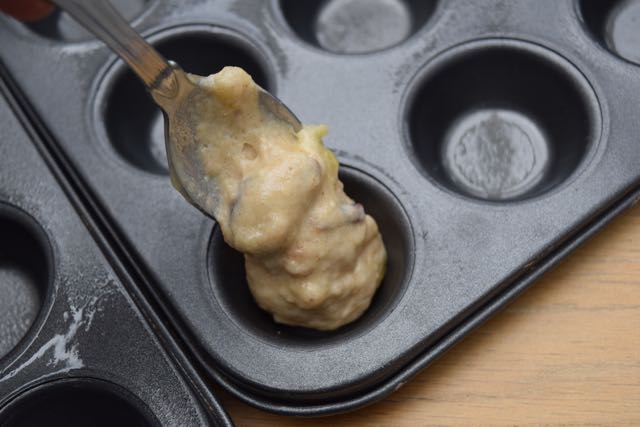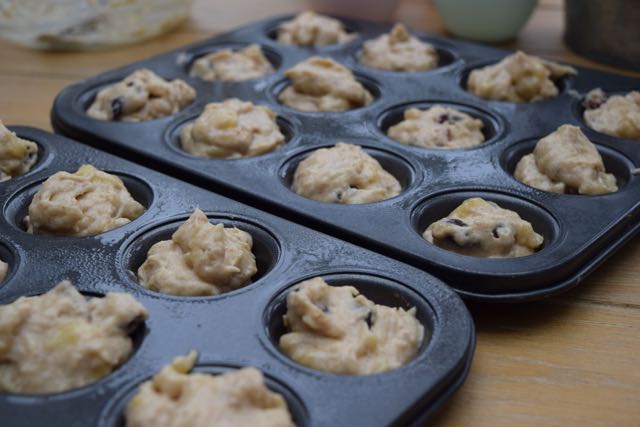 The finished tiny sugar free treats will be golden and firm to the touch. Don't burn your mouth eating them straight from the tin, show a modicum of restraint and at least wait for 10 minutes until they have cooled down before removing and storing in an air tight *plastic free* container.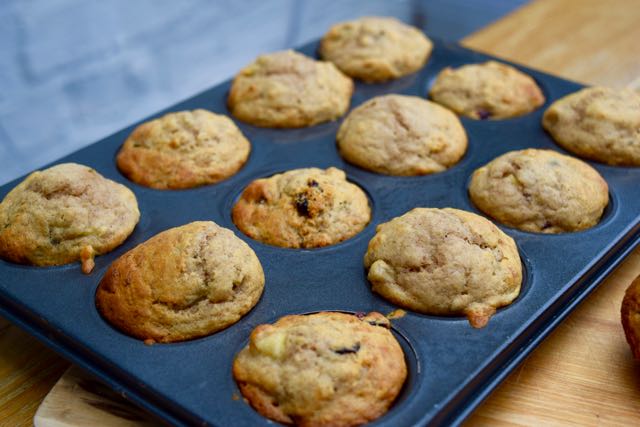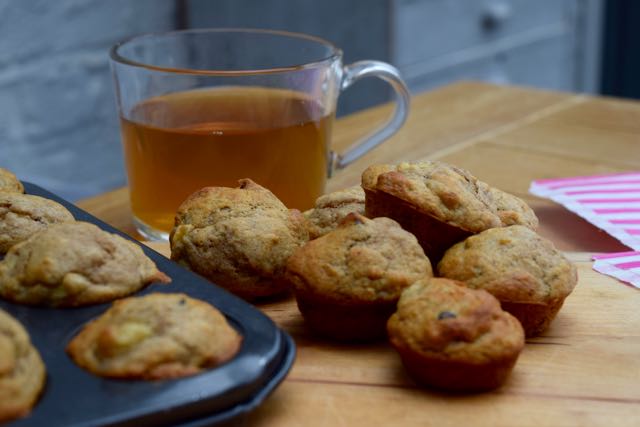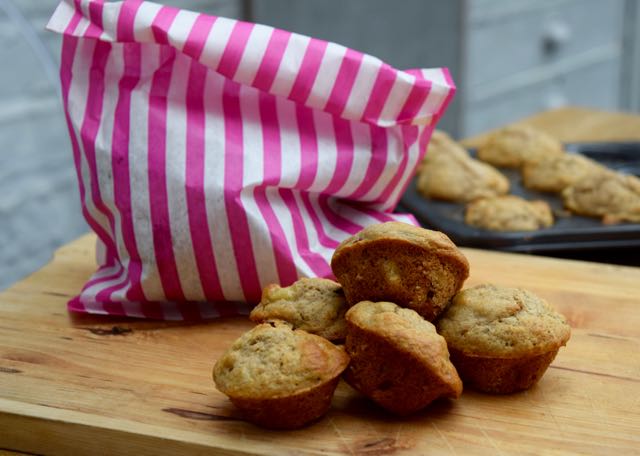 I am pretty hopeless at giving things up as I do hate feeling deprived. With these Sugar Free Banana Muffins you will feel satisfied and really rather spoilt. This makes a nice big batch too, so you can continued to feel spoilt for up to 4 days.
Lucy x
Sugar Free Banana Muffins Recipe
Makes 20 to 24
You will only need bowls, nothing more complicated
120g plain flour, I used light Spelt or use half wholemeal and half white or all white
1 teaspoon baking powder
1/4 teaspoon bicarbonate of soda
1/2 teaspoon cinnamon, optional
2 overripe bananas, mashed
60g butter, melted
1 egg
2 tablespoons milk
1 teaspoon vanilla
1 teaspoon honey, optional
50g sultanas, raisins, chocolate chips, Craisins, you choose
Spray oil or butter 2 x 12 mini muffin trays and pre heat the oven to around 160 degrees fan assisted.
In a large bowl mix together the flour, baking powder and bicarb and optional cinnamon.
In a another bowl, melt the butter in a pan or microwave then add to the mashed bananas, egg, milk, vanilla and optional honey.
Pour the wet ingredients into the dry ingredients then mix together. Don't over mix, then fold in the raisins, sultanas, chocolate chips or craisins.
Spoon heaped teaspoons of the mixture into the muffin tins then bake in your pre heated oven for around 10 to 12 minutes or until golden brown and firm to the touch. Allow to cool before devouring. Muffins will keep, covered, in an airtight container for around 3 days or will freeze for a month or so.
SaveSave
SaveSave
SaveSaveSaveSave
SaveSave