Spiced Beef Chilli Recipe
Brrrrr. It's not exactly sub zero but the temperature has dropped about 15 degrees in the last week and I am definitely feeling it. We are in the process of having our kitchen roof and doors replaced so our house is draft central which isn't helping my smooth transition into autumn. So my thoughts and appetite have turned to warming, inner central heating type of recipes. I have always loved a chilli con carne but it has an air of being a quick supper and as it's mince based, it does lack a little style. So, I have done some research and come up with this Spiced Chilli Beef recipe to turn this snuggy dish into something slightly more special.
I have got a bit of a beef obsession going on at the moment. We eat so much chicken in our house, it's lovely now it's getting colder to beef things up a bit *oh come on, I'm tired*. I am craving rice, mash potatoes and all things carb heavy. I have made a fantastic cornbread to accompany this Spiced Beef Chilli, this has also been extensively researched, which basically means I have eaten a mountain of cornbread. My chosen recipe will follow on Lucy Loves this week, but for now, on with the chilli. This recipe uses pieces of beef rather than beef mince, so it has a rich, tender consistency rather than the usual mincy, soupy version. This is perfectly spiced with just enough sauce and has more of a warming casserole persona. God bless Paul Hollywood for the inspiration for this supper time classic.
There's nothing better than a bowl of chilli to warm your soul, and this one is a keeper. It cooks away quietly while you crack on with something else. You could also put this in the slow cooker for 6 to 8 hours so you can spend the whole day out and be rewarded with my Spiced Beef Chilli on your return.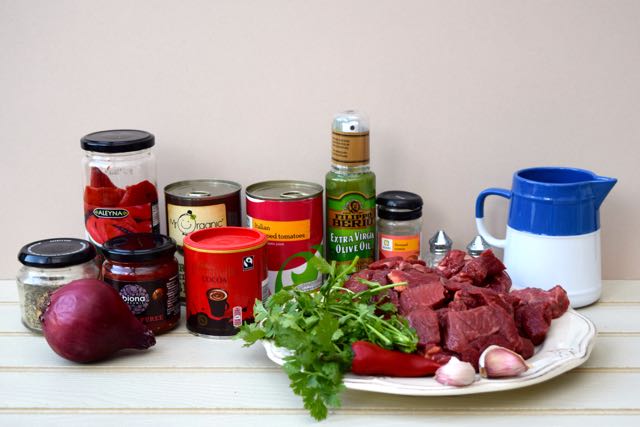 Elegant little selection of ingredients for this. Including a touch of cocoa which adds a dark richness to the spiced sauce.
Make a start by pre heating your oven to 150 degrees fan assisted. Then add some oil to a large saucepan or casserole dish.
Cook off your beef in two or three batches, until all the meat is browned. Place each batch on a plate while you finish the rest of the beef.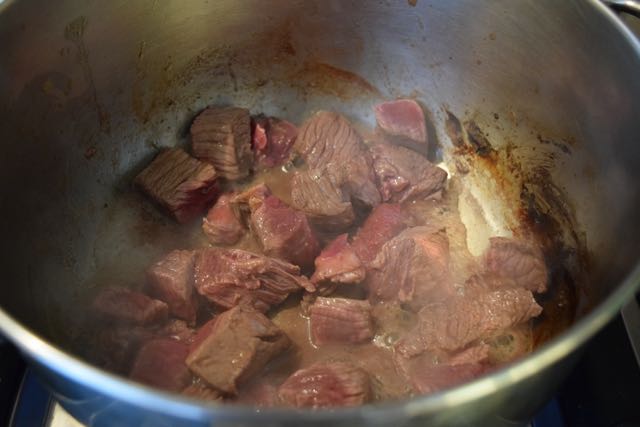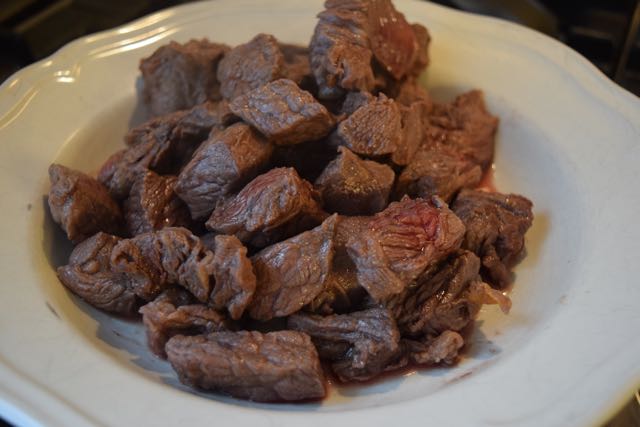 If need be, add some further oil to the pan before tipping in your chopped onion, garlic and chilli. Cook them off until starting to brown and soften.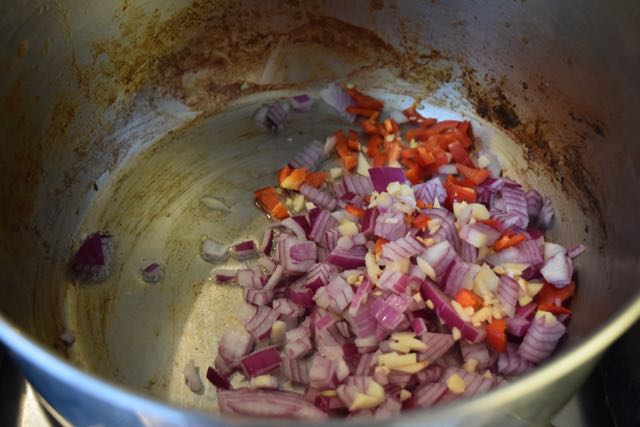 Add your herbs, the oregano, cumin, cocoa and tomato puree.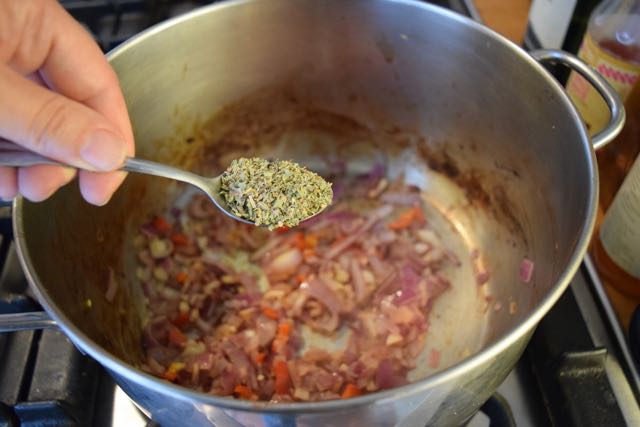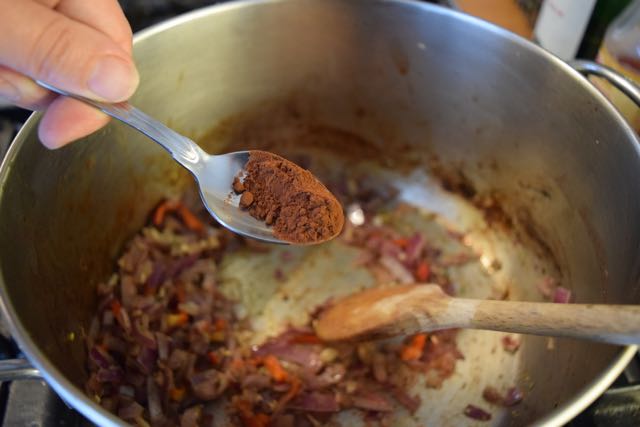 Next into this flavour filled base tip in your tin of tomatoes and a big pinch of sugar and stir well.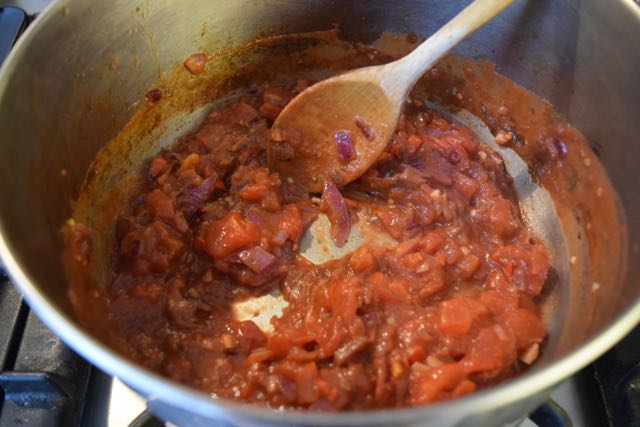 Add the beef back into the pan, along with any juices, then pour in the beef stock.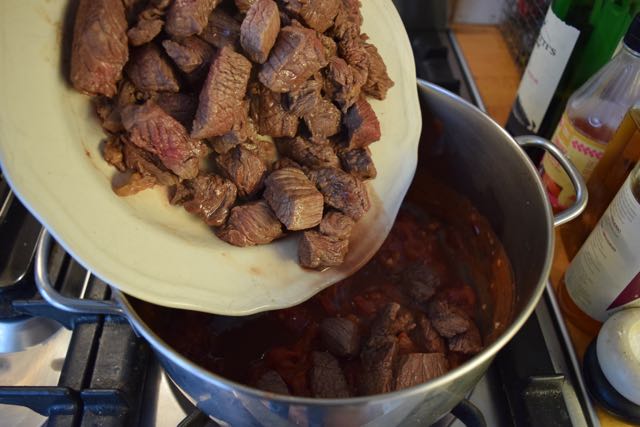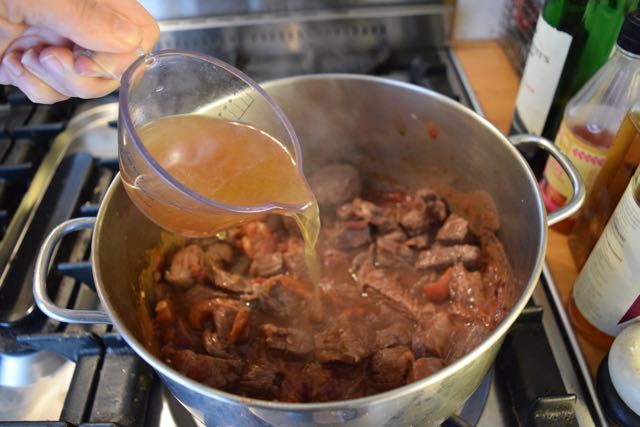 Add some seasoning to taste then put the lid on and put this pan of chilli joy into the oven for an hour.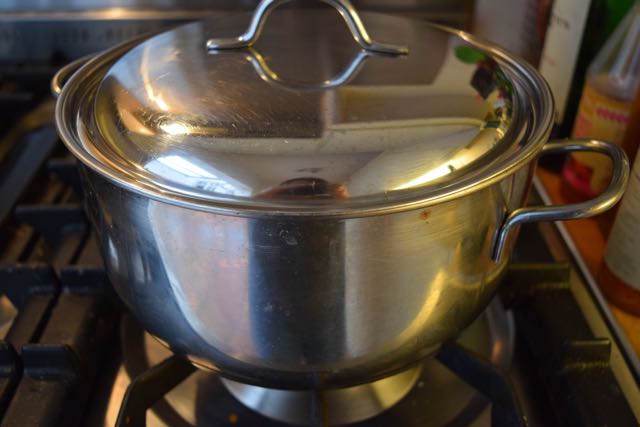 After the hour remove the beef from the oven and add the drained, rinsed kidney beans and chopped peppers from a jar. If it needs any more of a kick, add a pinch of chilli flakes to spice it up.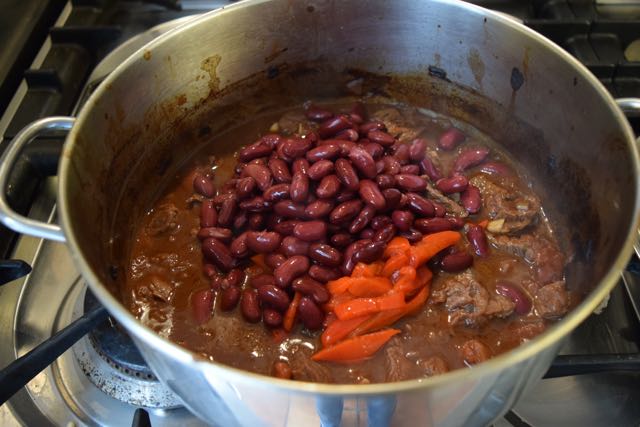 This goes back into the oven for another hour or hour and a half or until the beef is tender and soft and the sauce is rich and thick.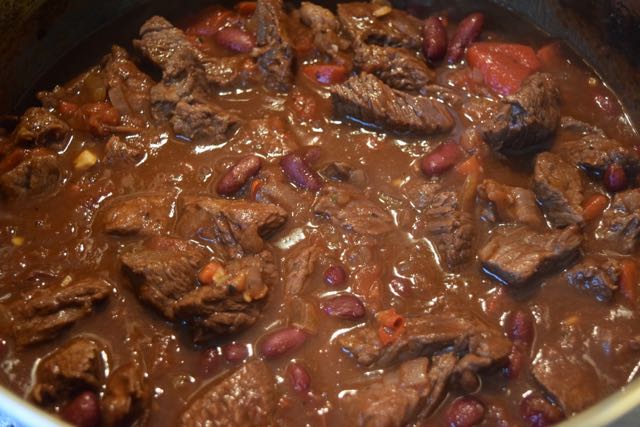 My tummy is growling at the sight of this.
Serve piping hot with rice or my homemade cornbread, recipe to follow later this week, garnished with a little fresh coriander.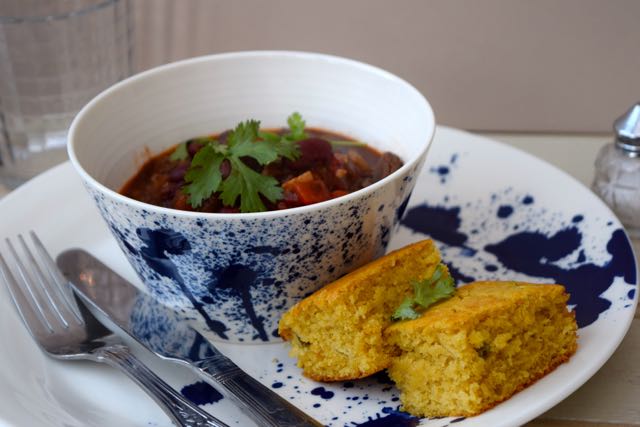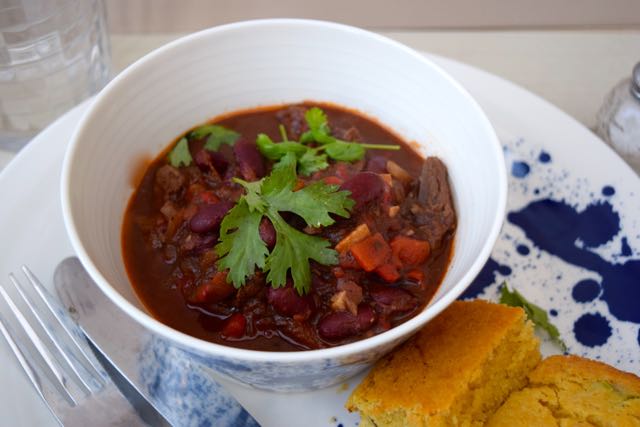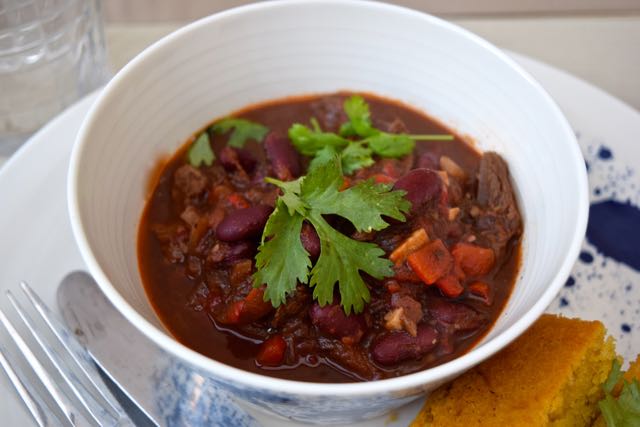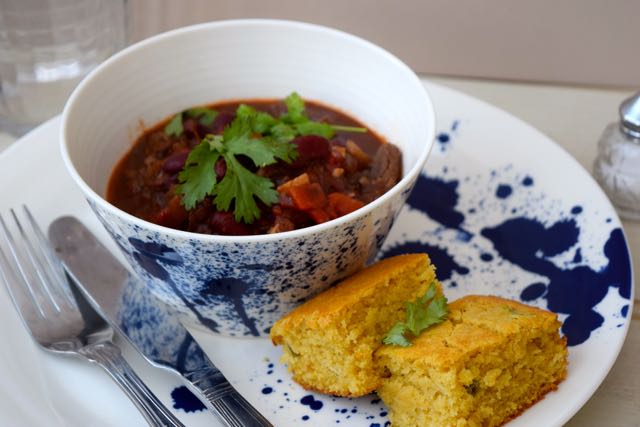 Even if our strange weather warms up again over the next few weeks, the Spiced Beef Chilli is still the supper dish of choice. It takes little effort to make, but is huge on flavour and tender beefiness.
Pull on your bobble hat and welcome the change of season with a little spice. Cornbread to follow, and it is so worth the wait.
Lucy x
Spiced Beef Chilli Recipe
Serves 4 to 6
You will need a large saucepan
2 tablespoons oil, plus a little more
800g to 1000g braising beef, cut into cubes
1 large onion, chopped
2 cloves garlic, chopped
1 red chilli, finely chopped, deseeded if you don't like it too spicy
1 teaspoon oregano
1/2 to 1 teaspoon cumin
1/2 teaspoon cocoa powder
1 tablespoon tomato puree
400g tin chopped tomatoes
A good pinch of sugar
200ml beef stock
400g tin kidney beans, rinsed and drained
2 or 3 peppers from a jar of roasted peppers, chopped
optional pinch of chilli flakes
Salt and pepper
Fresh coriander to garnish
Rice or cornbread, or both, to serve
Pre heat the oven to 150 degrees fan assisted.
Take a large casserole dish or sauce pan with a lid and heat the 2 tablespoons of oil over a medium heat. In two batches, cook off the beef until it's starting to brown. Place on a plate while you cook the second batch. Place the second batch onto the plate while you fry off the vegetables.
In the same pan, adding a little more oil if needed, pop in the chopped onion, chilli and garlic and sauté until just starting to soften and brown. Lower the heat then add the oregano, cumin, cocoa powder and tomato puree.
Pour in the tinned tomatoes, a big pinch of sugar, stir well then return your browned beef to the pan along with any of the juices on the plate. Pour in the stock, bring to the simmer then put in the pre heated oven with a lid on for an hour.
Once the hour is up, add the drained kidney beans and chopped pre roasted peppers. Check for any seasoning and add a pinch of chili flakes if it needs a touch more spice. Put the lid back on and return to the oven for another hour to an hour and a half, or until the meat is tender and the sauce is thick and flavoursome.
Serve garnished with some fresh coriander with rice and cornbread. Leftovers keep in the fridge for up to three days or in the freezer for at least a month.