Spiced Golden Milk Recipe
In a distinct departure from the norm on a Cocktail Friday, today I am focusing on your mind, body and soul as I have been researching beneficial things we should be drinking this January. In my humble opinion, gin is very beneficial, especially after an endless first week back at work after the wonderful Christmas break, however, on this occasion I have been drinking milk.
You can't move on Pinterest and in the world of food and drink web pages without folk singing the praises of Turmeric. Silly old me just thought it made pilau rice look good and yellow but oh no, there is much more to it than that. Turmeric is quite the cure all, promising to fight colds, sore throats and even to ease depression and has been used for many years in Indian medicine. Who am I to pass up the chance to try and ease our festive food and drink addled systems, so that said, today's Friday Cocktail or for one week only Friday Milky Drink is my Spiced Golden Milk recipe.
This is simply an infusion of fresh or dried Turmeric and Ginger, with a pinch of black pepper and honey to sweeten. I know this doesn't leap off the page as a not to be missed beverage, but really bear with me on this one. I have made this nearly everyday this week, and I am genuinely starting to love it. The warming spices and honey have such a soothing flavour, you can almost feel your soul being revived. And to give it the full seal of approval, Clyde likes it, and he will happily reject anything that's meant to be good for him but tastes slightly different. I found this particular infusion from Fresh Bites Daily, with thanks to them.
So with that glowing testimonial, I can't recommend this wonderful Spiced Golden Milk more, do try it, I promise you won't want to spit it out, even though it sounds slightly off the wall.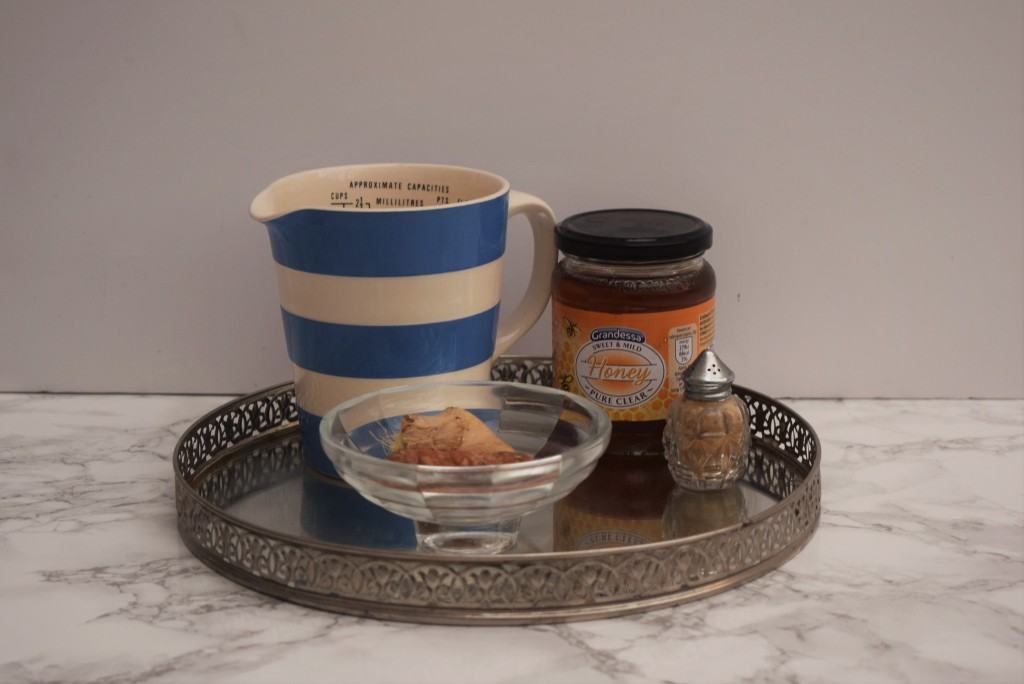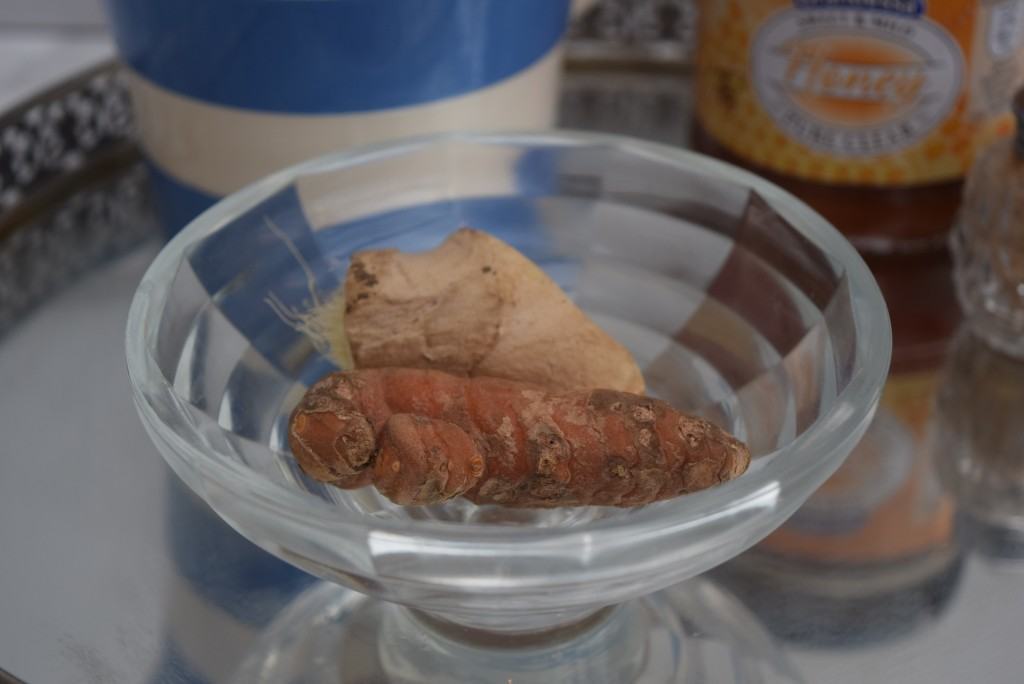 Here's the weird and wonderful line up for my Friday Milky Drink. I happened upon some fresh Turmeric on Ocado, but the ground spices would be just as good here.
Make a start by pouring the milk into a microwaveable jug or into a saucepan. Peel and slice the fresh ginger and turmeric if using.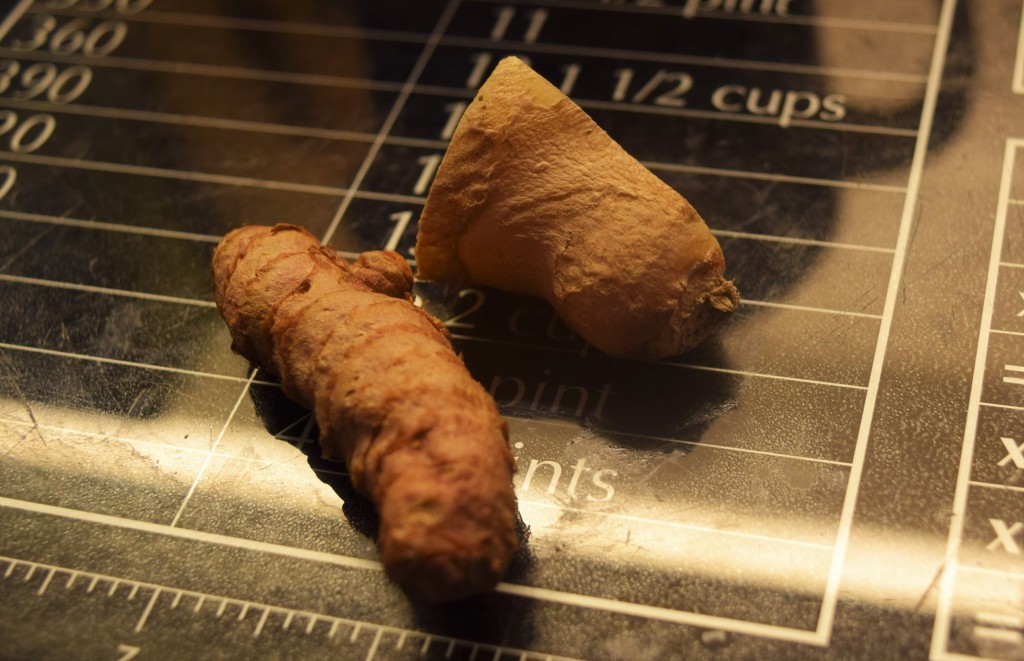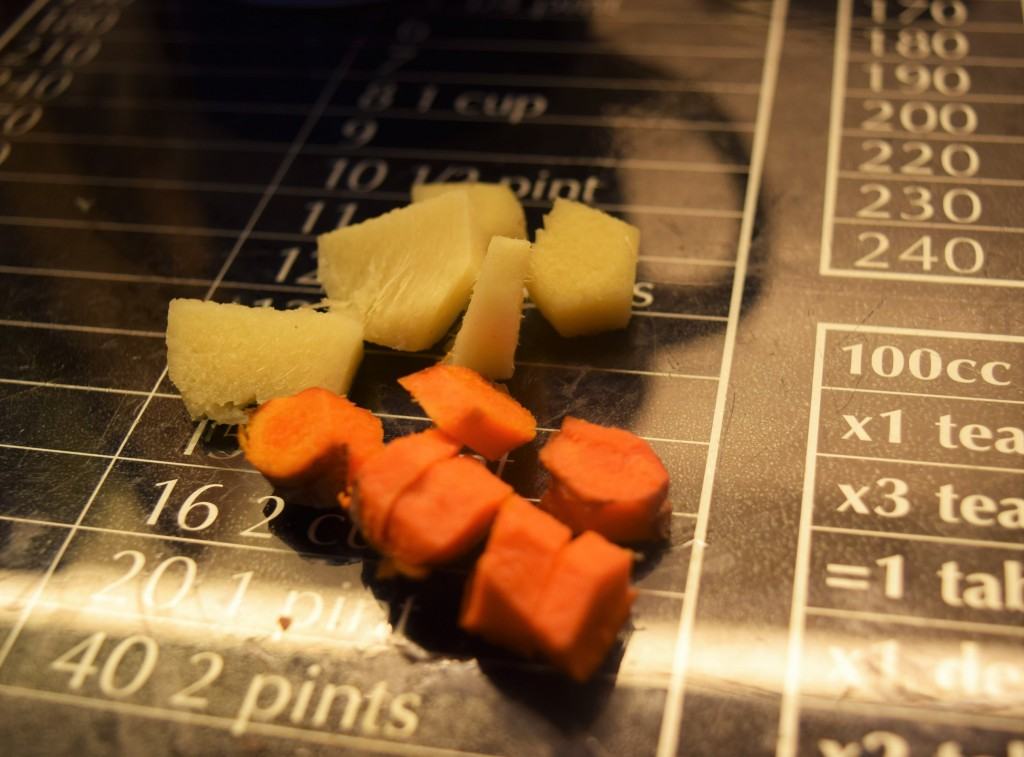 Beware with the fresh Turmeric, it really stains your hands. I ended up looking as though I was a 40 a day smoker *those were the days*.
Add these to the milk then add a warming pinch of ground black pepper.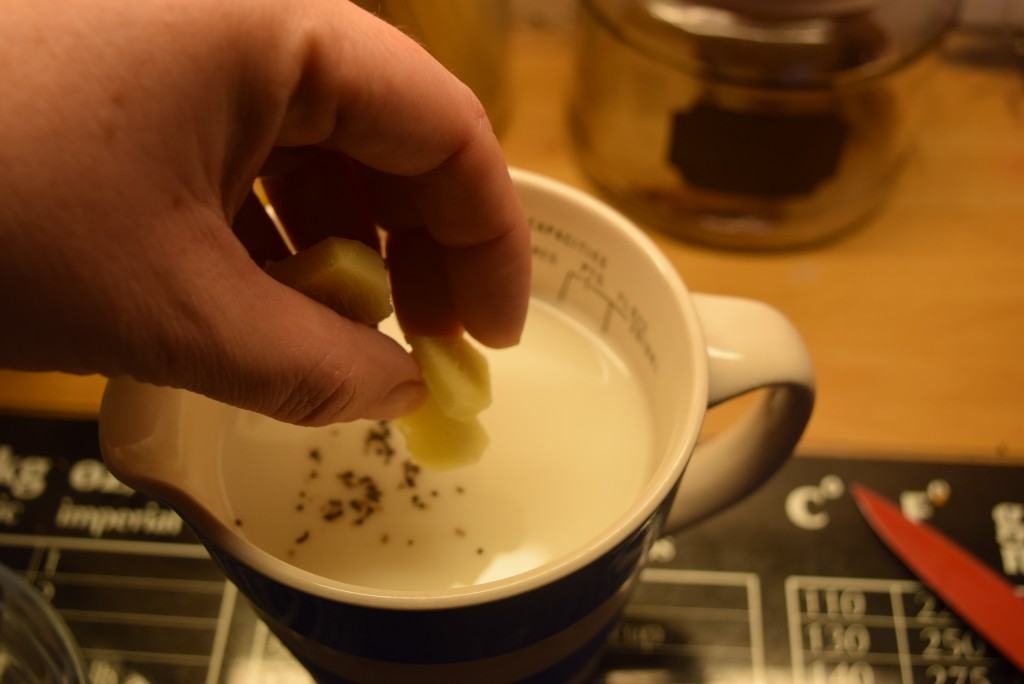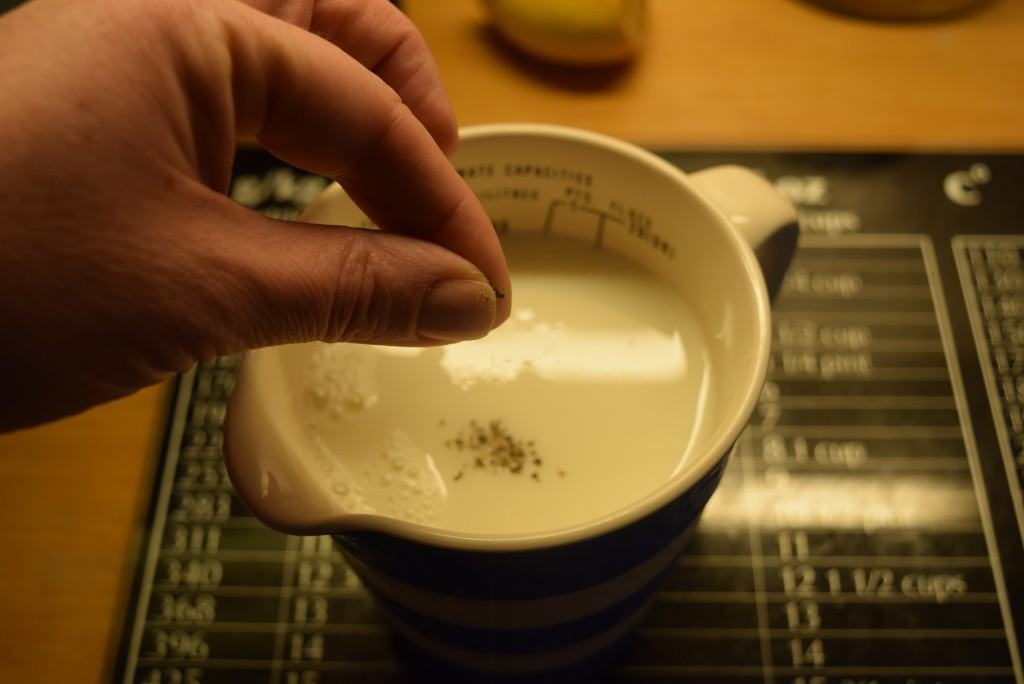 Give this all a good stir before adding honey to sweeten. A half to a whole teaspoon is fine here.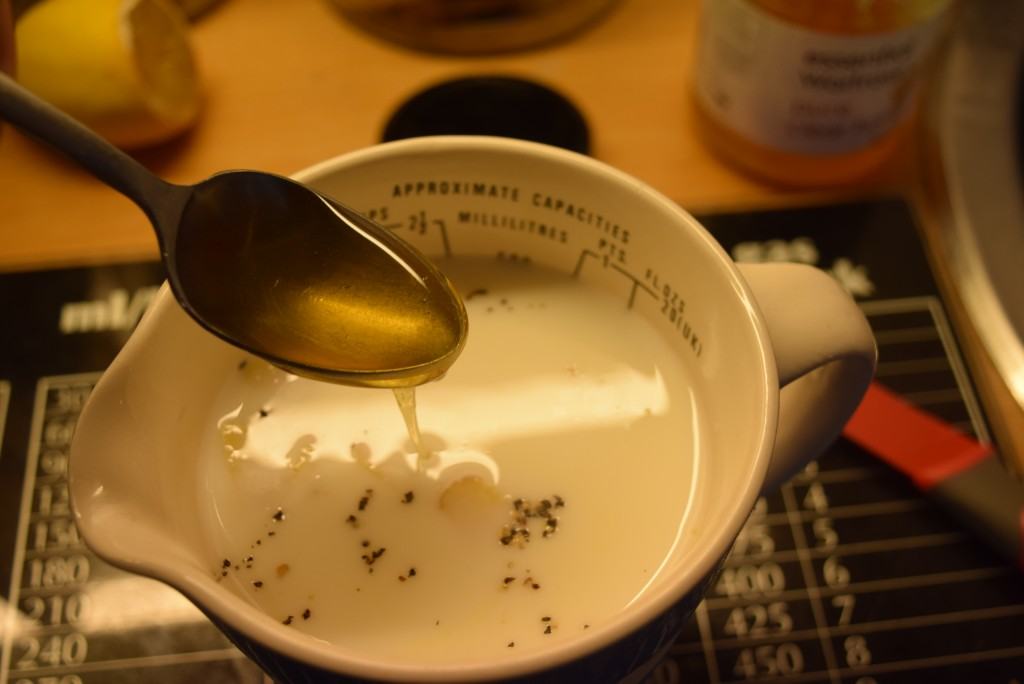 Now heat the infused milk, either in the microwave or on the stove until it is just simmering. Then remove from the heat, cover the pan with a lid or your jug with foil and leave to steep for around 10 minutes.
When your infusing time is up, stir the milk again then, if you've used fresh spices, use a tea strainer to pour into a pretty cup. If not, just pour into a pretty cup.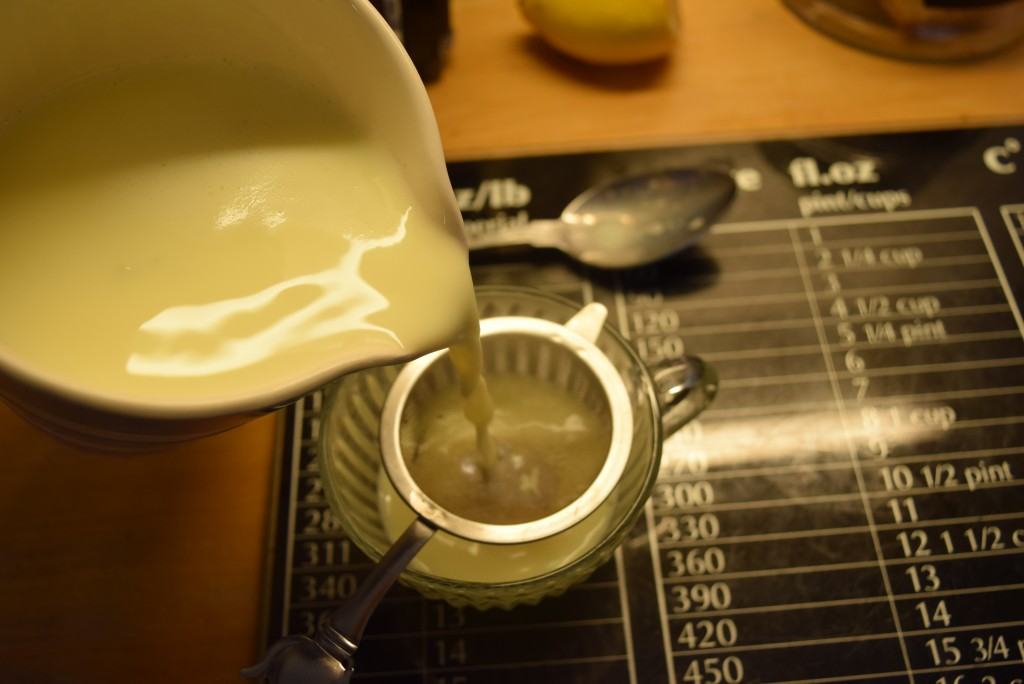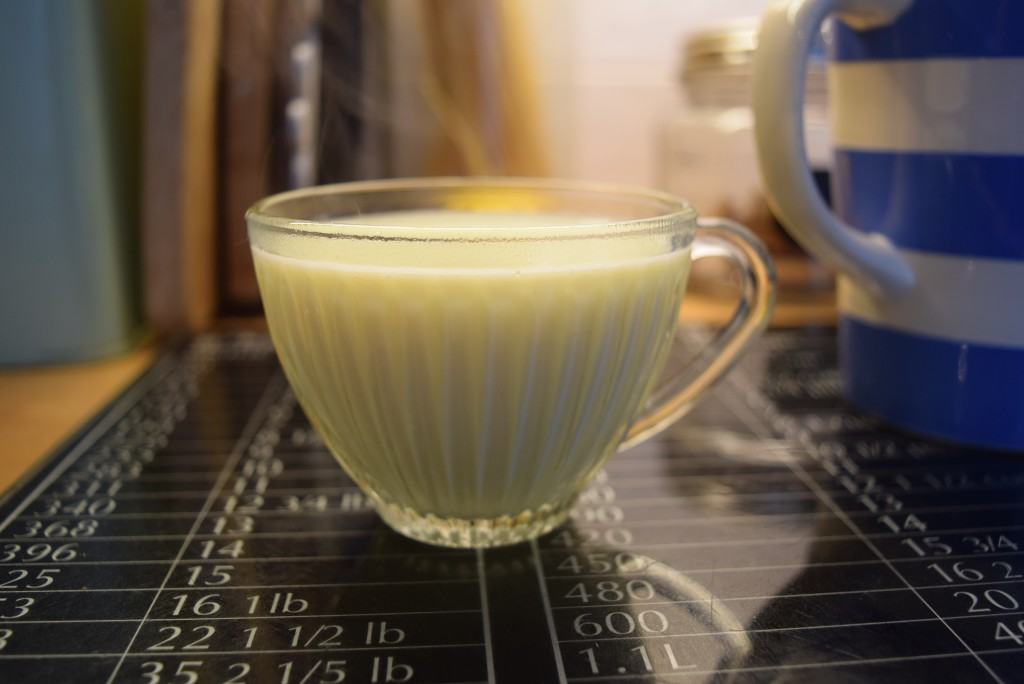 Sip, enjoying with one of my Maple Syrup Digestives, feeling your spirits lift, without the usual Friday spirits.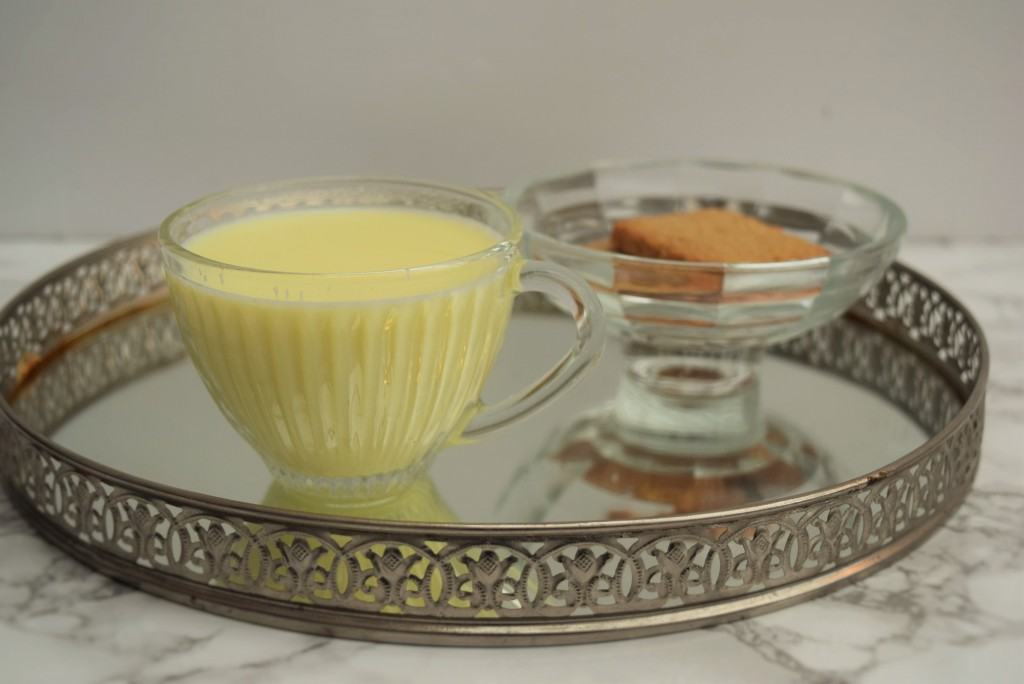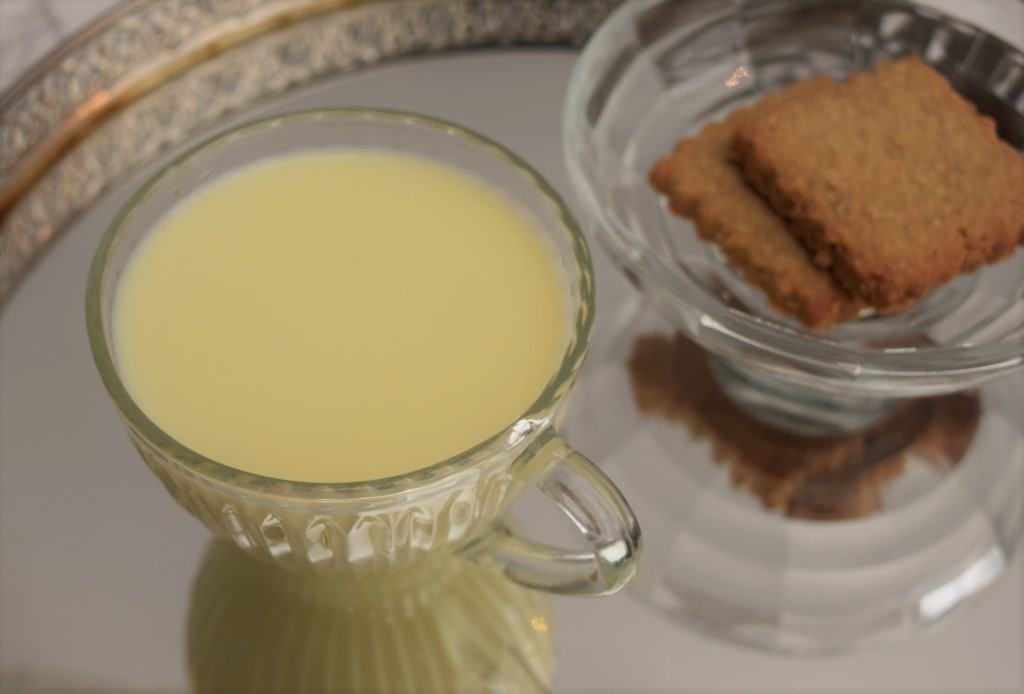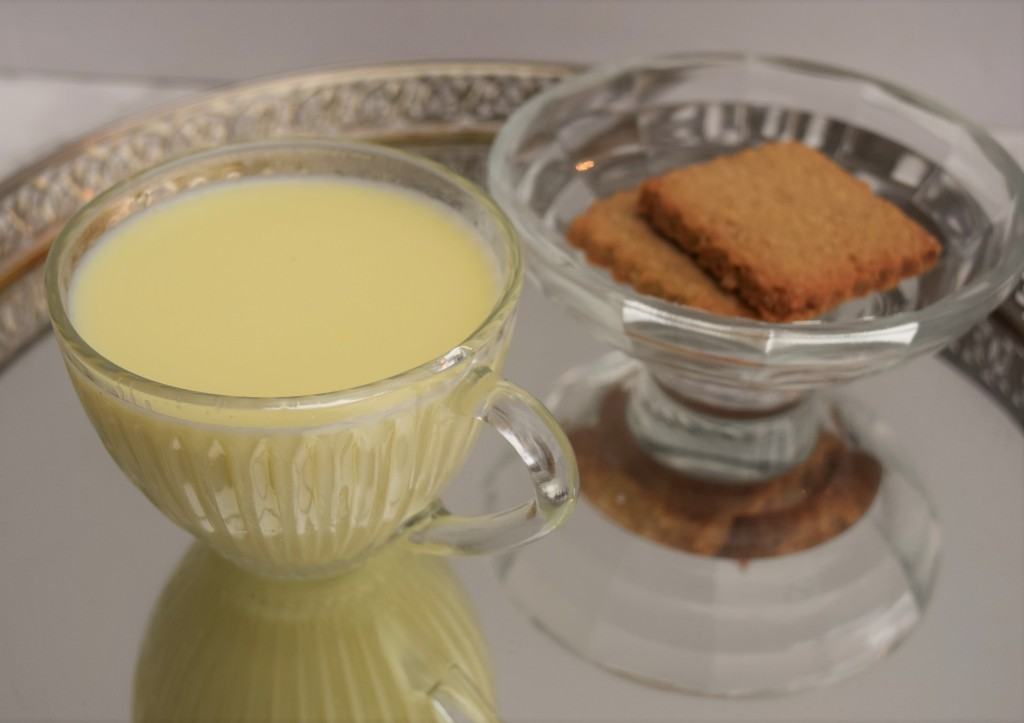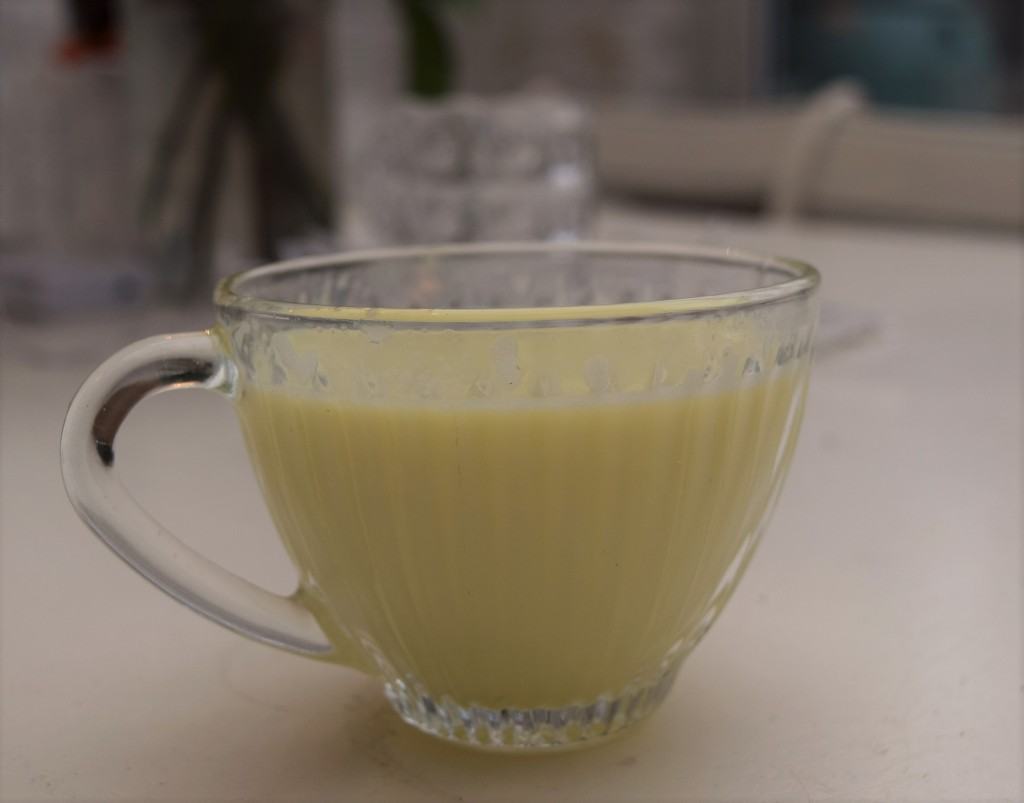 I love a new food fad, and Turmeric based ideas are certainly doing the rounds. That said, this Spiced Golden Milk is warming, calming and filled with flavour. I can't vouch for it's medicinal qualities, but I can confirm I feel positive and raring to go this January. And all this having made it through the week with only two gin and tonics and no refined sugar. So it must be good.
Have a restful weekend.
Lucy x
Spiced Golden Milk Recipe
Serves 2
500ml milk, cows, almond, coconut, whatever you prefer
1/2 inch fresh ginger, peeled and sliced or a teaspoon dried is just as good
1/2 inch fresh turmeric, peeled and sliced or a teaspoon dried is just as good
a pinch of black pepper
1/2 to 1 teaspoon honey
Place the milk in a jug or saucepan and add the fresh or dried ginger and turmeric and the pinch of black pepper. Add honey to sweeten, stir well, then heat on the stove or in the microwave until just simmering.  Stir again then cover and leave to steep for 10 minutes before serving warm. If you have used fresh spices, use a tea strainer to pour into your mug. Sip and enjoy and feel restored.