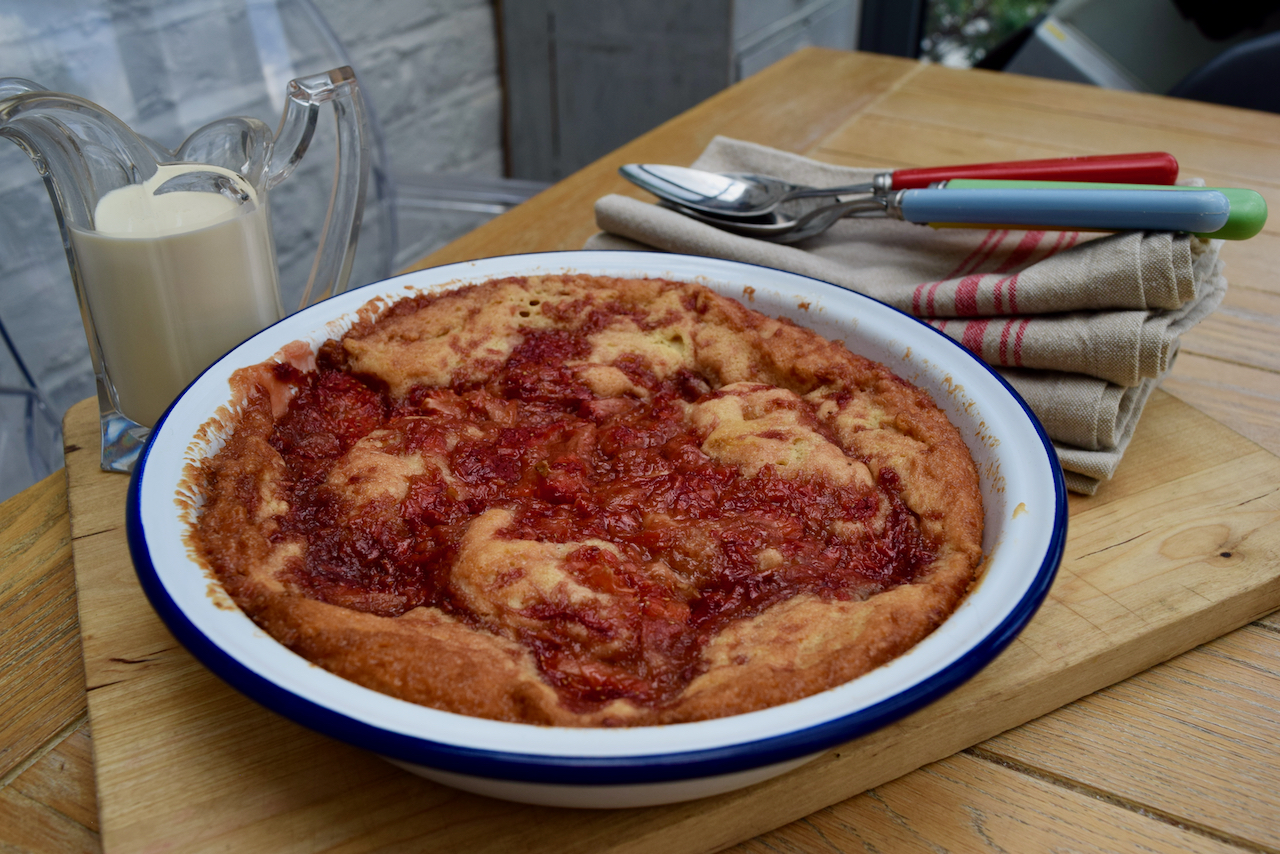 Strawberry Pudding Cake Recipe
It's June, time for Wimbledon. Glastonbury and all the garden parties. Oh no, this year there are none of those things, apart from maybe a tiny socially distant rosé party for 4. But a wonderful constant that even a pandemic can't spoil are strawberries. They're bloody wonderful at this time of the year; sweet, juicy and fragrant. There are a myriad of ways to serve these, my personal favourite being straight from the punnet, but if you have even a tiny bit more motivation this beyond simple Strawberry Pudding Cake is almost certainly for you.
This is a family pudding. It's never going to win any prizes for looks, but what it lacks in glamour it more than makes up for in taste. The base is a soft brown sugar sponge which is then slathered in mashed strawberries and more brown sugar and then baked to soft, sweet perfection. By all means serve this to guests just don't bother putting it on a cake stand or sprinkling it with glitter. It doesn't need anything more than a lake of double cream and/or a scoop of ice cream. DId I mention you don't need to get the mixer out for this? Well you don't and this recipe only dirties two bowls, bloody genius. I found this joyful summer treat via NYT Cooking on Instagram, with waistband expanding thanks.
I'm eating the leftovers of this pudding as I type, and yes, there are crumbs on my keyboard. This Strawberry Pudding Cake is summer in a bowl and I can't stress the speed with which you need to race into the kitchen to make this right now. *Too bossy?*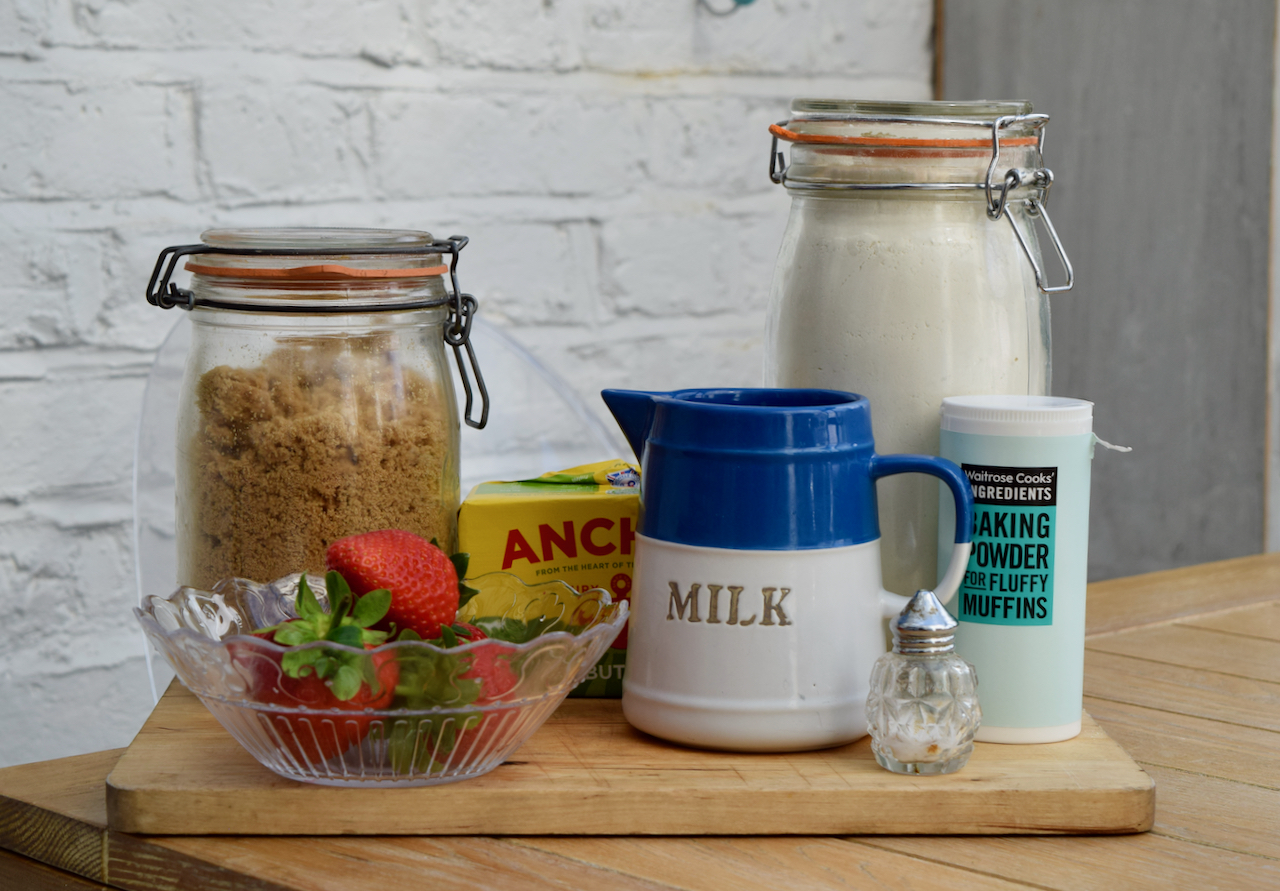 Not only is this simple, it's full of store cupboardy bits and bobs. Don't be put off by a dessert with hot strawberries, I have been so won over by them after years of eating my own Strawberry Crumble.
Make a start by pre heating your oven to 160 degrees fan assisted and by buttering a 20cm/8inch round or square dish. It's not a huge bake so don't go for anything too deep; my pie plate worked v well. Next macerate your strawberries. This just means mashing your trimmed strawberries with 75g soft brown sugar until mushy and juicy.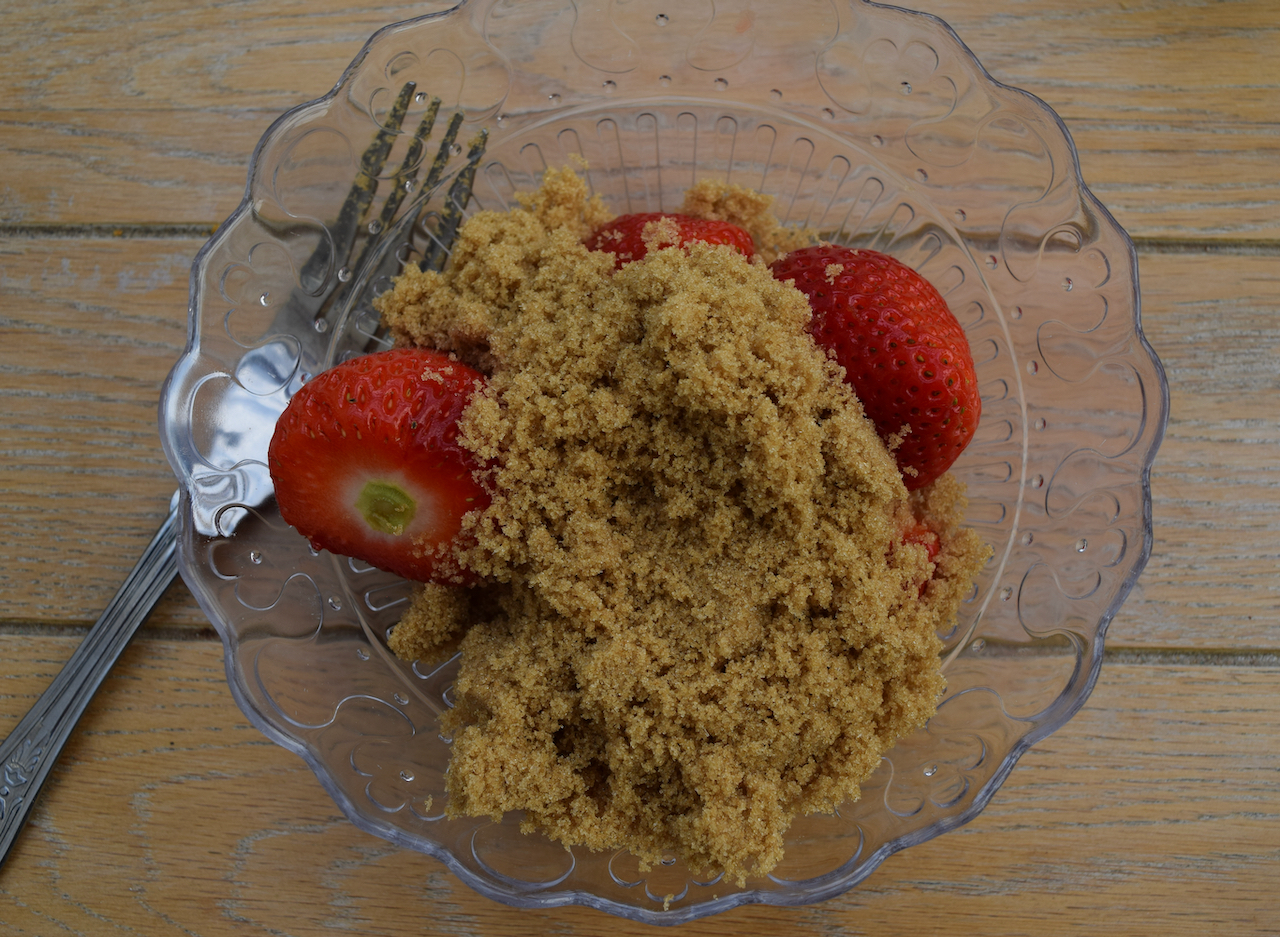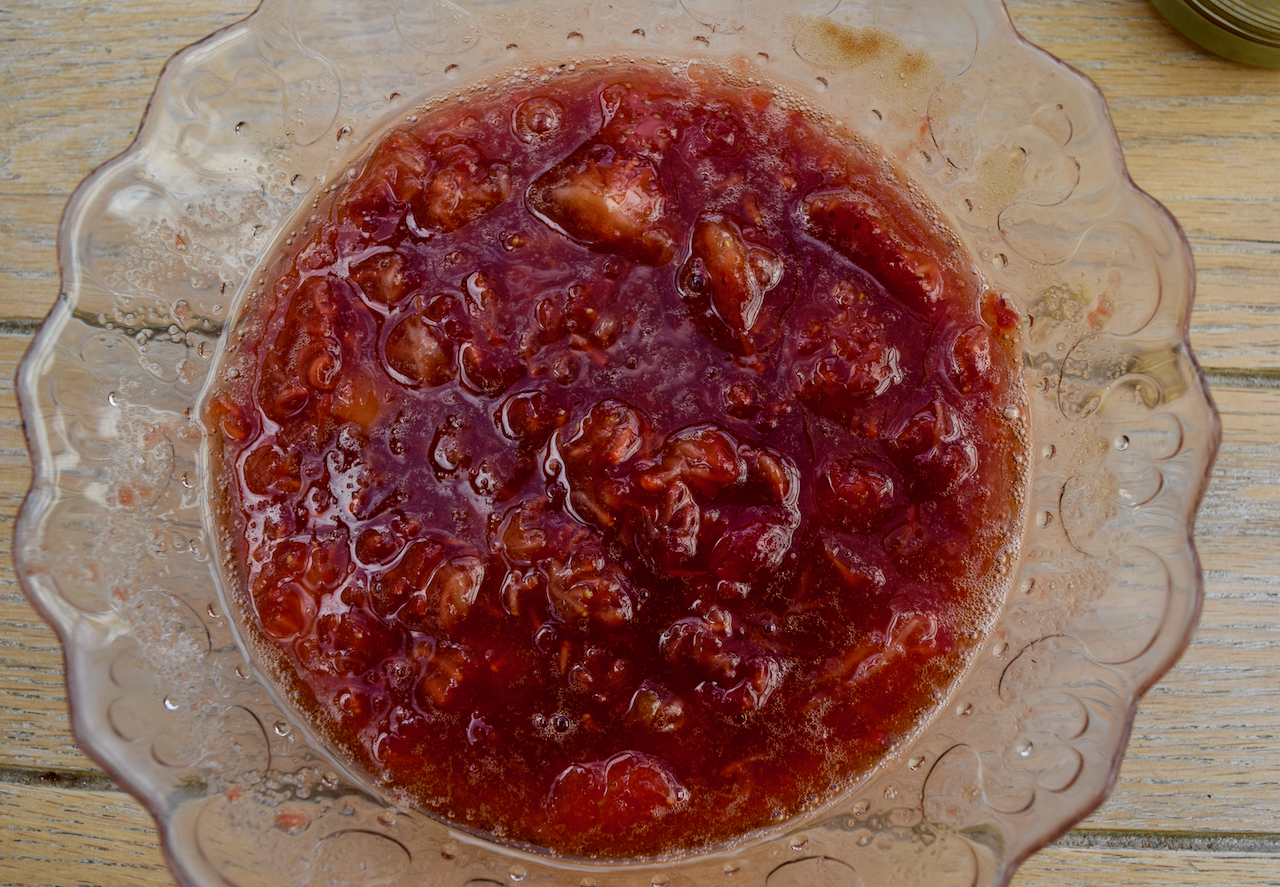 Pop these to the side for one moment, while you crack on with the cake. First, melt the butter in the microwave or on the hob.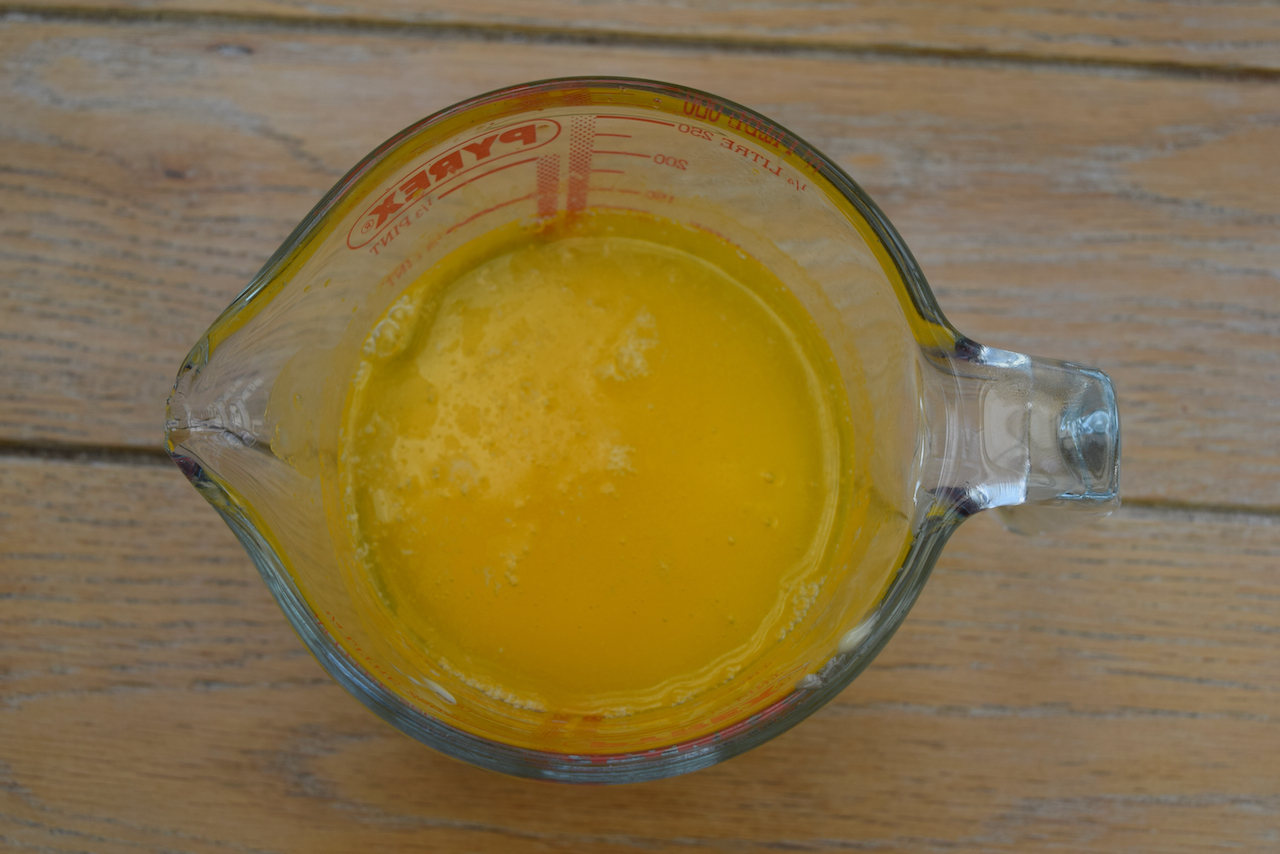 Pour this into a medium sized bowl and whisk in the milk and a further 75g soft brown sugar.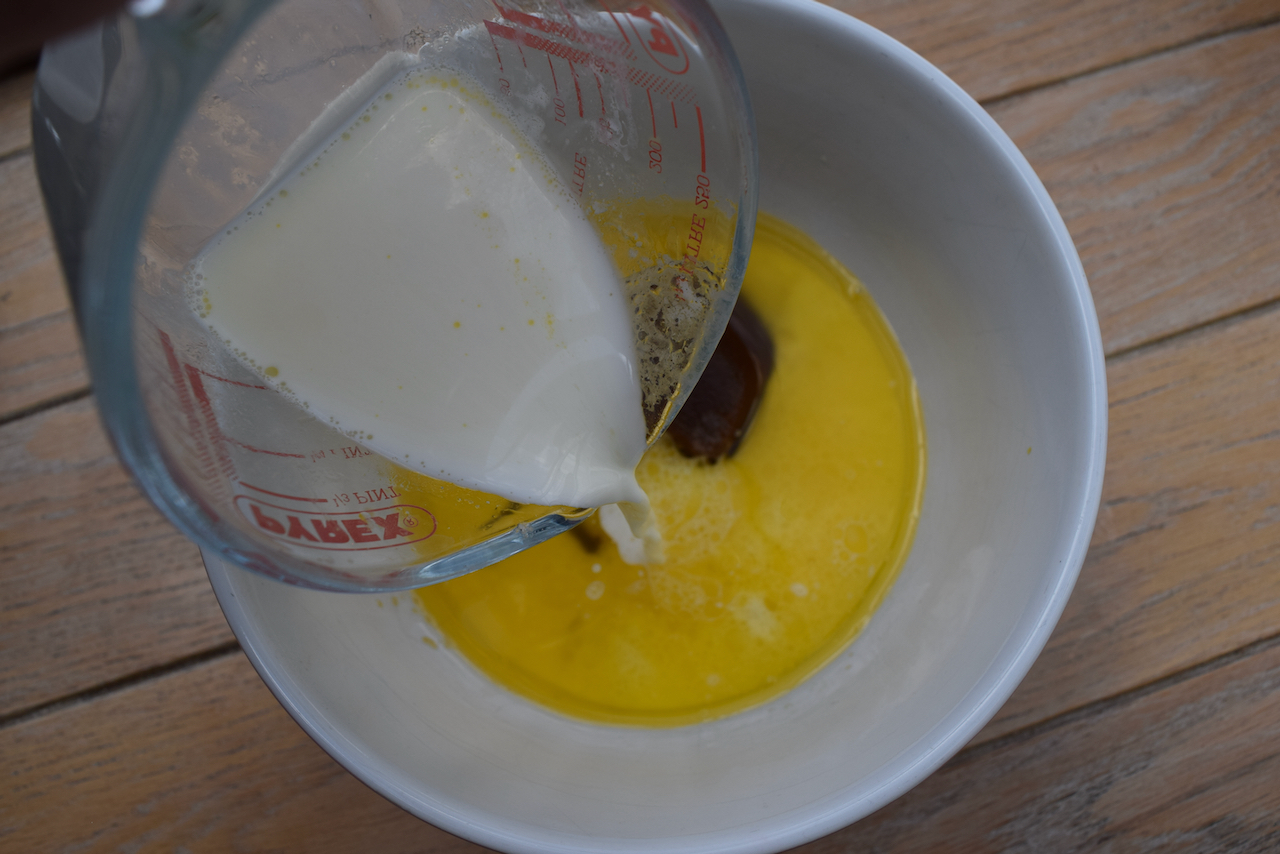 Finally, whisk in the salt, flour and baking powder and mix until you have a smooth batter.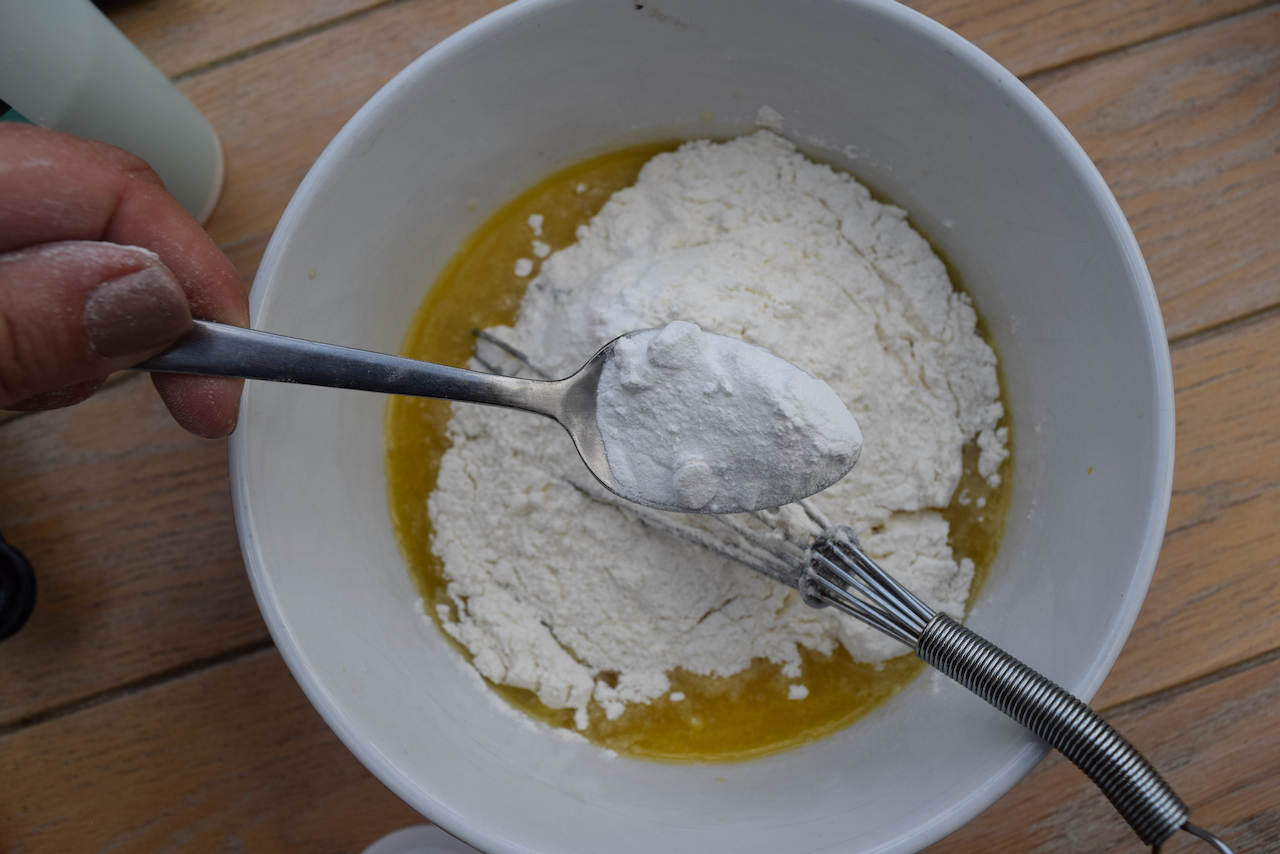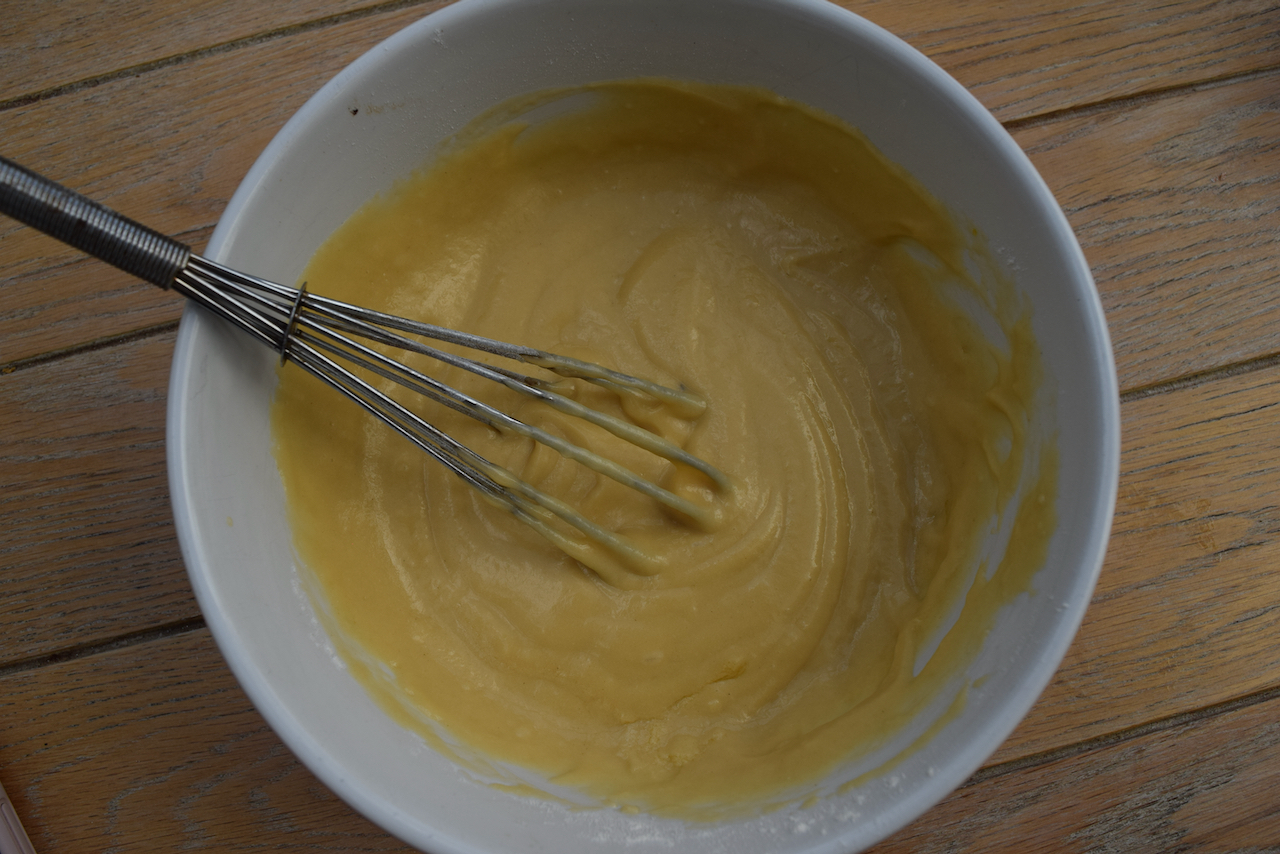 Scrape the cake batter into your buttered dish and level the top.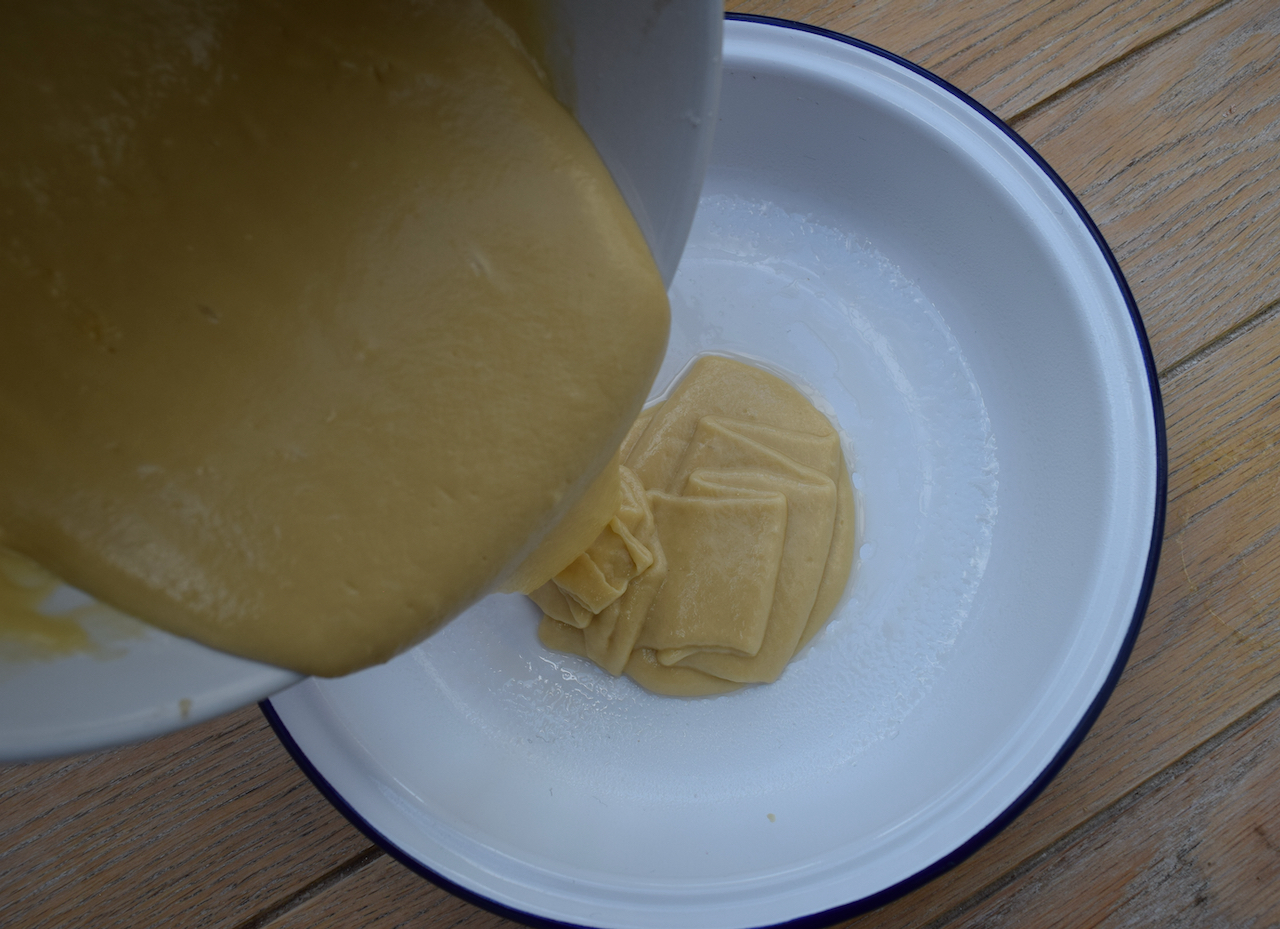 Spoon on the strawberries and all their juices, covering the top of the sponge.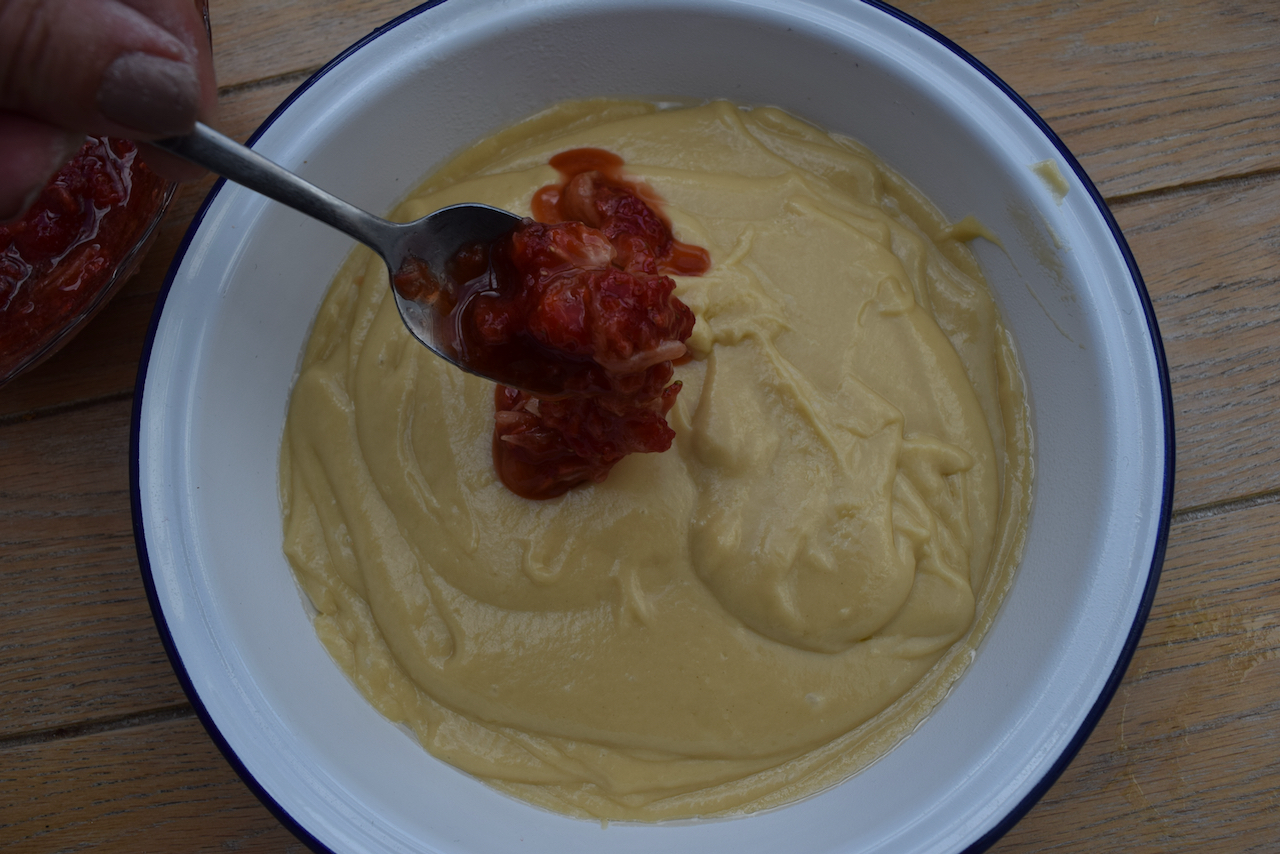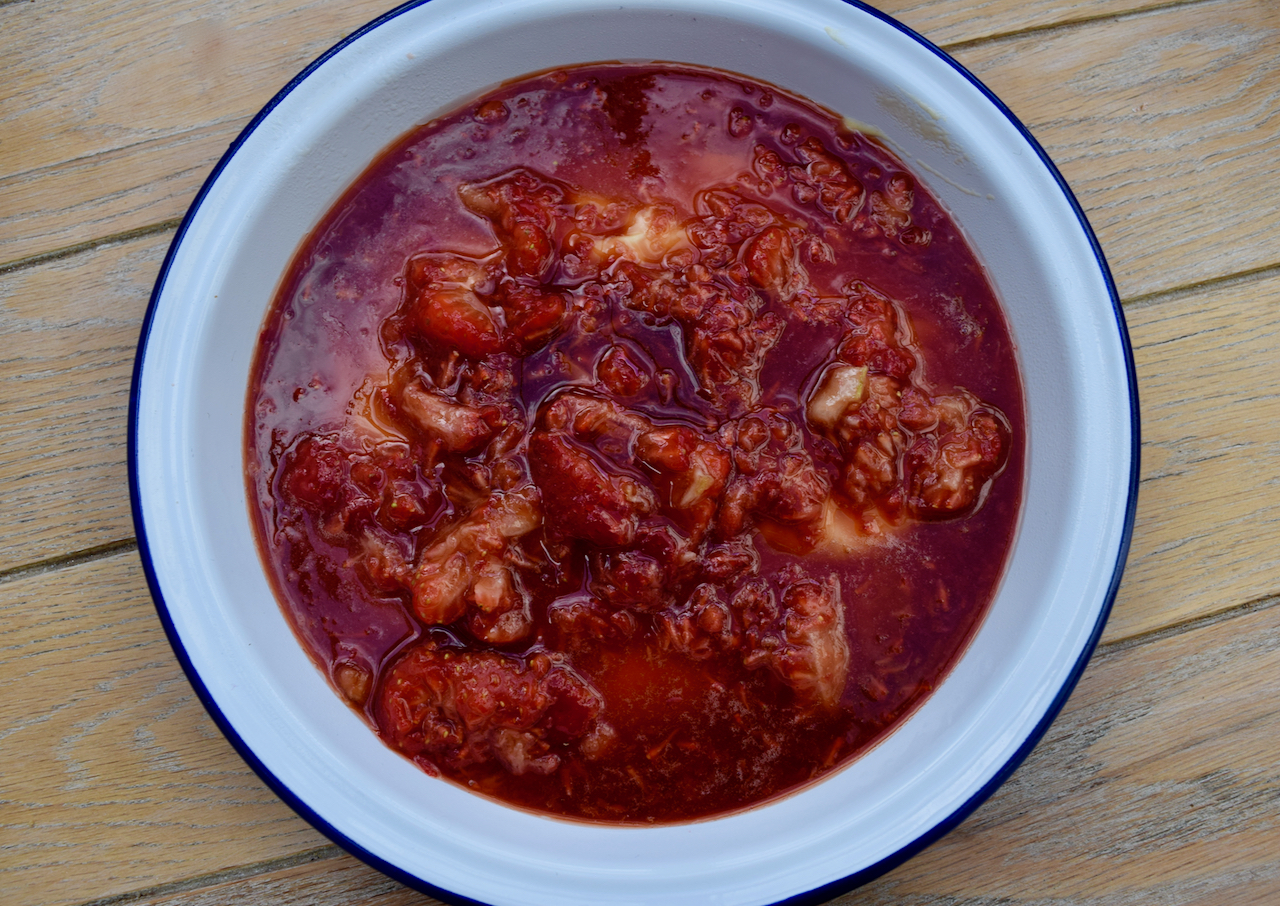 Bake this brilliant pudding cake for 20 to 25 minutes or until the fruit is bubbling and the sponge is firm to the touch and golden.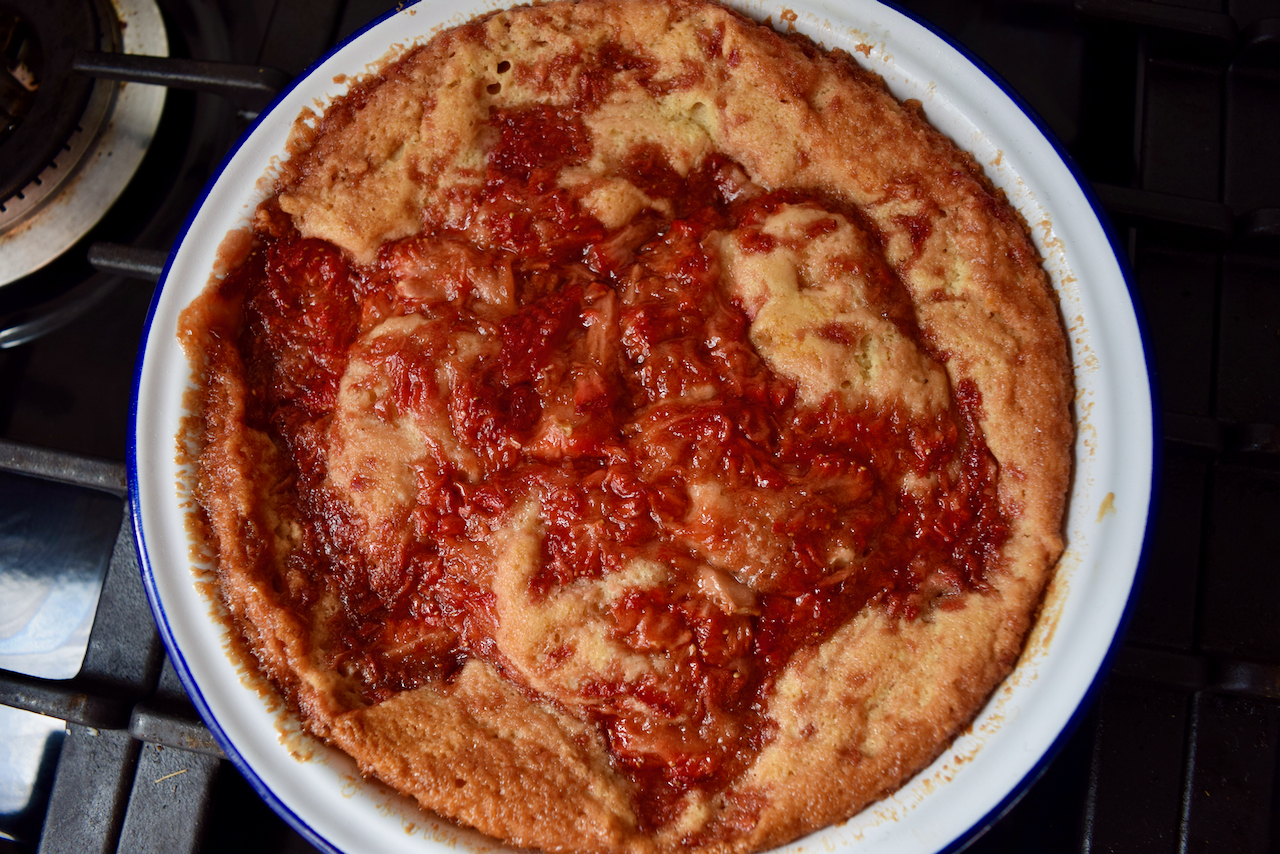 Leave this treat to sit for 5 minutes before serving with cream or ice cream or both. Although, I can happily vouch leftovers are just as bloody good eaten cold from the pan the next day.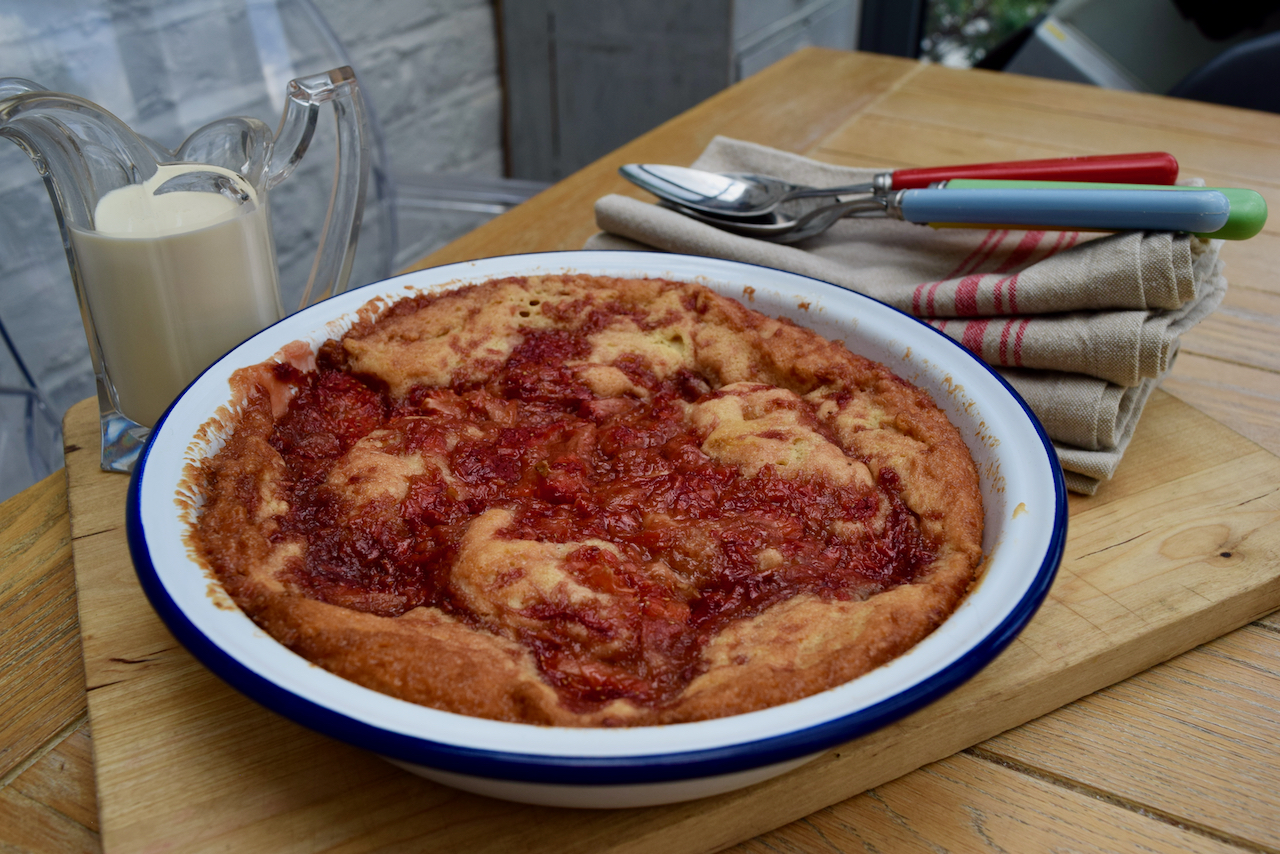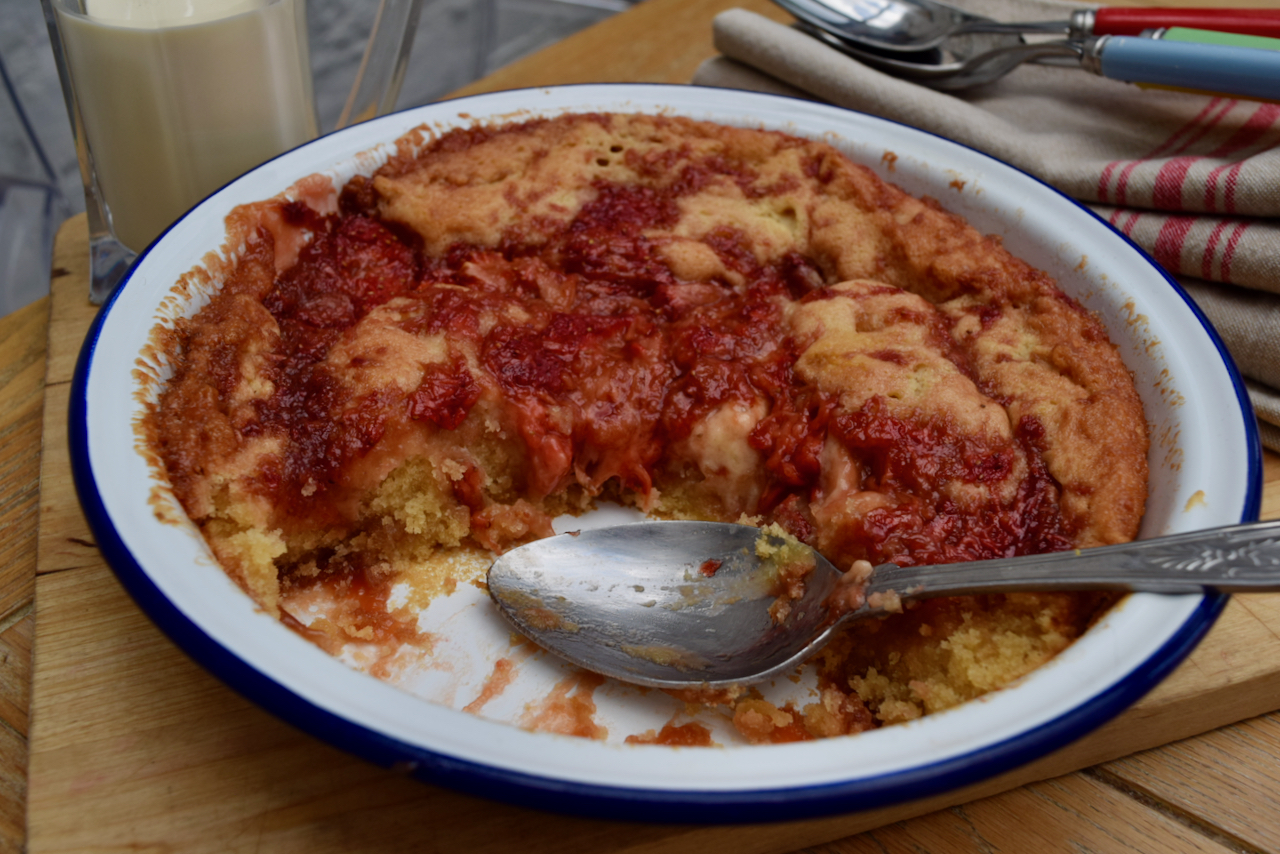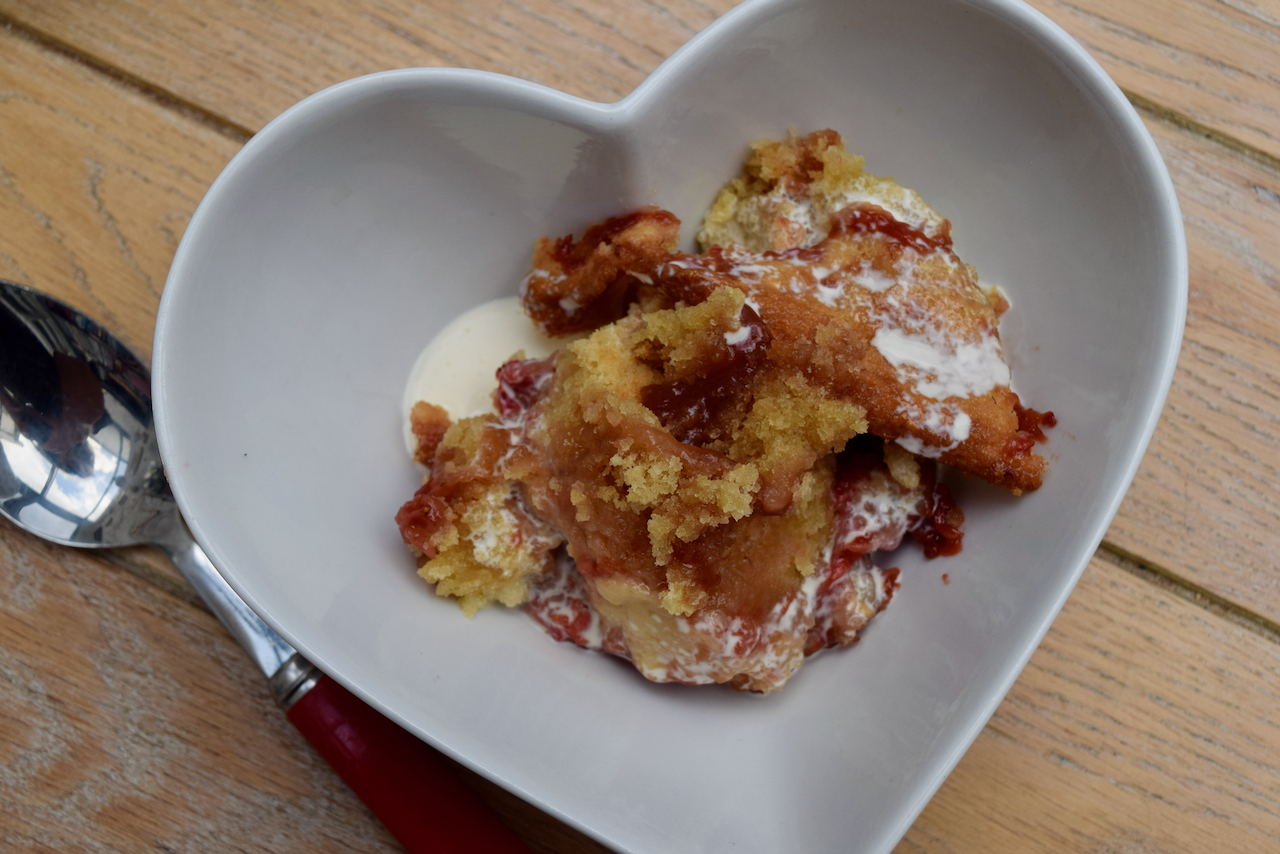 This is another one of those recipes which gets me excited about cooking. Having done nothing but cook for the last 3 months, that makes this Strawberry Pudding Cake almost a bloody miracle.
Lucy x
Strawberry Pudding Cake Recipe
Serves 4 to 6 dependent on your level of gluttony
You will only need bowls and a buttered 8 inch/20cm round or square tin, a shallow-ish one is best
Strawberries
200g strawberries, stalks removed, fresh or frozen is fine
75g soft brown sugar
Cake
115g butter, melted
120ml whole milk
75g soft brown sugar
1/2 teaspoon salt
130g plain flour
1 teaspoon baking powder
Cream and/or ice cream to serve
Pre heat your oven to 160 degrees fan assisted and butter your chosen cake tin or dish.
Take a small bowl and add the strawberries and 75g soft brown sugar. Mash them with a fork until they're juicy. Pop to one side.
In another bowl whisk the melted butter, milk and second 75g of soft brown sugar. Add the salt, flour and baking powder and whisk together until you have a smooth cake batter.
Scrape this into your buttered tin, level the top, then spoon on the strawberry mixture. Put in the oven for 20 to 25 minutes or until the top is bubbling and the sponge is golden and springs back when you touch it.
Leave for 5 minutes then serve with a lake of double cream and/or ice cream. Any leftovers will be lovely reheated or cold the next day.