Don Pedro Recipe
Today's Friday Cocktail is a two for one type scenario. This traditional South African drink can be sipped as a delicious Friday Cocktail or serve this after supper as a dessert. We were introduced to the Don Pedro by some lovely South African friends many years ago, and have, frankly, never looked back. What can be more palatable than a large serving of soft vanilla ice cream blended with Amarula, Tia Maria or even Frangelico if you can find it lurking at the back of your drinks cabinet. I, for one, know I have Frangelico buried at the back of mine, but there it will stay after a nasty dinner party experience involving a Carpenters sing-a-long session and a ruined wedding the following day. Rambling aside, I am delighted to say that today's Friday Cocktail is the Don Pedro.
It's that time of year when an iced cocktail is just the ticket. And even though the key ingredients in a Don Pedro are quite sweet, this is still refreshing and does make an amazing post supper treat. Or just whip one up on a sunny afternoon and enjoy it in an grown ups milkshake kind of way. I, of course given the motley selection of drinks I own, had Amarula to hand, but use any of the other booze as mentioned above or some people suggest a whiskey would work too. Amarula is delicious, it has a sort of fruity creaminess and less of a kick than an Irish Cream. Blended with vanilla ice cream and sprinkled with grated chocolate or even some crumbled Flake, this is an indulgent summer drink I promise you will love.
The Don Pedro is a 1970's retro classic so it's right up my street. It's known and loved by most South African's so I feel it's only fair and right that they share nicely with us now too.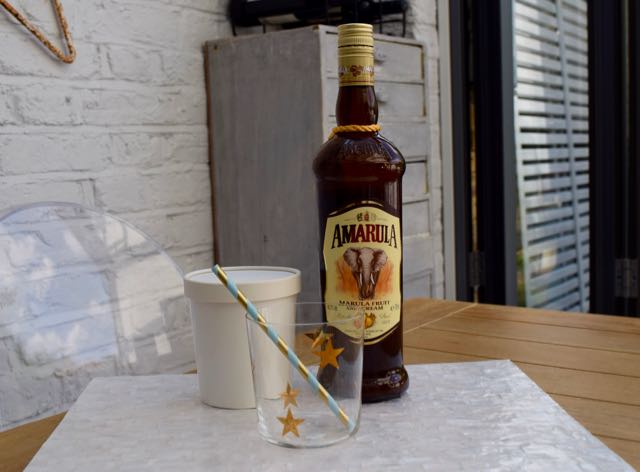 See, there I go over achieving again with my homemade ice cream. It is homemade, but not really that much of an achievement as it's from my super simple Ice cream recipe. And I probably would ordinarily use bought ice cream, I just didn't have any to hand/I was showing off.
Make a start with your blender or NutriBullet. Add your ice cream, around 250ml, but no need to be super precise.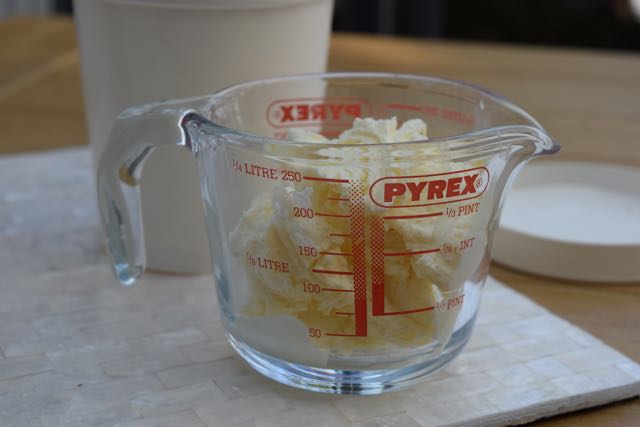 Pour on the liqueur of your choice. I couldn't resist using my very under utilised bottle of Amarula. Because it a) probably needed drinking and b) is strangely bloody delicious.
Blend this elegant little combo until smooth and liquid enough to drink through a straw. If need be, add a splash of milk or double cream for added indulgence/calories.
Pour over more ice into a tumbler, or more traditionally a glass with a stem. I only read about the glass with the stem after I had photographed my Don Pedro, so apologies to any traditionalist/Don Pedro aficionados.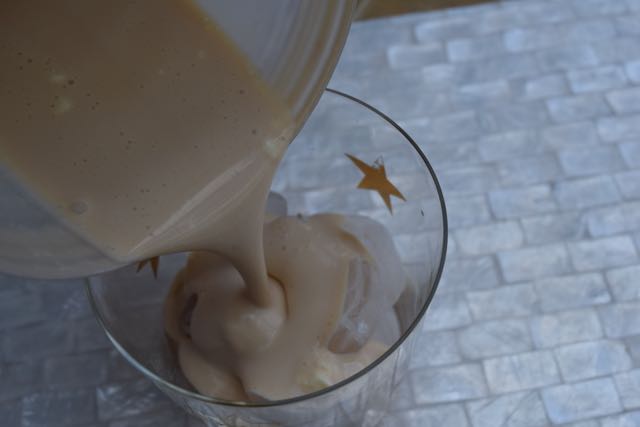 Finish this cocktail or drinkable dessert with a generous sprinkling of grated chocolate or crumbled Flake. I went for Flake so I could justify eating the leftovers.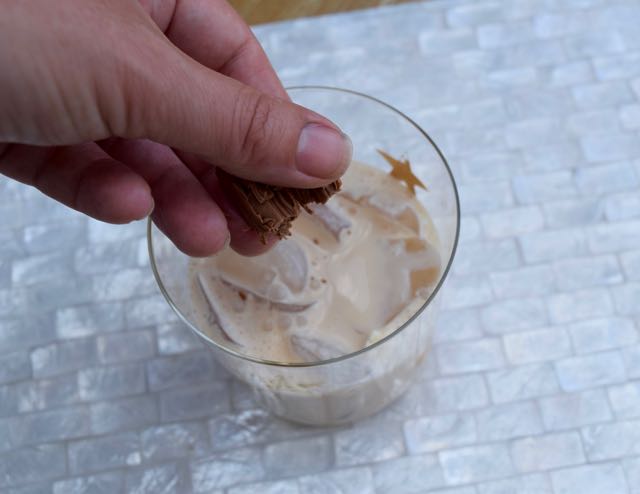 Pop in a stylish straw and sip, trying not to drink it all in one single slurp, milkshake style.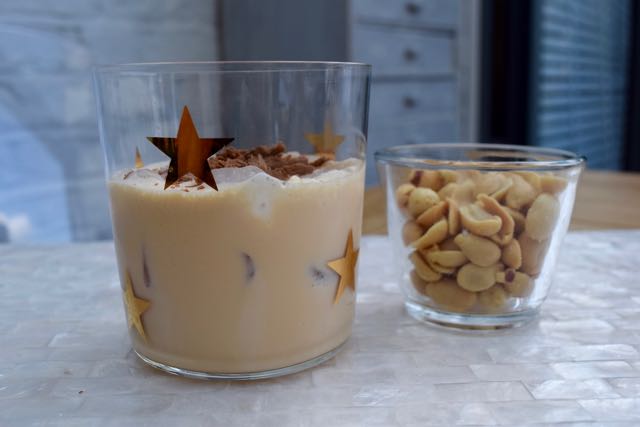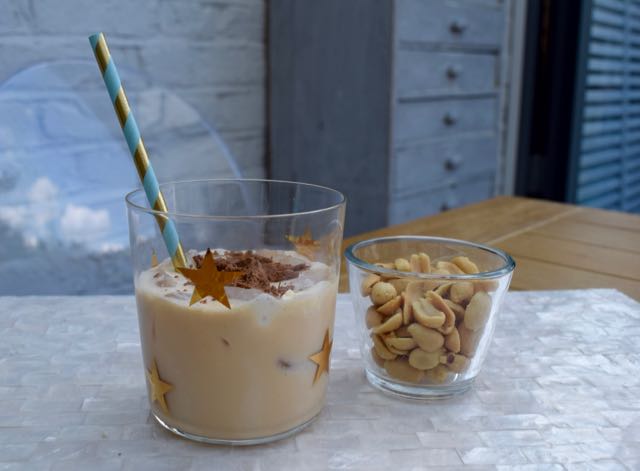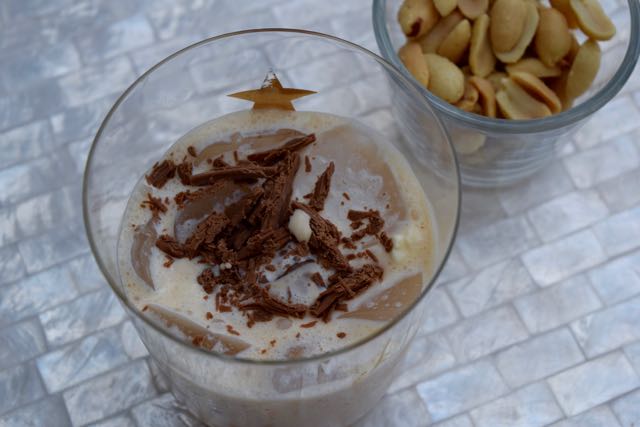 A Friday Cocktail that doubles as a dessert, Lucy Loves is just the gift that keeps on giving. And it's simple and effortless and beyond tasty. This Friday you can just put your feet up and enjoy a Don Pedro, safe in the knowledge you don't have to bother with a pudding, because you just drank it.
Have a lovely, balmy weekend.
Lucy x
Don Pedro Recipe
Makes 1
You will need a blender or NutriBullet and a stemmed glass or tumbler
50ml Amarula liqueur, Tia Maria, Frangelico, Amaretti or Whiskey
250ml vanilla ice cream
You may need a splash of double cream or milk if it's too thick
A handful of ice
Crumbled Flake or grated chocolate to serve
Take your blender and pour in the Amarula or Tia Maria. Scoop in the ice cream then blend until a smooth, chilled mixture. Pour over some more ice into a glass.
Garnish with crumbled Flake and sip through a straw as a dessert or just as an iced summer cocktail.
SaveSave
SaveSave
SaveSave
SaveSave